In the world there are so many beautiful places that are themselves masters of photography called "a photographer's dream." Today, I suggest you a little trip on the Li River, which is located in Guangxi province, China. Fabulous photos give the impression that the viewer entered the picture. So charming scenery and paint.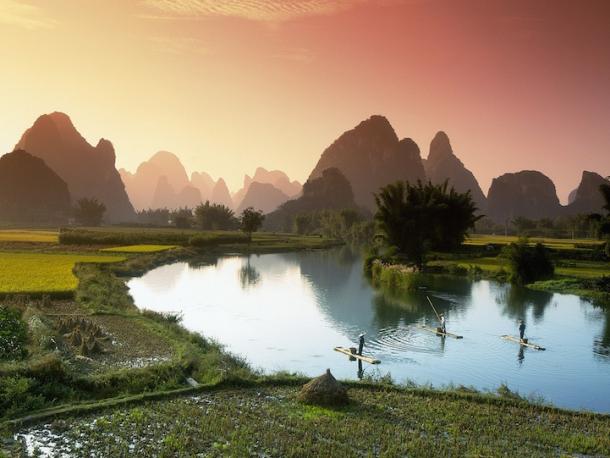 The plot is 82 km between Guilin and Yangshuo is especially famous for its magnificent scenery.
Yellow-green river Lee called the "river of poems and paintings," because it is all surrounded by incredible scenery - gorgeous green hills, conical mountain peak, immersed in a fog of forgetfulness, and terraced rice fields.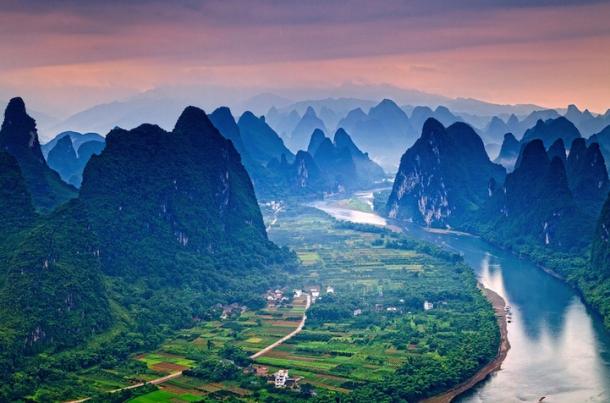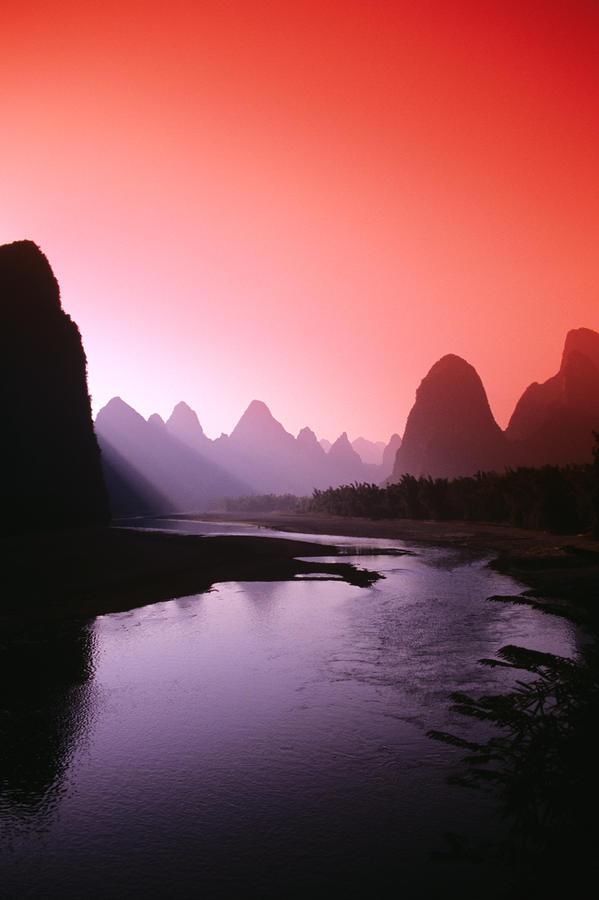 The river is considered the cleanest in China and rightly recognized as a gem guylinskogo landscape. The beauty of these places attract the attention of tourists from around the world, as well as photography and cinematography. It was here that was filmed "The Painted Veil" - filming the eponymous novel by British writer Somerset Maugham.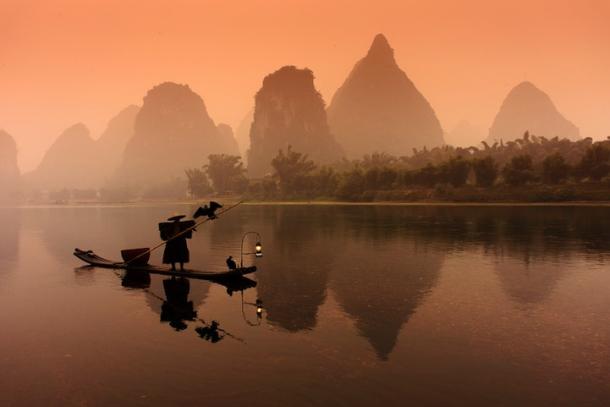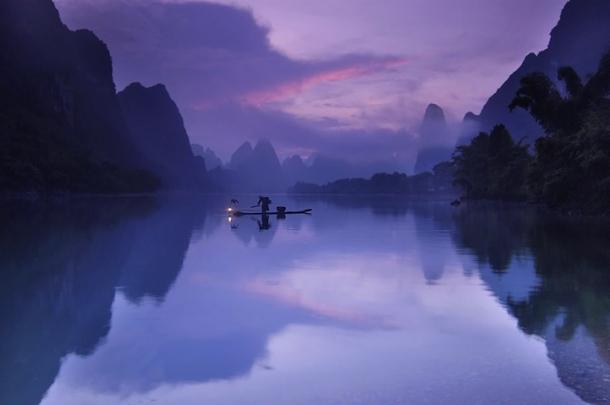 Also interesting is the specificity of the local Fish. Fishermen use trained cormorants that bring the fish in its beak into the boat directly to the fishermen. To do this, they use not quite humane, in my opinion, the way banding birds neck rope to prevent swallowing fish. Well, enjoy the breathtaking images of the river and its surroundings.