The Palawan island is the proud owner of unique attractions, which is also entered in the world heritage list and is under protection of UNESCO. This attraction is the underground river of Puerto Princesa, is located near the eponymous town. The river is the largest in the world among geographic objects of this kind.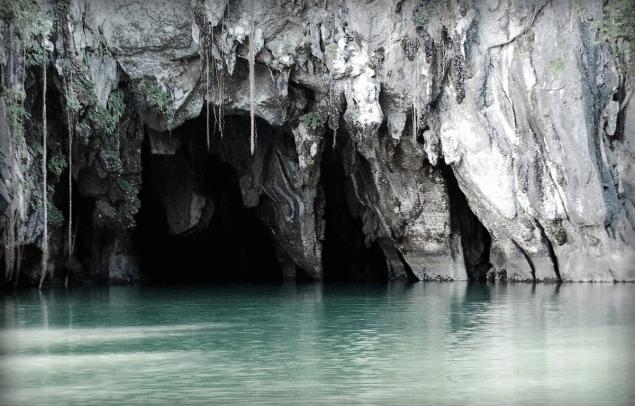 Its length leaves about 8 miles. The river has direct access to the South China sea and its mouth exposed to the action of the tides. The river flows through a karst cave system, throughout its length are several grottoes with stalactites and stalagmites. Theoretically the river is navigable and laid a tourist route which involves passage on boats on the river. Opening to tourists in an unforgettable picture – the high arch caves with hanging stalactites and the sound of water can cause delight and admiration forces of nature.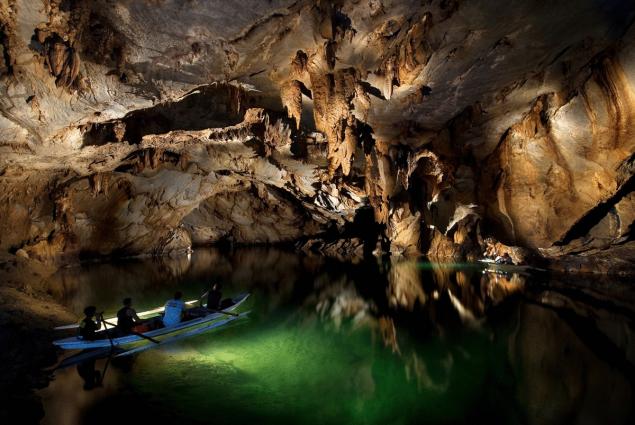 The cave is huge, they have a height of 60 meters and a width of up to 120 meters. In places among the caves over your head can be up to 10 centimeters of free space. Therefore, those prone to claustrophobia, you should be careful with a trip on the underground river. All tours are a maximum of 150 meters into the river. That is, if You use an official tour, but you can negotiate with the guide and swim 5 miles.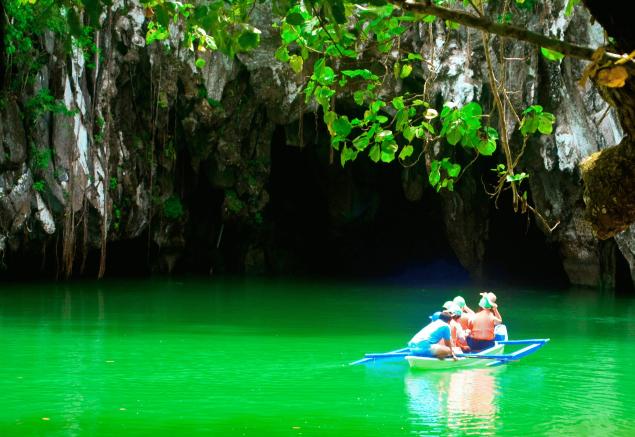 In this case You will see the real underground world, and if you turn off the flashlight, you can feel the darkness literally weighs on You. Especially if you imagine that above You the thickness of the stone and around the water, and before the release of 5 kilometers. But to abuse such thrills should not be so difficult to break into a panic. To be precise, in the world heritage list made not the river, and the Park, created on its basis. In this Park apart from the underground river is the surrounding area, which is mountainous, in some places covered with jungle.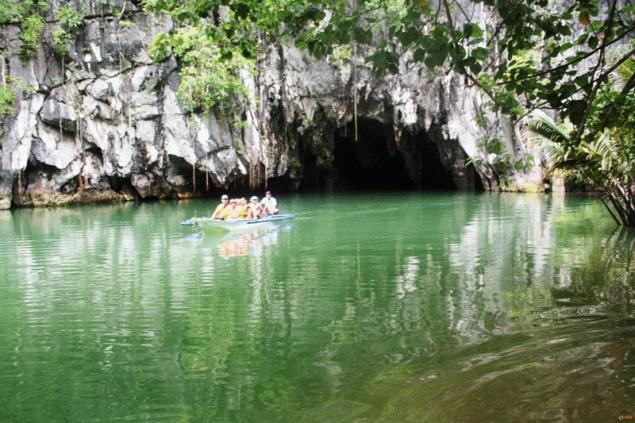 The Park includes nearly all the ecosystems that exist in Asia. This is the uniqueness of this nature reserve. In the Park are home to 30 species of mammals, 165 species of birds, 19 kinds of reptiles (snakes, lizards, lizards) and 10 species of amphibians, and are about 300 species of plants. This diversity of flora and fauna in the Park attracts scientists and lovers of nature, the underground river only adds to the popularity.
Source: /users/117