In a big city is always interesting to see skyscrapers. While most of us are in awe of the architecture and the blue sky, the French painter Thomas Lamadi (Thomas Lamadieu) offers a slightly different, fresh look.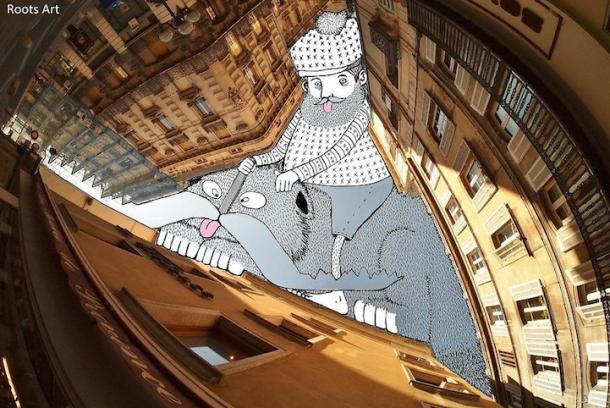 For him, a piece of sky between the buildings is a blank canvas for his drawings. Lamadi combines with photo illustration. First he takes a picture at a certain angle, and then complements it funny and creative designs. The project was called "Heaven art." The artist transforms the shape of buildings cascading into fun creations that interact with the space.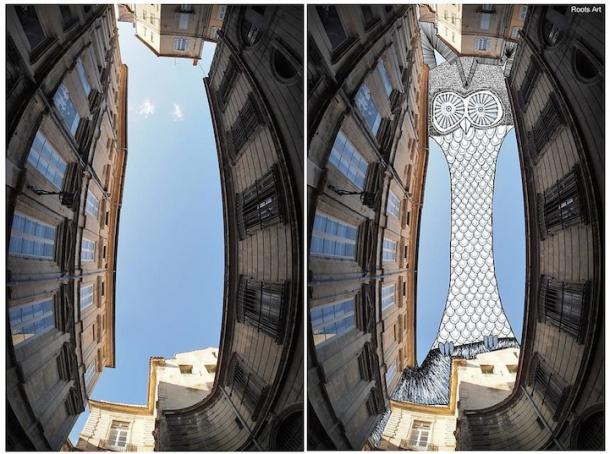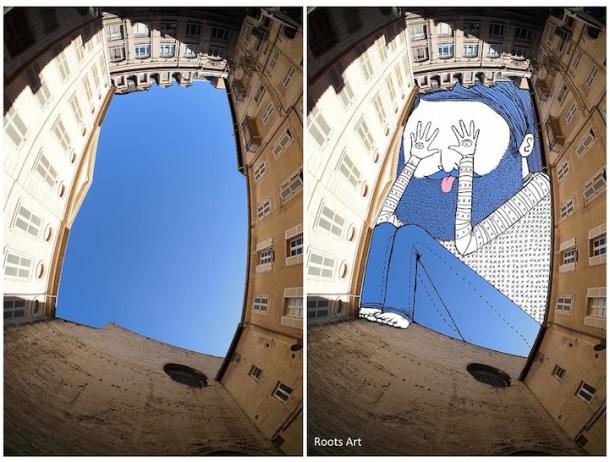 His drawings, consisting of simple lines, takes the audience into some other world. He portrays a completely ordinary things, such as playing guitar, eating, hanging out. In his writings Thomas Lamadi invites us to use your imagination to see the world around us with different eyes.