The second part of the post on the awards ceremony of the Council of Fashion Designers of America is traditionally devoted to models, without which the fashion world would be unthinkable. In addition, some of them have long been known not only as a fashion model, but as a girl with an impeccable sense of style, which is double the fun!
The first part of the post can be viewed here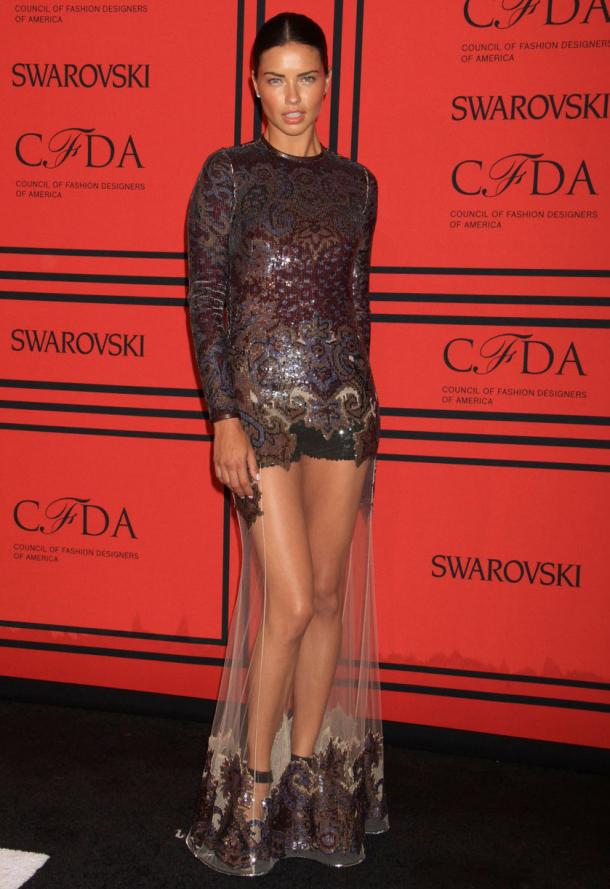 Adriana Lima Givenchy. I like this unusual dress with payetochnymi patterns, but without black shorts. Ideally, these shorts were to be in the same tone finish on the dress, and even better if this is the finish stretched below and hides all indecent place, then it would no shorts are not needed. Generally, it is not the best choice for Adriana - an attractive silhouette and a hint there.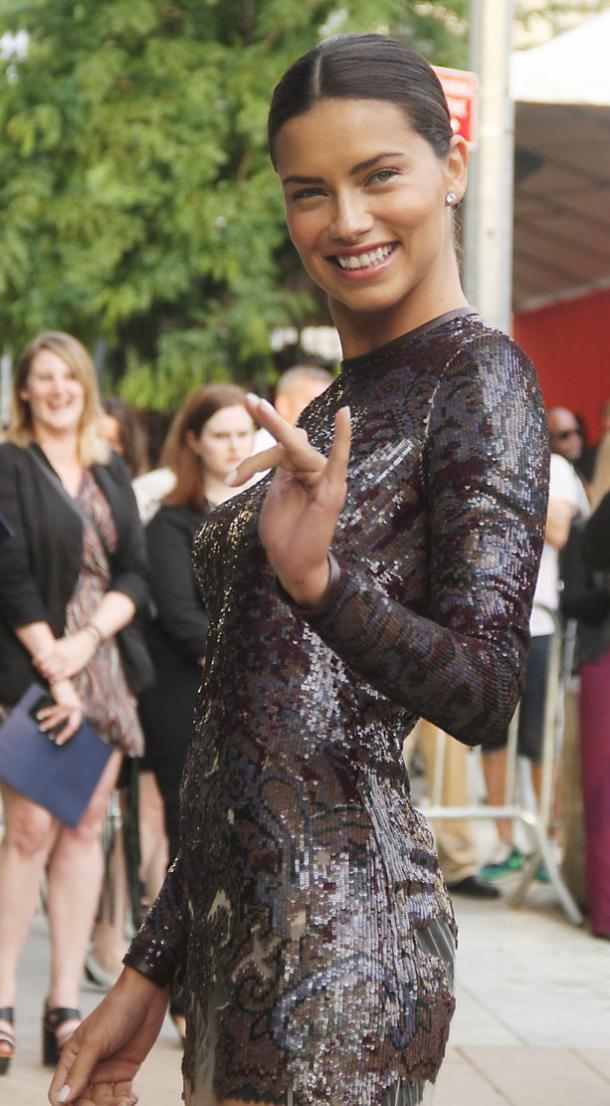 Lemon mini dress itself looks very bright, but it was not enough for Jessica Stam and it complemented his sandals from neon plastic and leather, acrylic clutch, a large necklace with colored stones, impressive earrings and bracelets in his tone. I think no one would argue that a few accessories of this set is clearly unnecessary, and if not for the love of Jessica's jewelry color, the image would have been just fine. Anyway, yellow dress with contrasting color decoration looks great.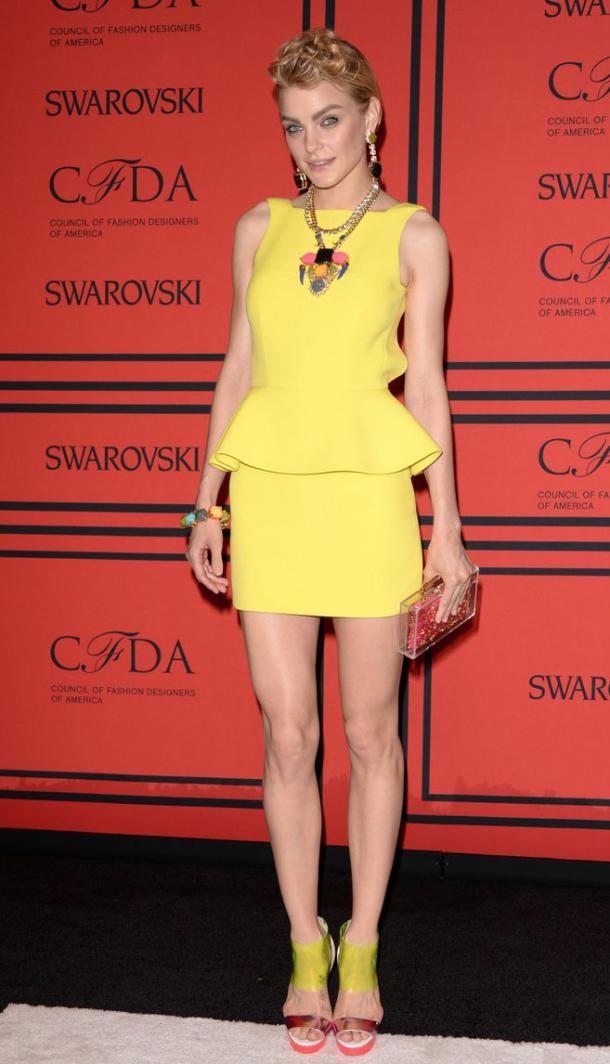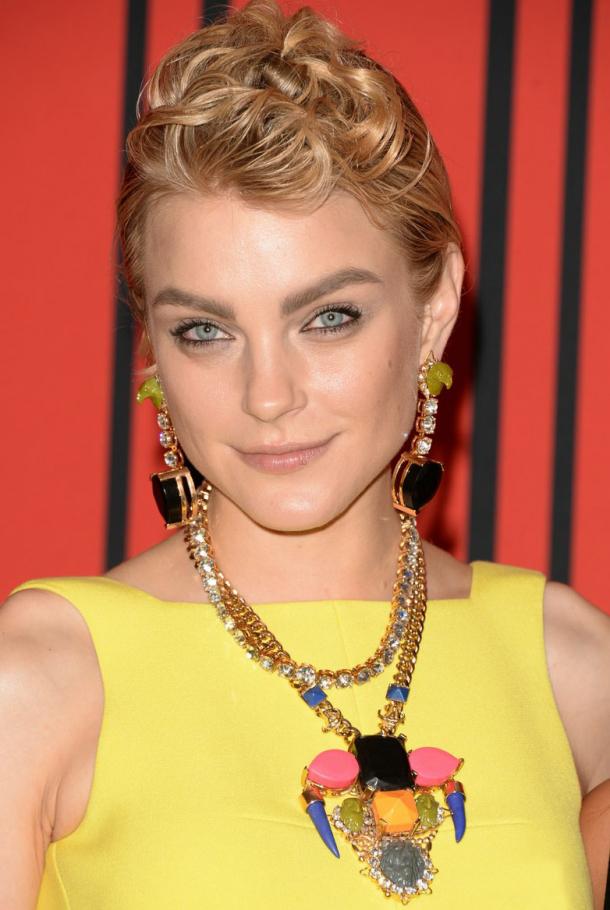 Fashion critics call output model Linda Evangelista, I dare to disagree with them. Beautiful silhouette? No, not heard. Not only that, Chiffon Oscar de la Renta «ate» supermodel curves, it has shortened the its growth, and the side view is not impressive.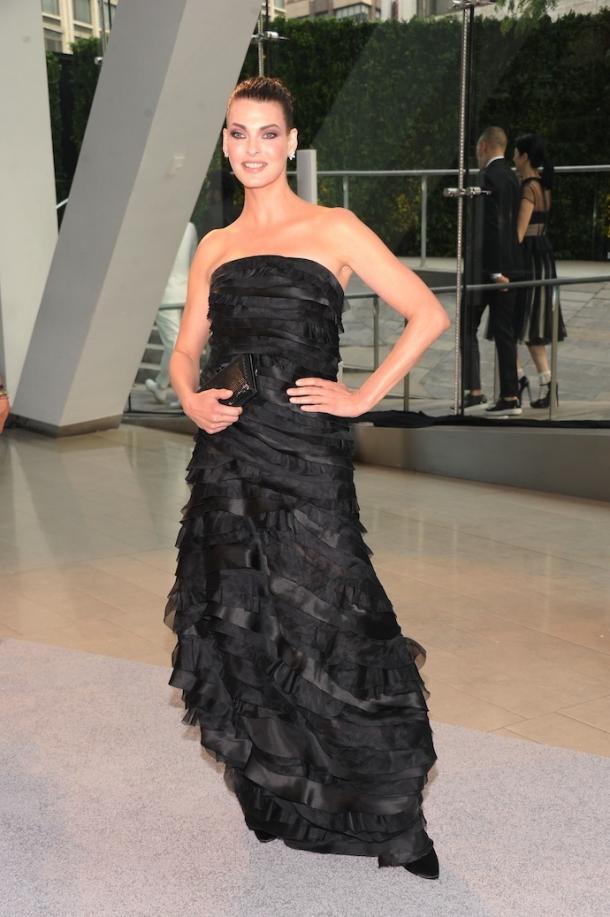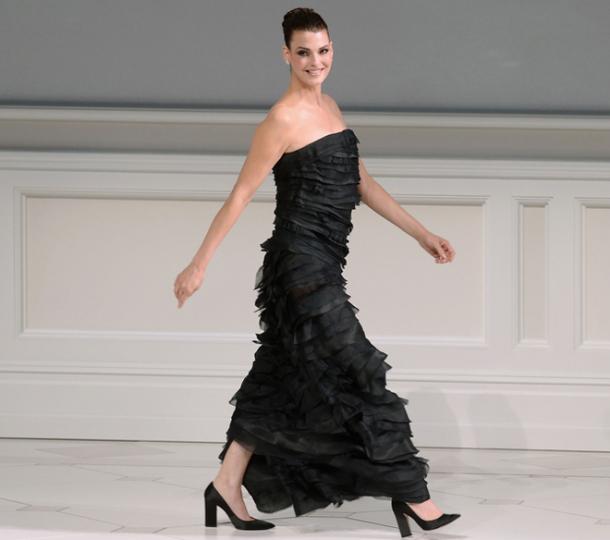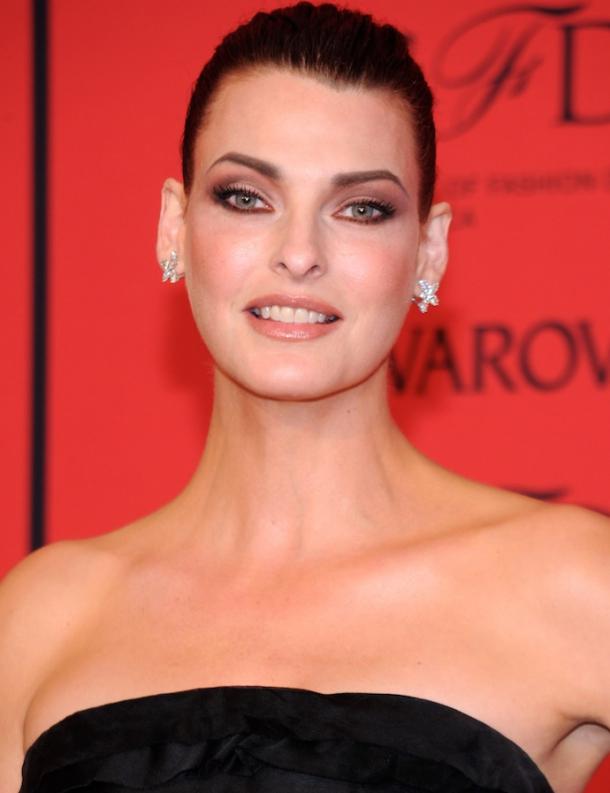 Lily Aldridge wore to the ceremony dress with printed prints and unusual design back from The Row. In addition to the model chosen, along with unusual shoes frill of red silk. If I am not mistaken, this outfit is an interpretation of a Japanese kimono, and if it does so, the Olsen sisters, who are the designers of the brand, have achieved - the image turned out sooo unusual. But even despite this, the outfit looks ridiculous and even silly. Perhaps slippers and gown have the right to exist, but only separately.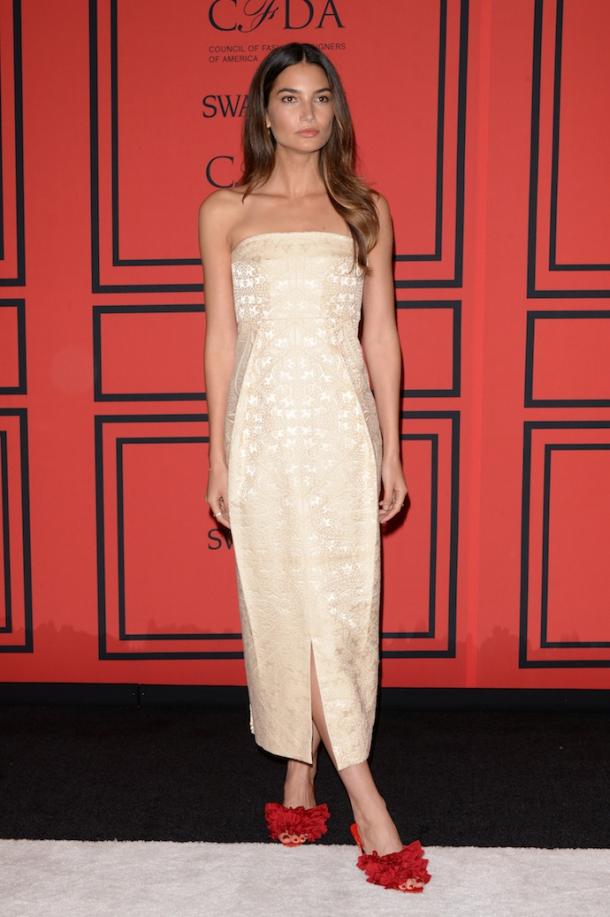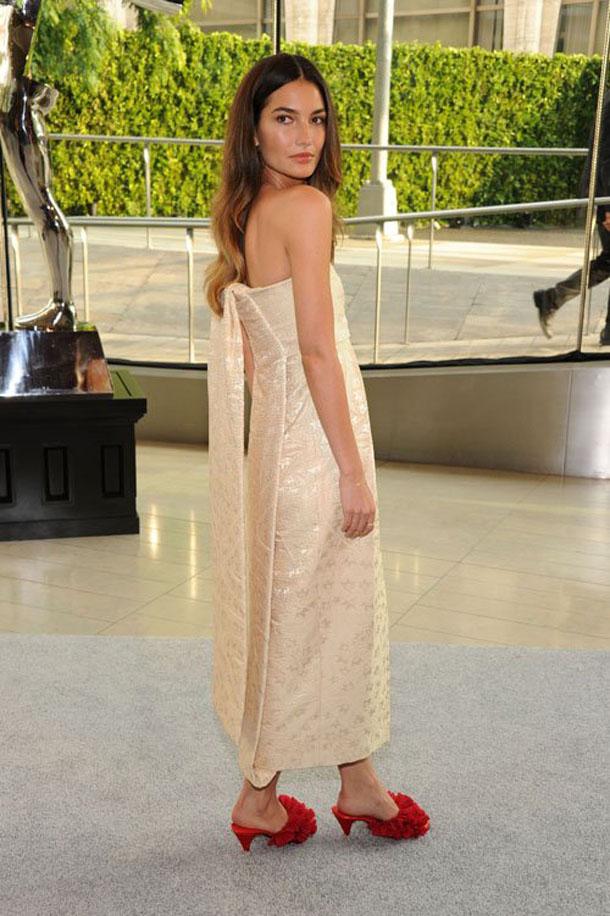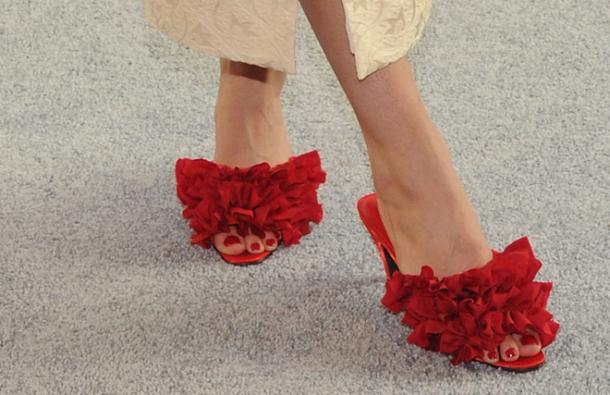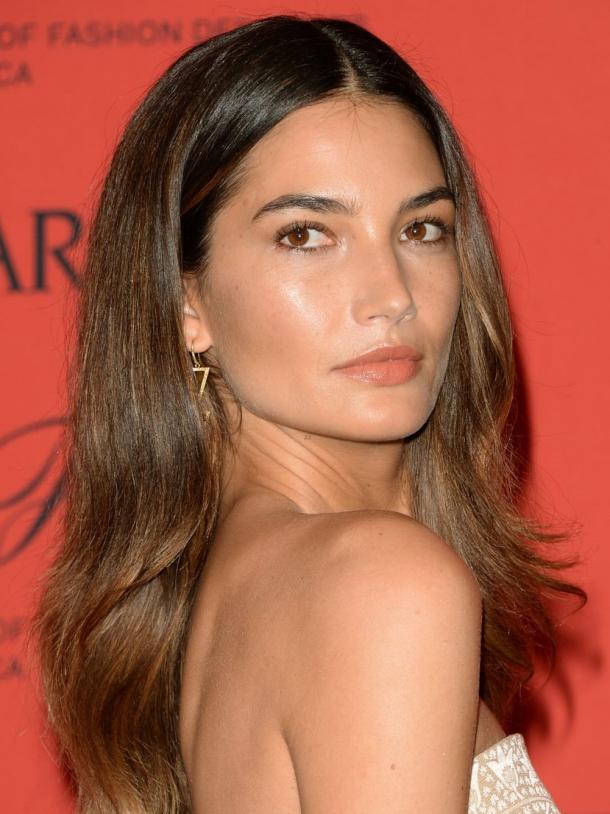 I did not know that Hilary Rhoda as powerful shoulders, and even the dress of such a cut, they look even more. But if you close your eyes to this shortcoming, the outfit was very good. Monochrome dress with intricate drapery perfectly with large ornaments with yellow stones, which make the image of a drop of brightness, as well as the scarlet lipstick.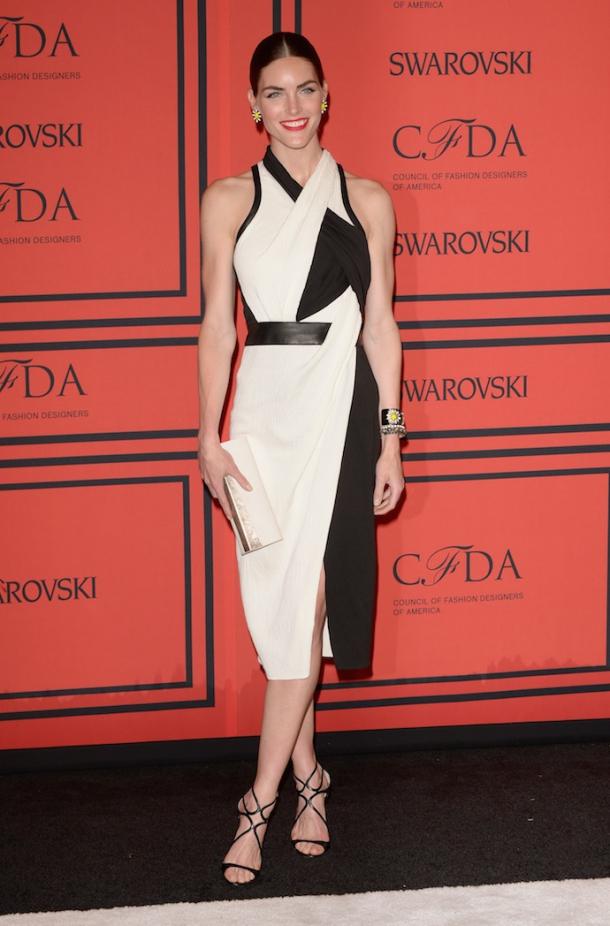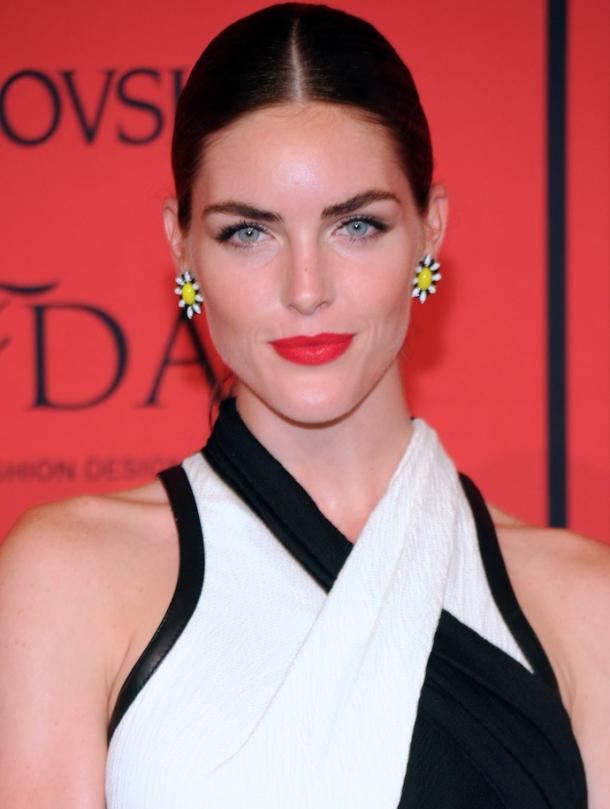 Karolina Kurkova has demonstrated his endless legs in an ensemble of metallic fabric from Michael Kors. I love summer outfits with shorts, and in such an unusual performance of a similar kit I like even more. Lightweight sandals to match together and interesting necklace with diamonds perfectly complemented the outfit Carolina.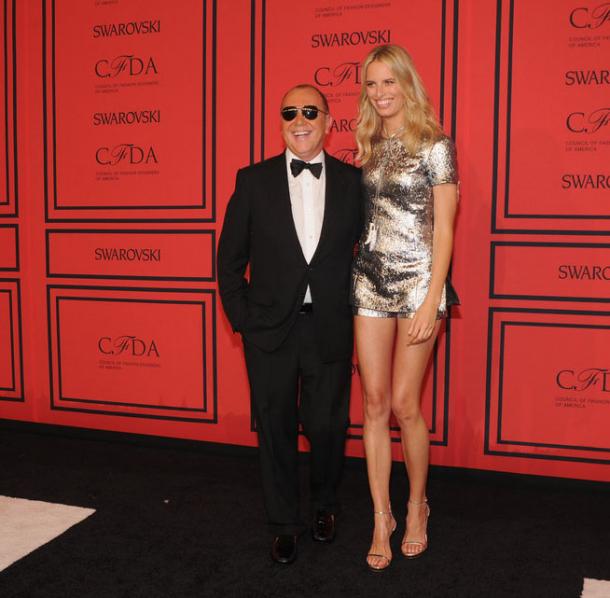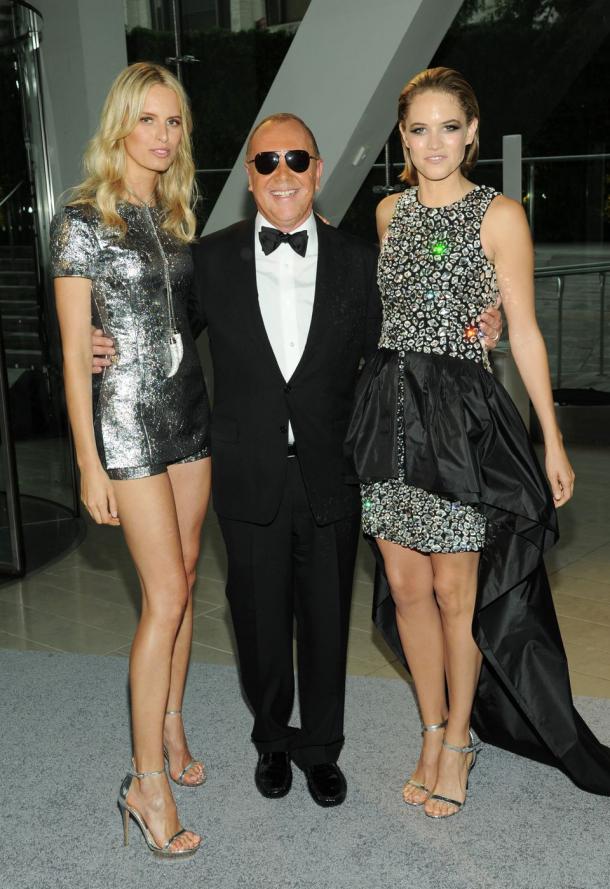 Joan Smalls appeared at the ceremony in a white light dress by Givenchy with transparent skirt and lace lining. To outfit did not look like summer dress, Joan has added his elegant necklace with crystals and studs.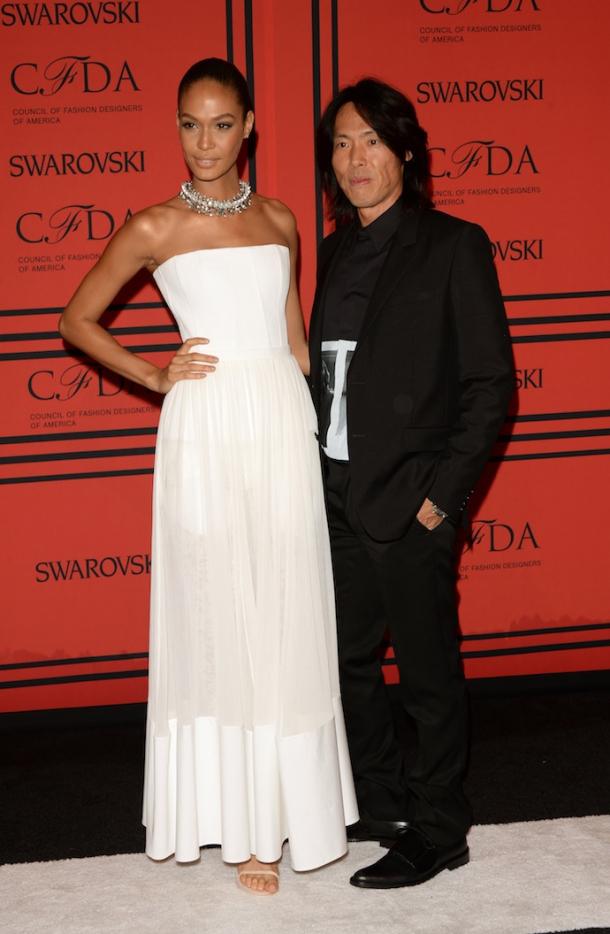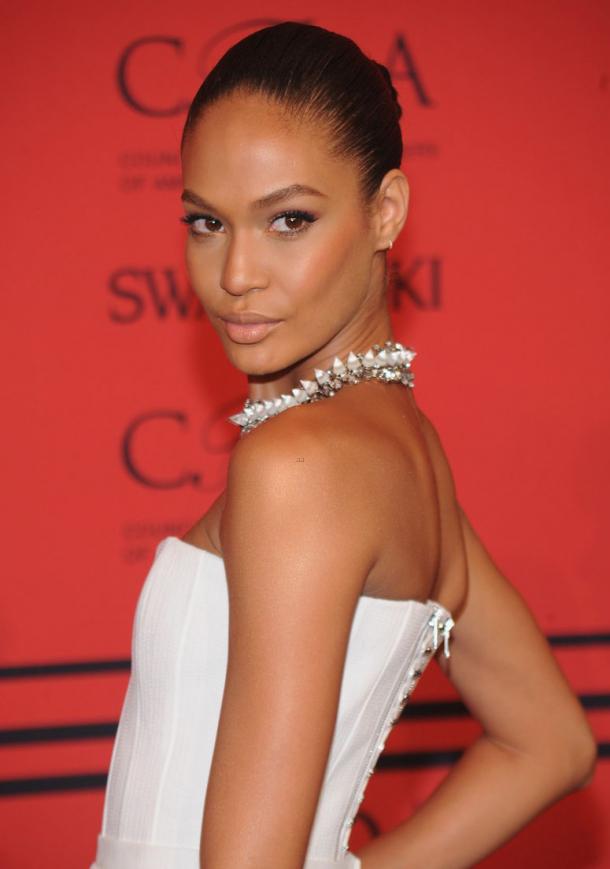 Karlie Kloss has chosen to pass on the red carpet evening dress made of patent leather and silk. Recently, along Carly delighted us with fresh and bright colors, but this dress - their exact opposite. Black toilet Cushnie et Ochs with a slight touch of the Gothic style is decorated with a deep neckline, and which focused on all the attention because of other distractions simply do not have.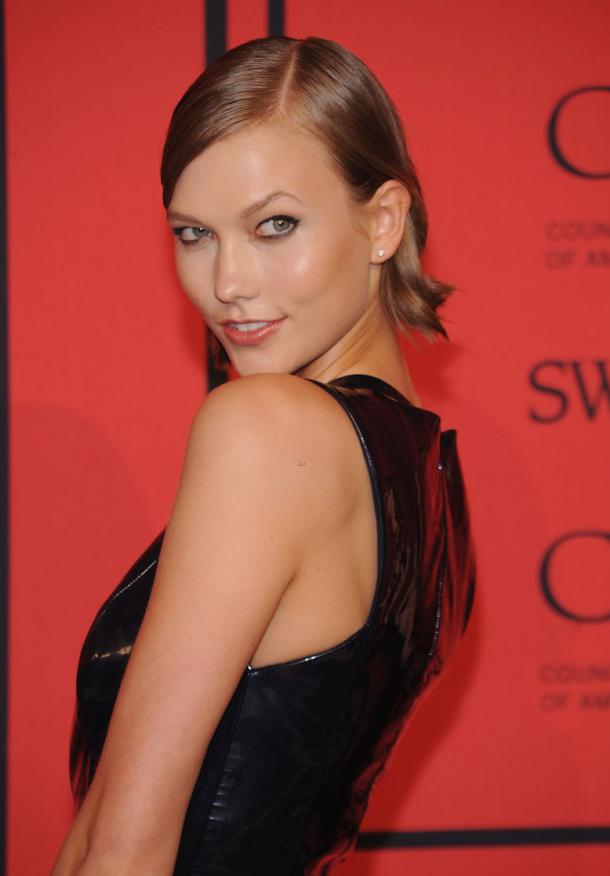 As Joan Smalls, Alessandra Ambrosio made a bid for a refreshing white color, choose a dress from the collection Kaufmanfranco. Attire Ale was very simple and no different intricate cut or finish, but looked just fine. And only then open back and a small cut on the waist.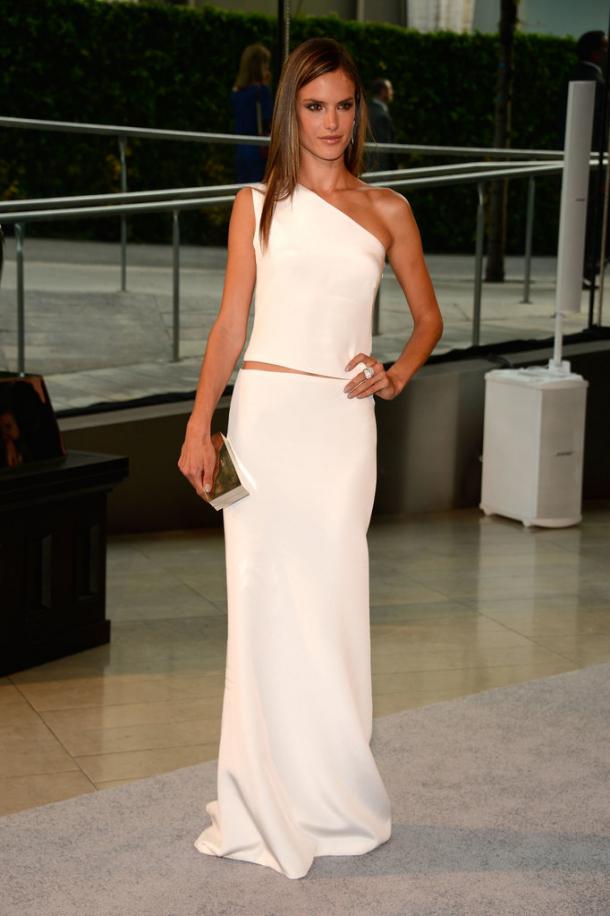 Candice Swanepoel chosen for the ceremony the creation of your favorite designer Prabal Gurung. The image of the model blends light white dress with drapes and chaotic payetochnymi inserts and accessories in the rough form of a broad leather strap and sandals with gold elements. In my opinion, Candice dress - is the perfect combination of delicacy and brutality.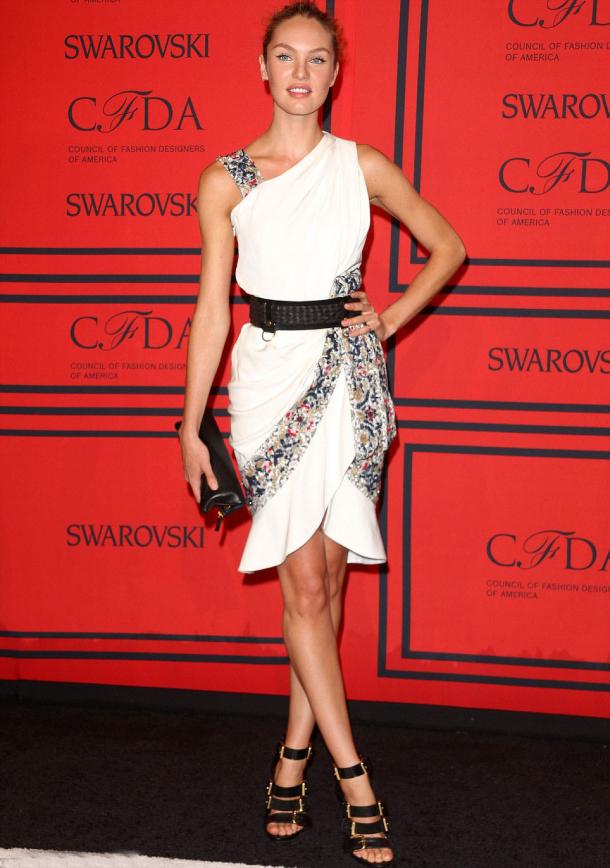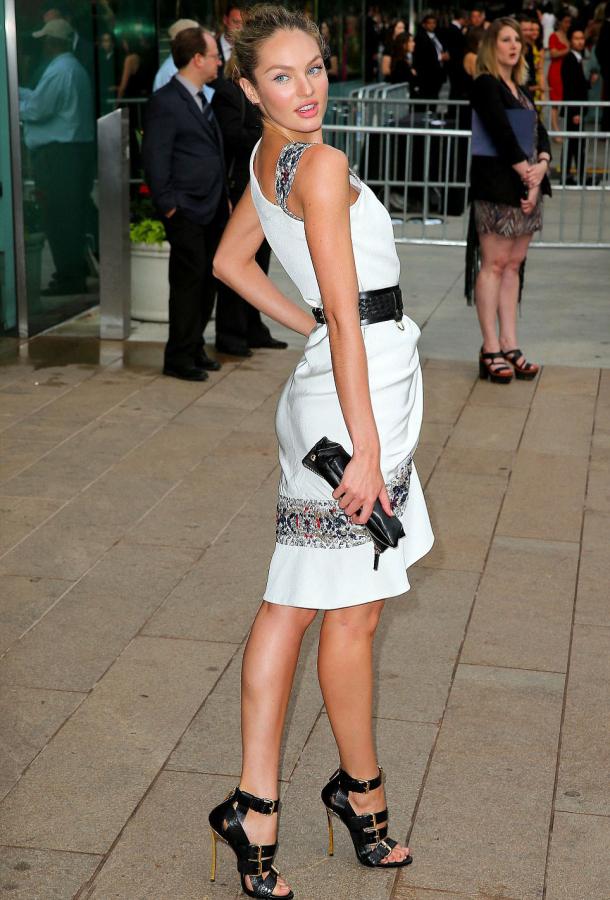 Very sexy dress for a party has chosen Erin Wasson. She wore a white dress Alexander Wang with transparent inserts in a futuristic style. I recalled this legendary outfit toilet Leela of "The Fifth Element", only more decent and stylish.
Another fan of the blockbuster Luc Beson turned Jessica Hart, who appeared in front of photographers in a white asymmetrical body, on top of which was thin skirt of lace. The idea of ​​the dress is nice, but not too it is for the social event ?!
I'm not a big fan of Miranda Kerr and her style of dress, which goes so much talk, but I can not accept that some outfits Australian model is very, very interesting. For example, this Proenza Schouler dress with a square neck and unusual bright fantasy print looks great and obviously claims to be one of the most interesting outfits ceremony. I want to note berry lipstick, which was perfect pair of bright abstract patterns.