Yesterday in New York award ceremony Tony Awards, which is popularly referred to as "the theater Oscar". The award is given for achievements in the field of theater and in particular for the Broadway production. This year's ceremony was the absolute favorite musical "Freaky bots," music and lyrics which wrote the notorious Cyndi Lauper. Statement received 6 awards, including the prize for "Best Musical". This time, Tony was awarded an honorary award and New York Mayor Michael Bloomberg - the show's organizers noted its activities aimed at supporting and Broadway theater.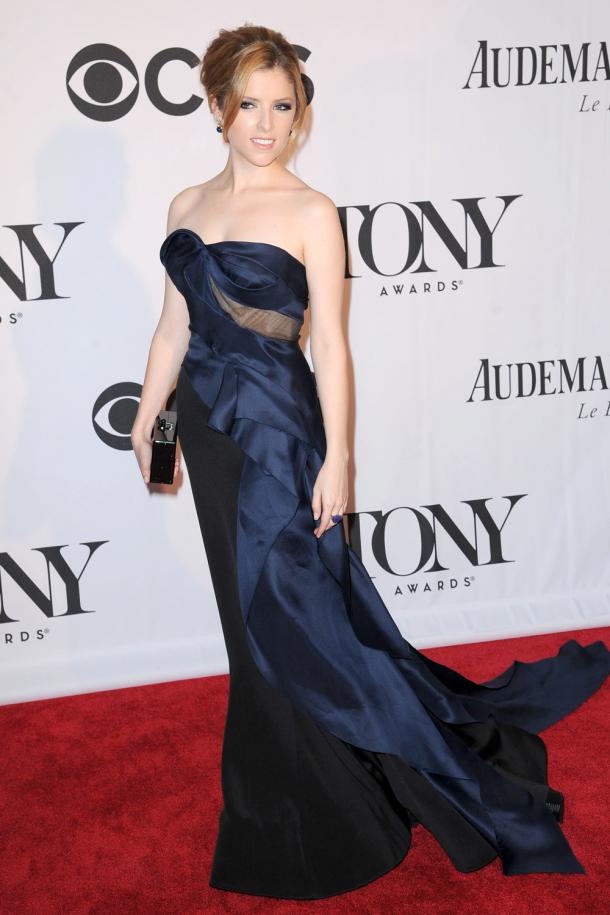 Secular outputs Anna Kendrick were not always perfect, but this time the image of the actress has gone a hundred. Evening dresses Donna Karan Atelier, decorated with spectacular deep blue frill looks regal and combines elegance and chic. With this style, along Anna reached a new level - from sugary-sweet dresses to chic adult toilets.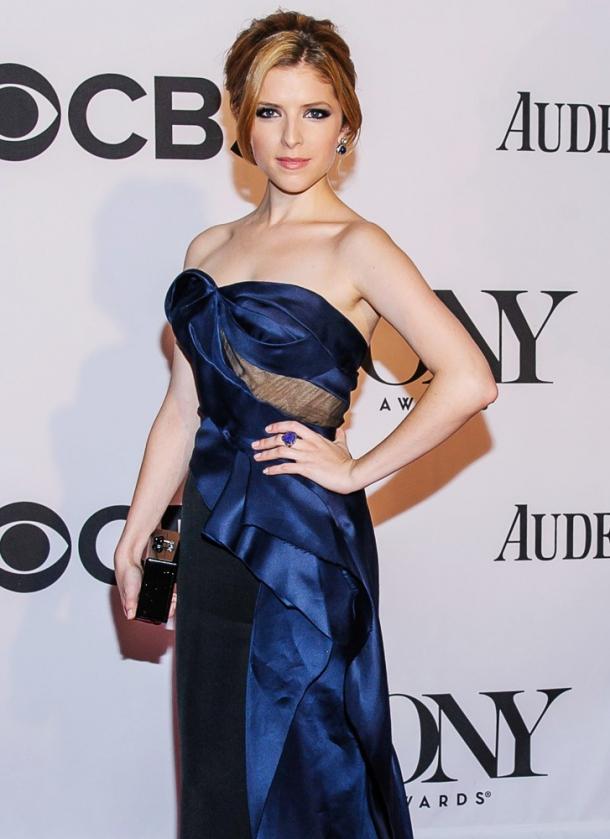 The owner of "Golden Globe" Angela Bassett made a bid for rich amethyst color and a rich finish and chose an evening dress from the spring collection brand Theia. The dress looks perfect and perfectly underlines the figure glamorous actress. I struck on the spot - or not say.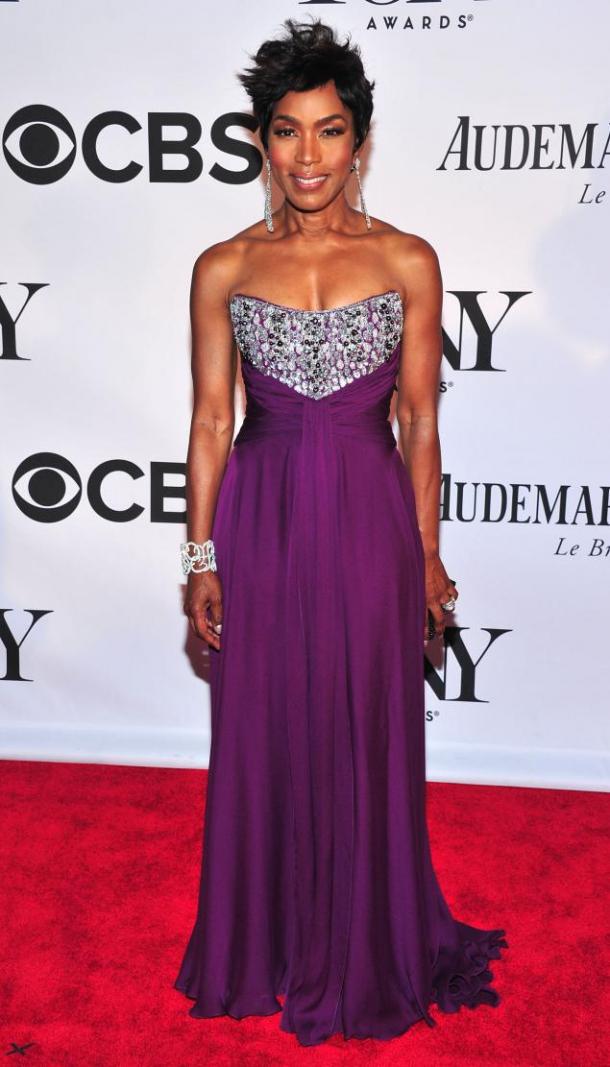 Tom Sturridge, nominated for best actor, appeared at the ceremony, accompanied by two very dear to his heart women - mothers of the bride Phoebe Nicholls and Sienna Miller. Like that Sienna has chosen to pass on the red carpet image by Burberry. She was wearing a pink midi dress, complemented by discreet beige seed pans, and floral rim berry lipstick. Fashion critics unanimously repeat that frame attire chosen is wrong - say lipstick and dark, and the rim looks frivolous and childish. Personally, for my taste, these elements fit perfectly into the image, but the outfit himself sitting not very well - I would have pulled the dress higher.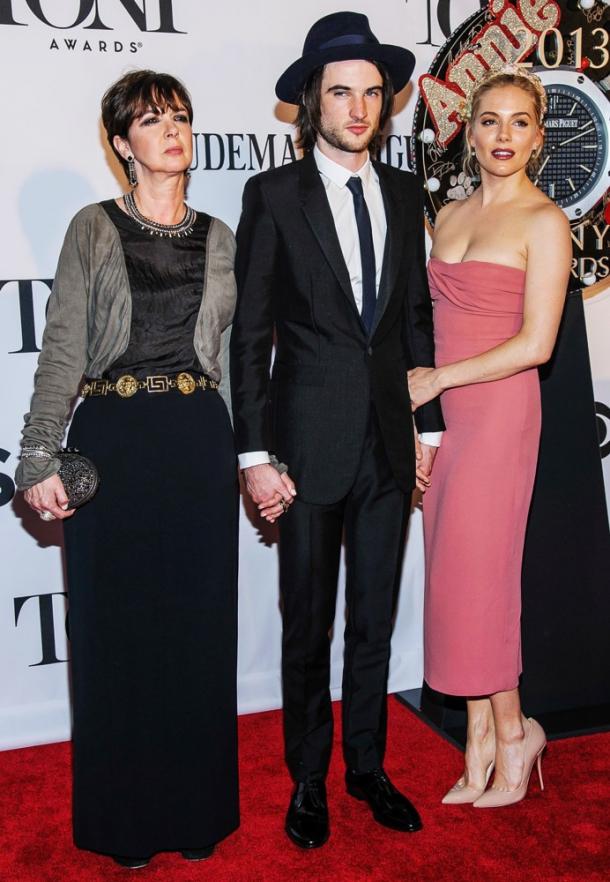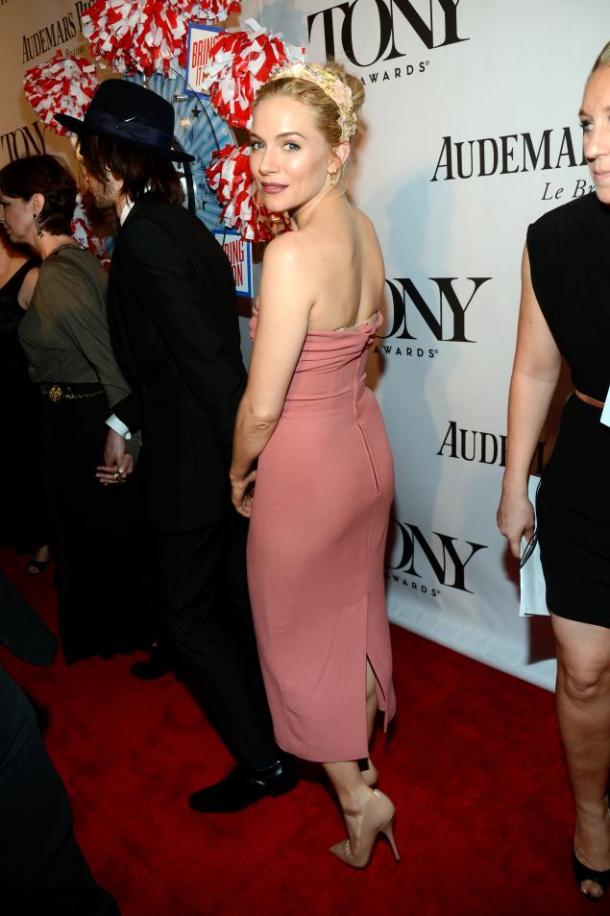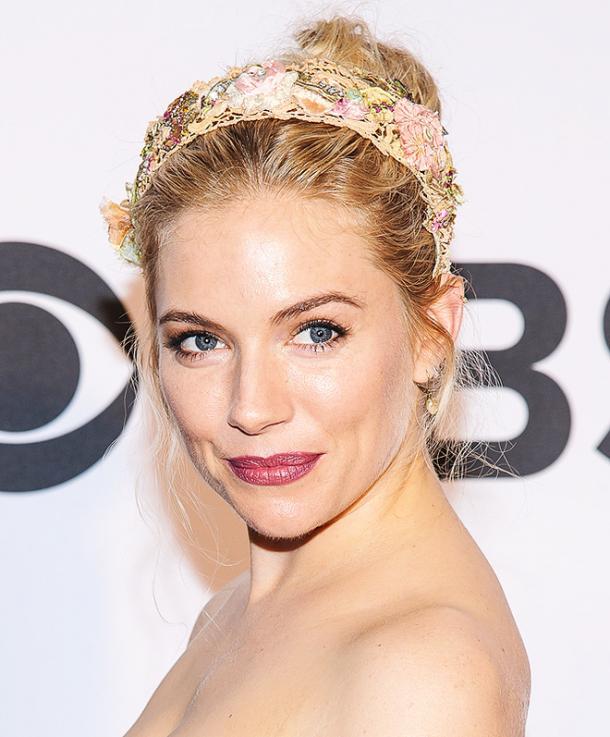 Sigourney Weaver Michael Kors. The perfect image: a rich cobalt color of the dress is impressive, and the dress fits like a glove.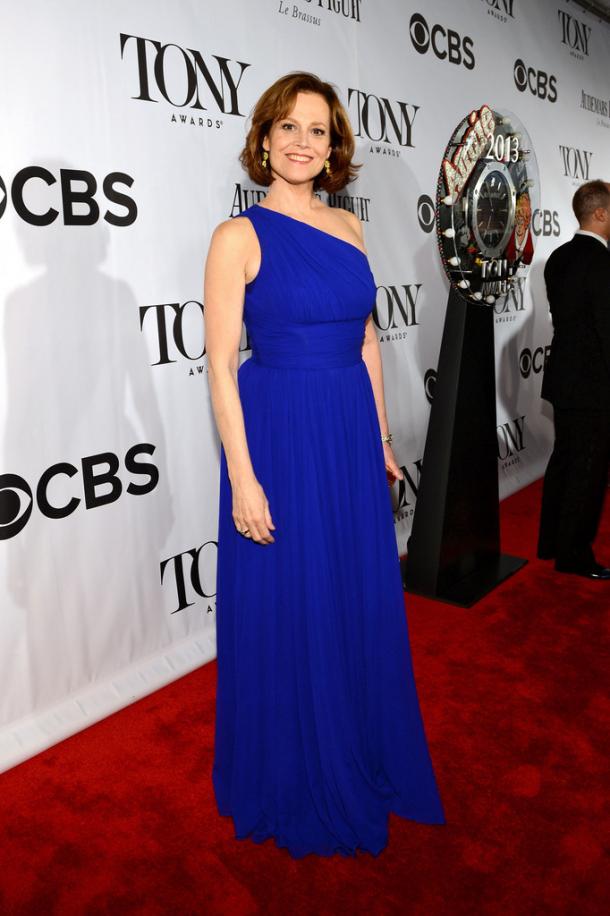 Years go by, and Cyndi Lauper does not change. The same red fleece, funny shoes and sea charm. In my opinion, any comments about the outfit the singer superfluous. Firstly, its image is not subject to any conventional fashion rules, and secondly, why criticize a woman who was lucky enough to find their own style ?!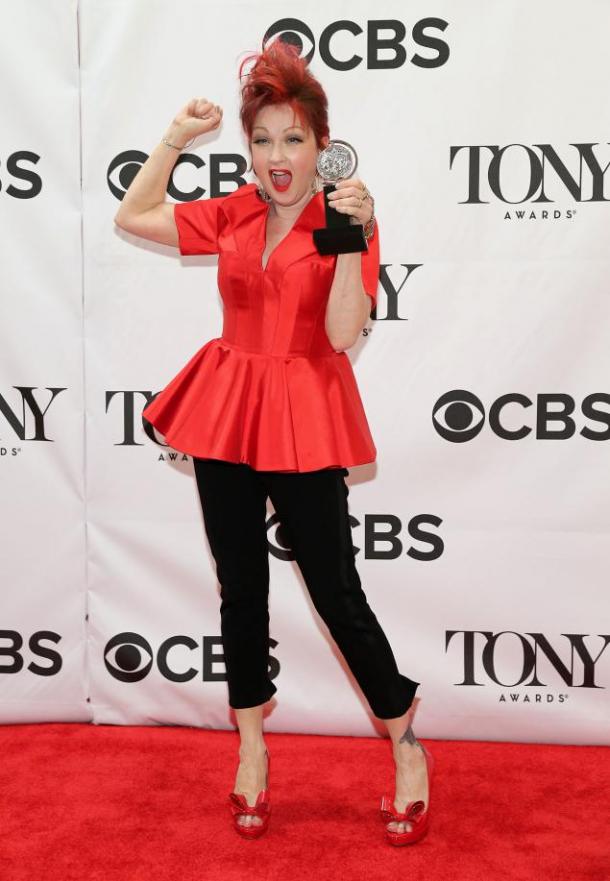 I sincerely sympathize with Bernadette Peters - she looks fabulous for 65 years, and I really like her outfits. As Anna Kendrick, Bernadette chosen for the ceremony evening dress Donna Karan Atelier, as if woven from strips of fabric emerald. Very beautiful and interesting dress, tone which very effectively combined with the fiery hair color of our heroine.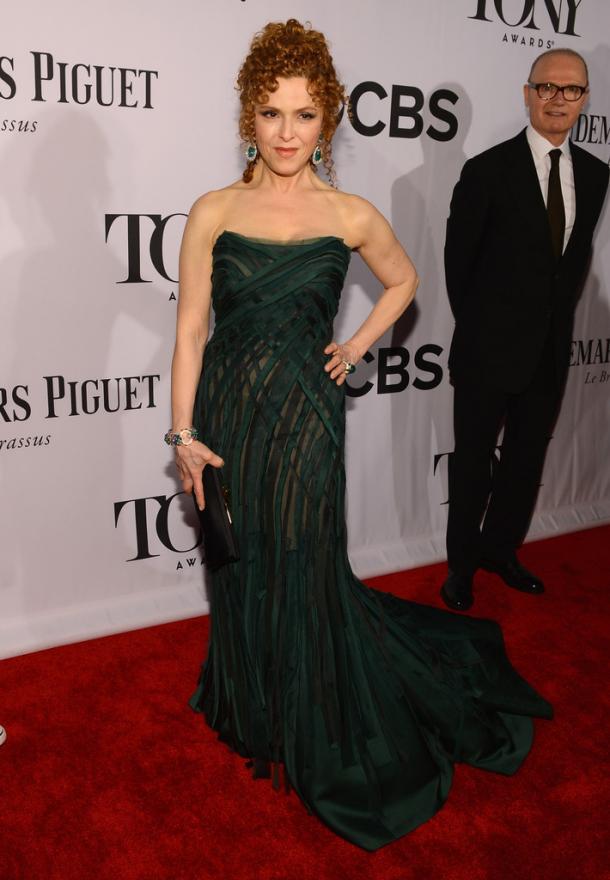 Attire actress Martha Plimpton by Lorena Sarbu is likely to appeal to fans of minimalist style. Pure red dress has a simple silhouette and clear lace inset on the chest as the only decoration.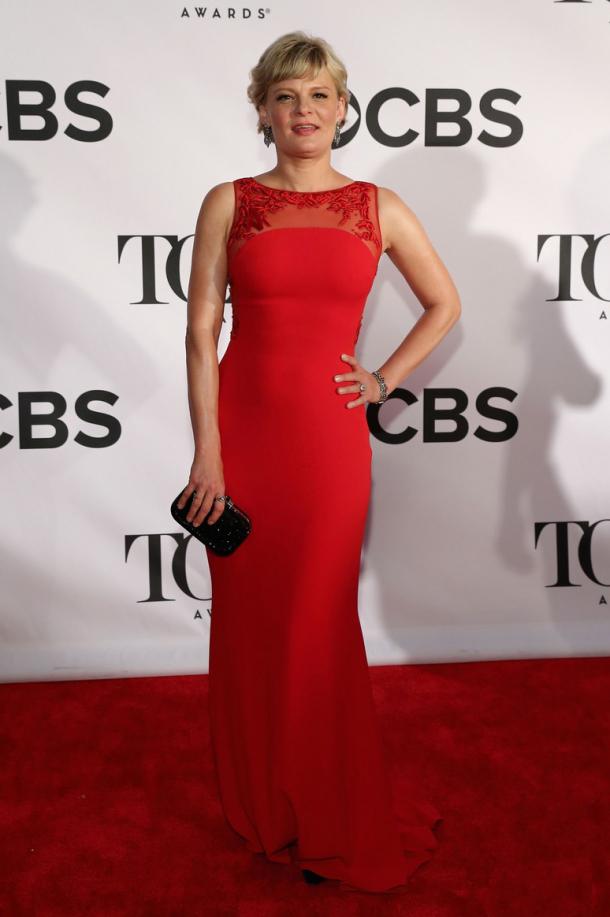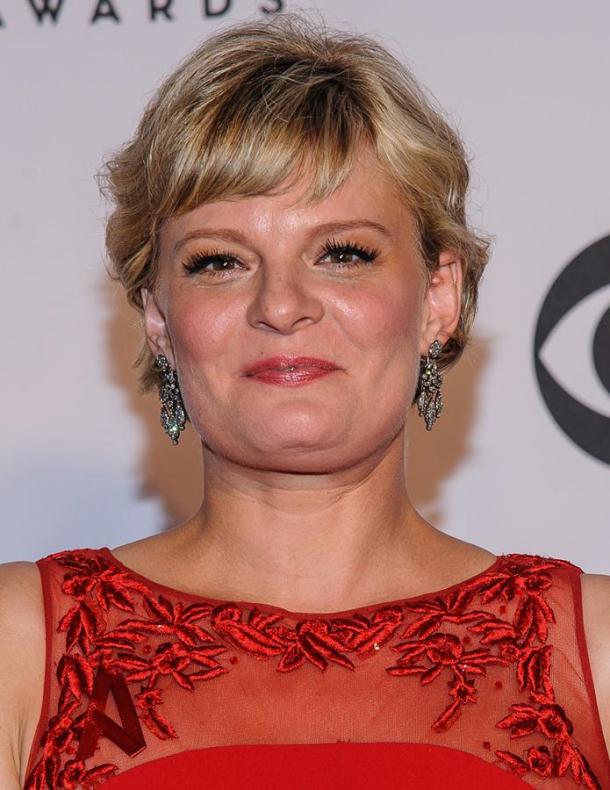 Winner of three awards Tony, an American actress Patina Miller is known for its lush outputs on the red carpet "Oscar theater," and this year was no exception for her. Patina posed photojournalists in luxurious ball gown with delicate floral print spring collection of my favorite Zac Posen. The image is worthy of admiration, or even nothing to complain about.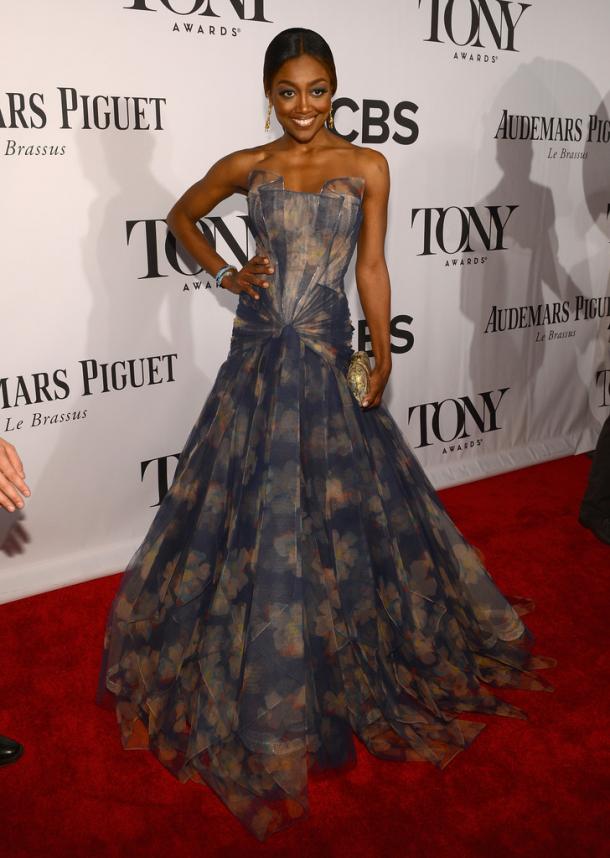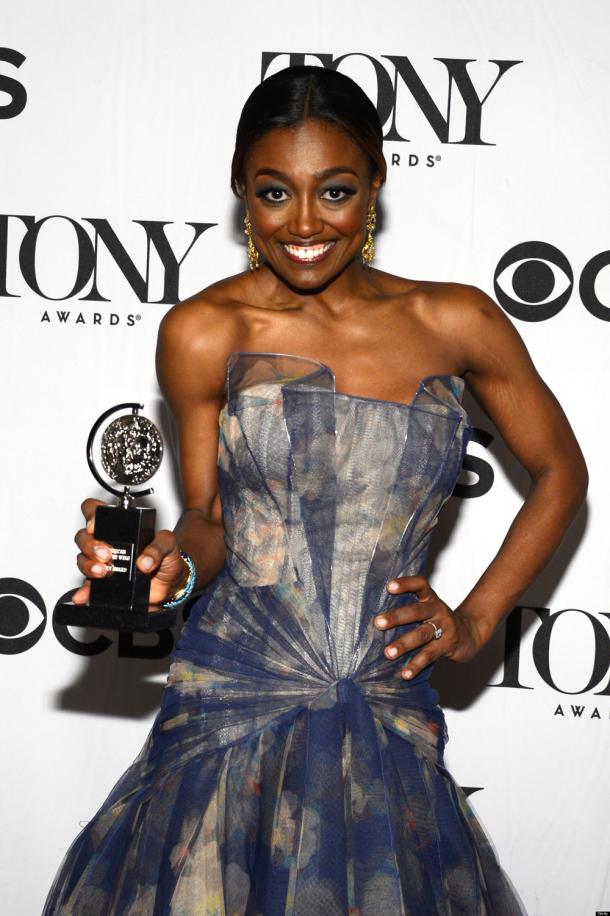 Debra Messing image for me was the most unfortunate of the entire collection. I have nothing against the retro style, but this outfit does not cause I have absolutely no sympathy. The same I can say about the makeup and hairstyle - like and they have nothing overtly wrong, but it looks very badly.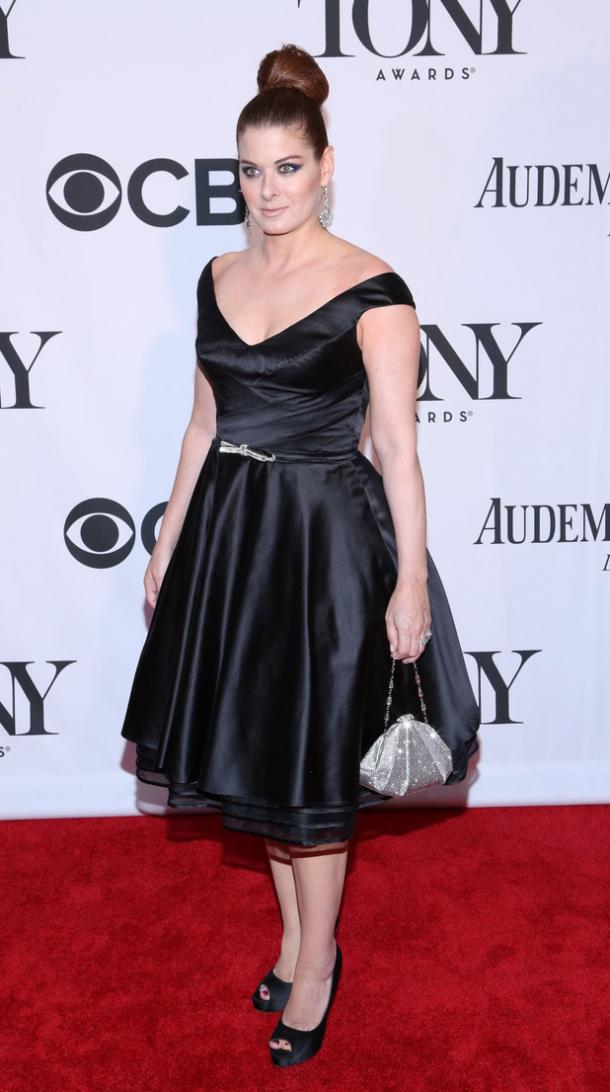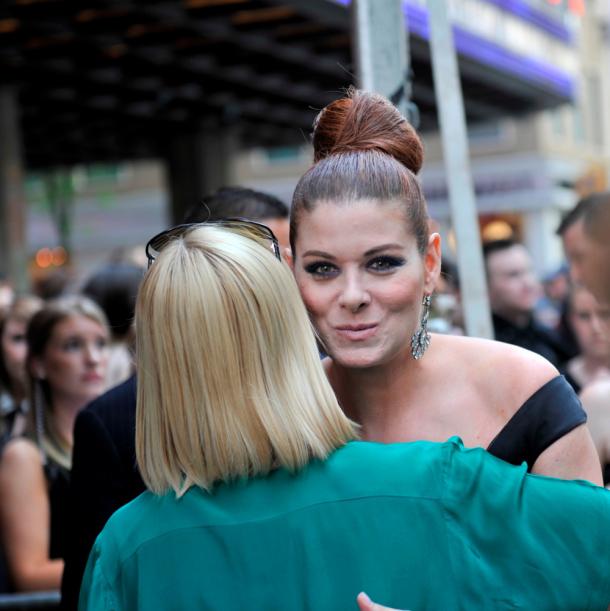 The dress of Monique Lhuillier's spring collection showed us the actress Beth Bers. I really like the outfit - finish looks impressive and is somewhat reminiscent of stained glass painting, but I'm not really happy with styling. In my opinion, such a hairstyle and bright make-up too in conjunction with this age the dress Beth, and in fact she's only 27.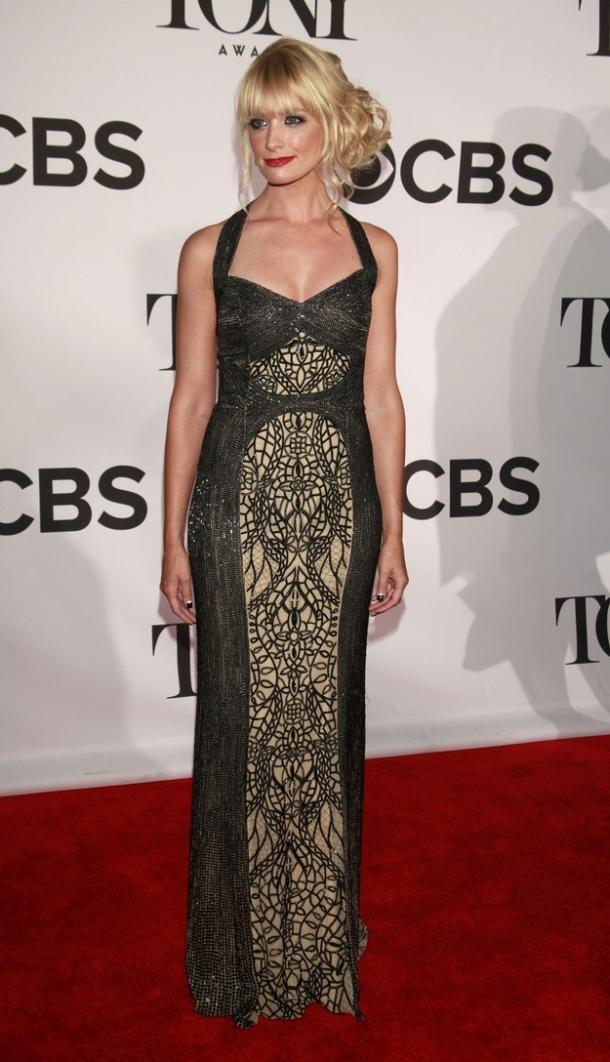 Against the background of his colleagues dressed Scarlett Johannson in the dress Saint Laurent looked very modest. The little black dress and jacket, of course, the actress looked lovely, but not quite fit into the dress-code event.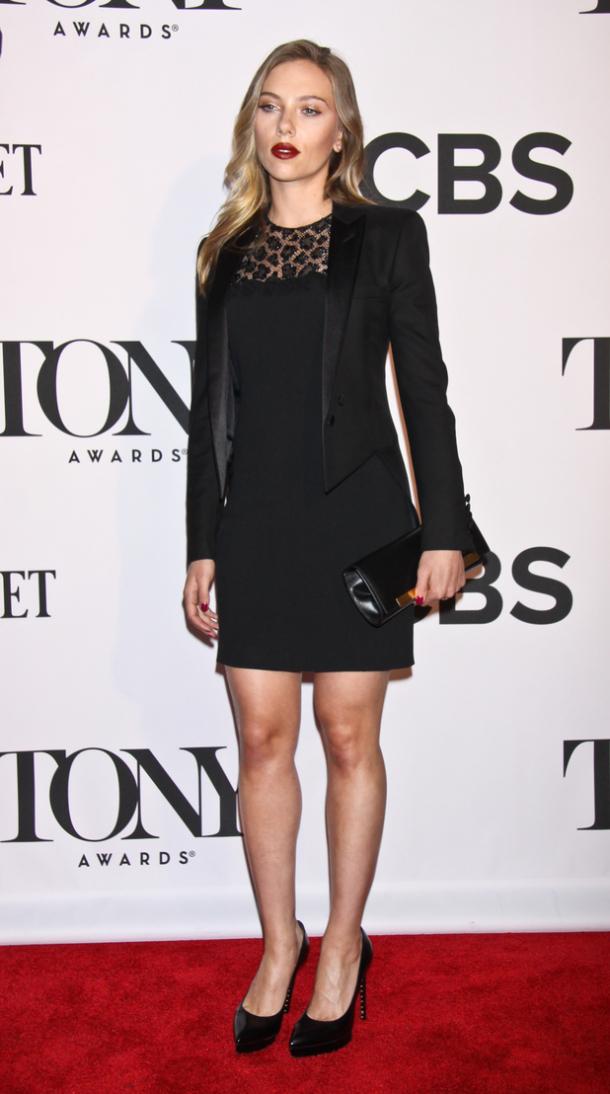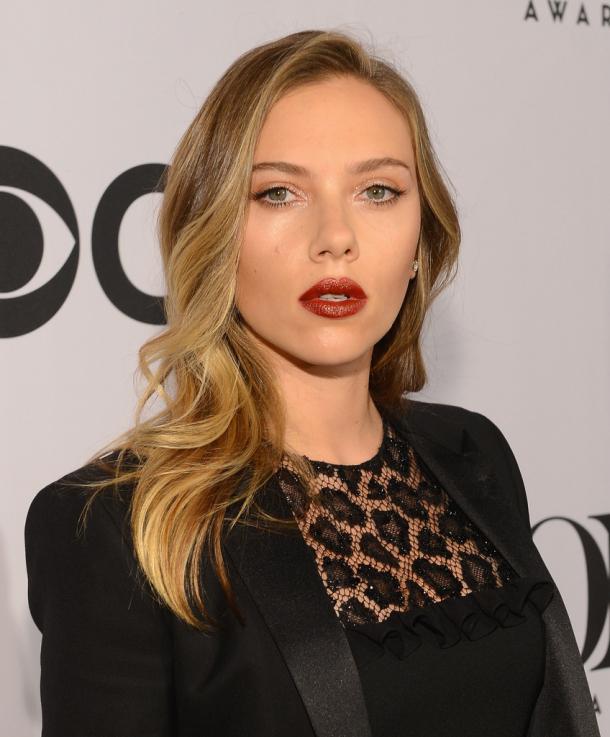 Another thing - the evening dress actress Megan Hilty by Badgley Mischka. This is one of my favorite dresses from the spring collection of designer duo, and I am very glad to see him on the red carpet. Evening dress looks very gently through embroidery in pastel colors and transparent multi-layer chiffon skirt of which, however, it has led to harsh criticism of the dress. Fashion observers believe this element is redundant and jaded (remember the dress Givenchy, in which the star appeared at the ball and amfAR CFDA Fashion Awards) and believe that the image would be better off without him.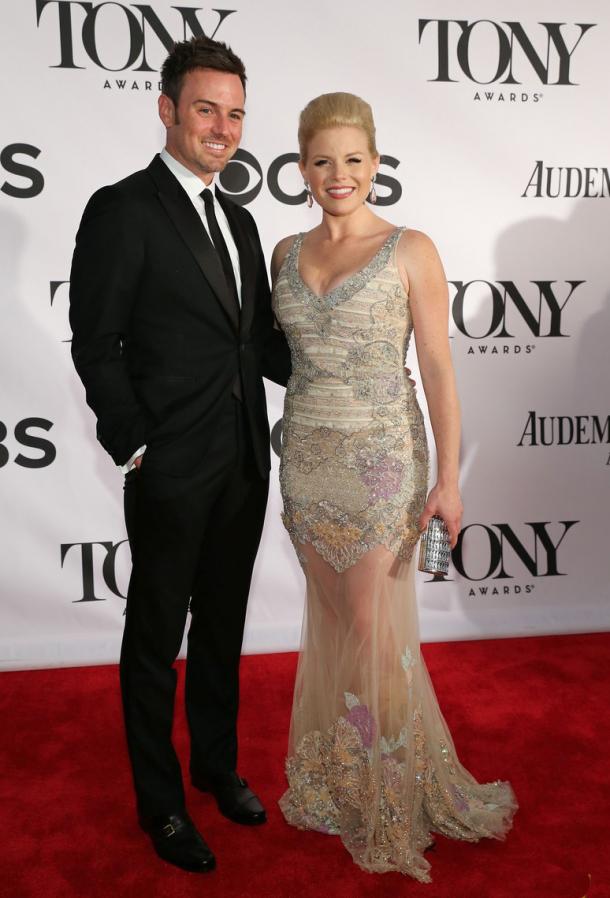 Sally Field arrives at the ceremony, accompanied by his beloved son. Actress Giorgio Armani dress was dark green, decorated with a picture of rhinestones on the bodice and satin insert. This outfit, though not the best in the collection of Sally (for example, I still can not forget her red splendor on "Oscar" this year), but it looks very elegant and dignified.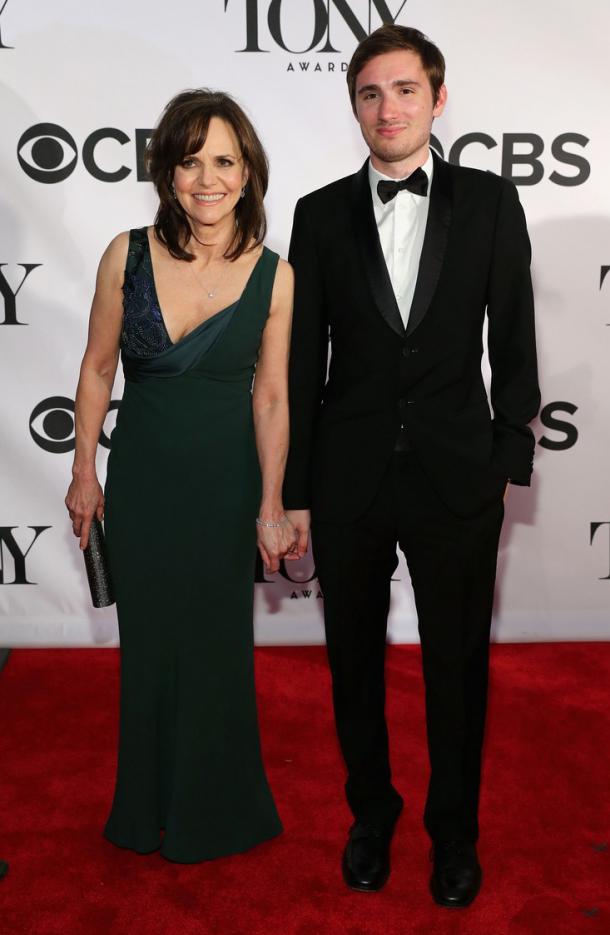 Jane Krakowski opted dress Escada, strewn with hundreds of shimmering silver sequins. Such outfits have become classics, but the actress managed to breathe into his new way of life with interesting accessory - metal belt and the same clutch, thanks to which, together acquired an unusual futuristic sound.