How is the song "Mama, we all grow old ..."? So: no spare even sex symbols. Brad Pitt, Johnny Depp and Tom Cruise is already over 50. The first two lucky - they have beloveds, which can be adequately allocated to meet the second half of the century, but Tom, who turned 51, no. He was throwing his throwing and that's end, he alone, all alone. Although it should be noted that one beloved girl he still has - his first and only native daughter Suri with which it can not separate nor religion, nor work, nor Katie Holmes. Speaking of Katy and other former beloved Tom Cruise will be discussed in this article.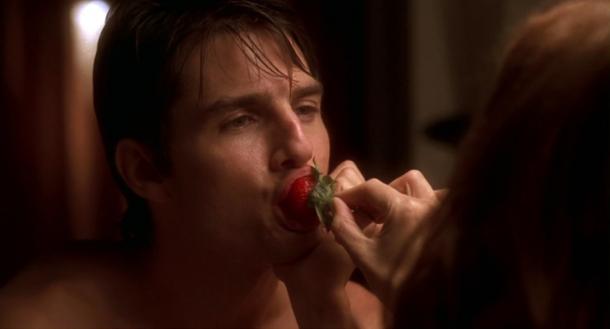 Tom + Katie
The main woman of his life, Tom calls it her his third wife - Katie Holmes. They met by chance - at a party hosted by friends of Tom. Perhaps their love story has not begun, if not a little embarrassment on the part of Kathy, who has shed his shirt superstar glass of champagne. Tom did not upset because of the tainted brand gizmos and even invited careless girl on a date. Then Holmes was only 26, and Tom has over 40, but no difference in age or rumors of homosexual or no biological children at the handsome actor did not embarrass her. She came to the meeting and left in the arms of Cruz by as much as 6 years old.
In 2006, six months after the birth of Suri, the couple were married ...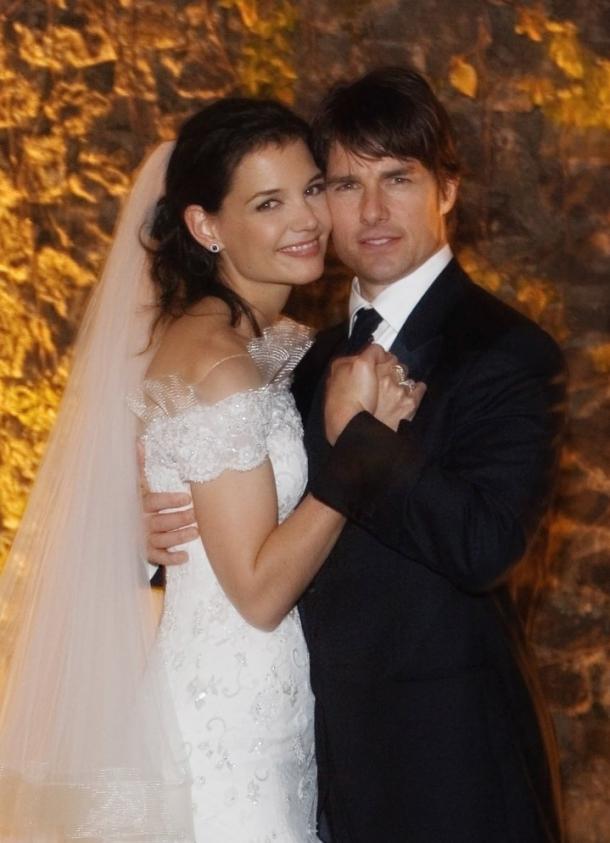 ... Continues to grow daughter ...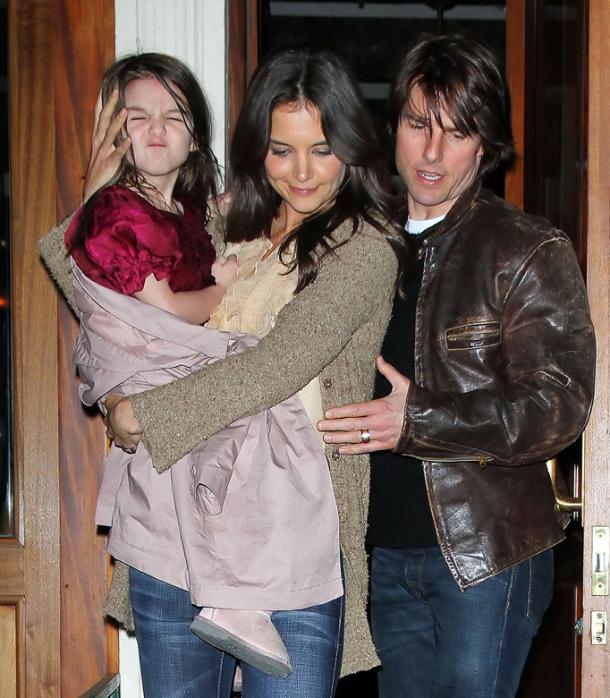 ... I did not hide feelings ...
... And emotions ...
... Spending time together ...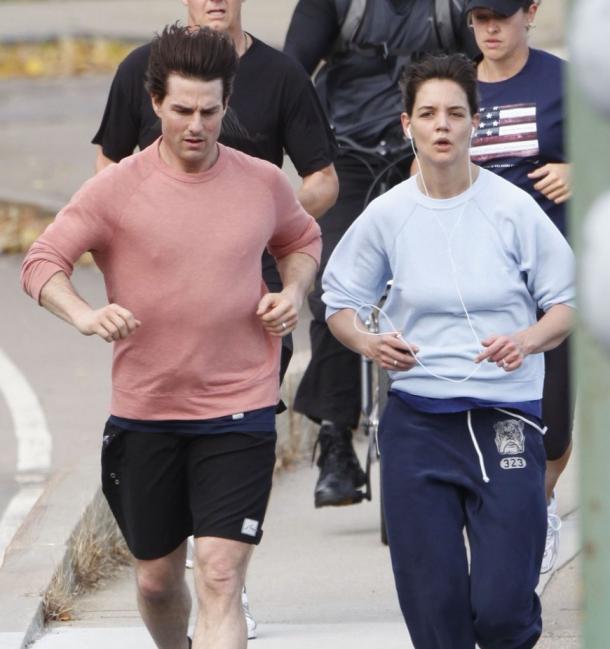 ... But still broke.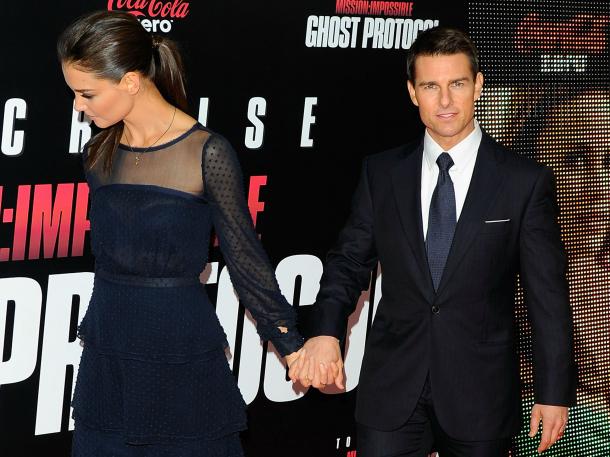 Tom + Nicole
Another woman he loved in life was Tom Cruise Nicole Kidman, he ringed by as much as 10 years. The couple met in 1990 while filming "Days of Thunder", where both of them have got the main role. That peridium Nicole perceived only as "application" to Him, and it in turn called powerful patron of the young actress. Despite the fact that the agents of daily Kidman urged her not to accept the marriage proposal from such a famous personality, she went against all and said that love - this is the only thing she really needs. This marriage was not perfect and, after 10 years of marriage, when things outplayed and now Nicole has received honoraria and all sorts of unimaginable rewards, Tom filed for divorce. The reason - the work they devote all their time and could not find a minute of each other.
"When I first saw her, I was like an electric shock. I confess that at first it was just a passion and I wanted to master it, but over time it has grown into a sense of true love »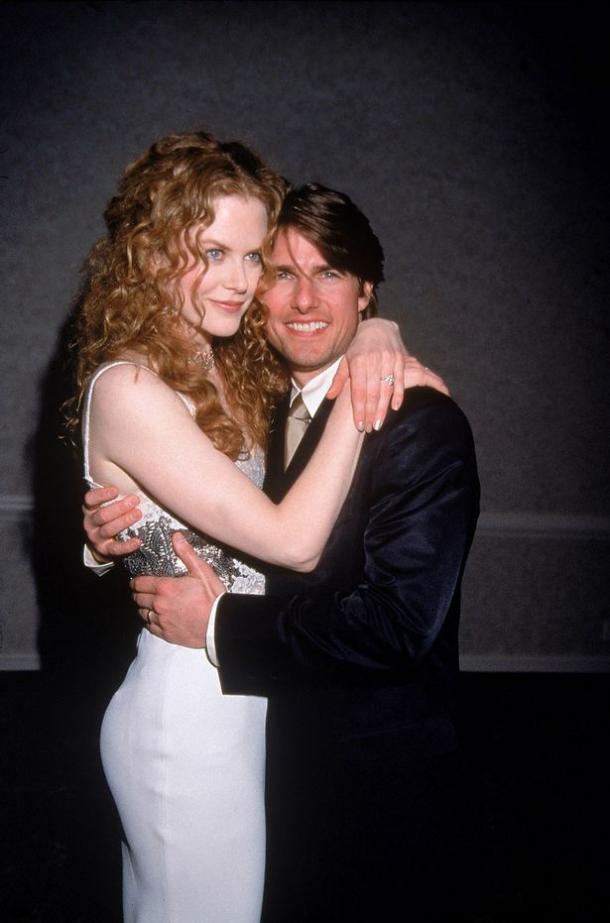 Together they raised adopted children - Isabella and Connor (at the beginning of the novel, Nicole had an ectopic pregnancy, and later she was unable to have children by Cruise) ...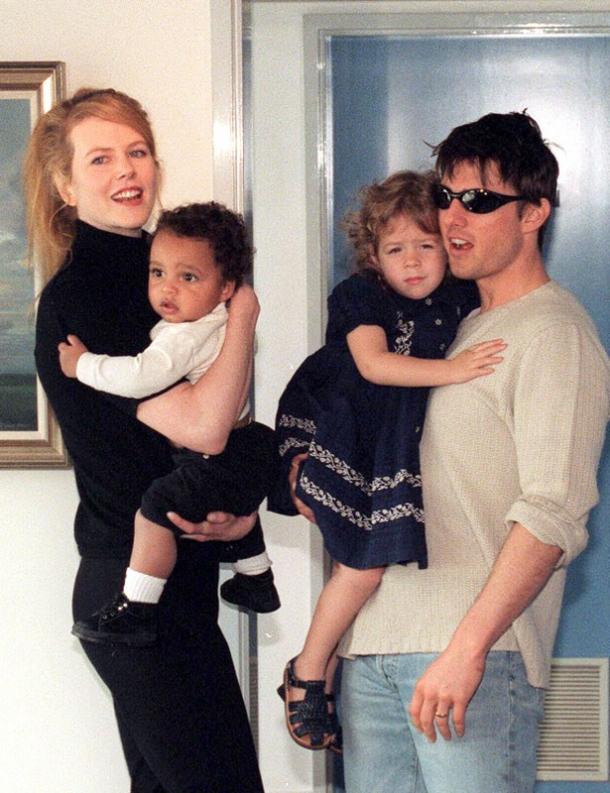 ... I went to social events, where even met with Princess Diana ...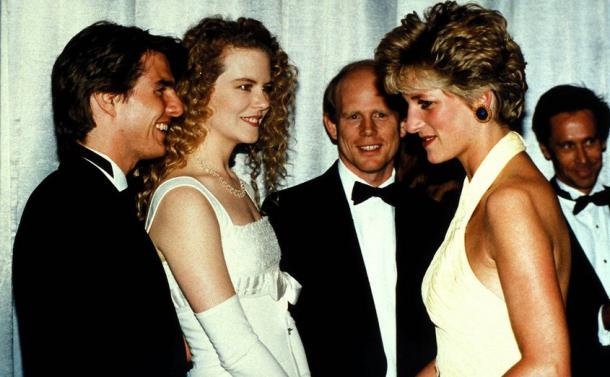 ... And make love on the set of paintings "Eyes Wide Shut».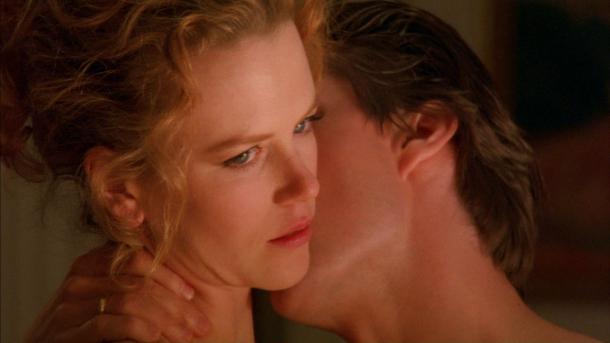 Tom + Penelope
The third important novel of Tom Cruise accounts for the year 2001, when he met the sultry Spaniard Penelope Cruz. Their relationship lasted for three years and Pe almost became Mrs. Cruise (notice how comfortable it did not have to change the name), but for unknown reasons, the wedding did not take place. At first, most are inclined to believe that this is a good PR move, but action was delayed too much (more than 1000 days) and the whole crowd journalists believe their feelings.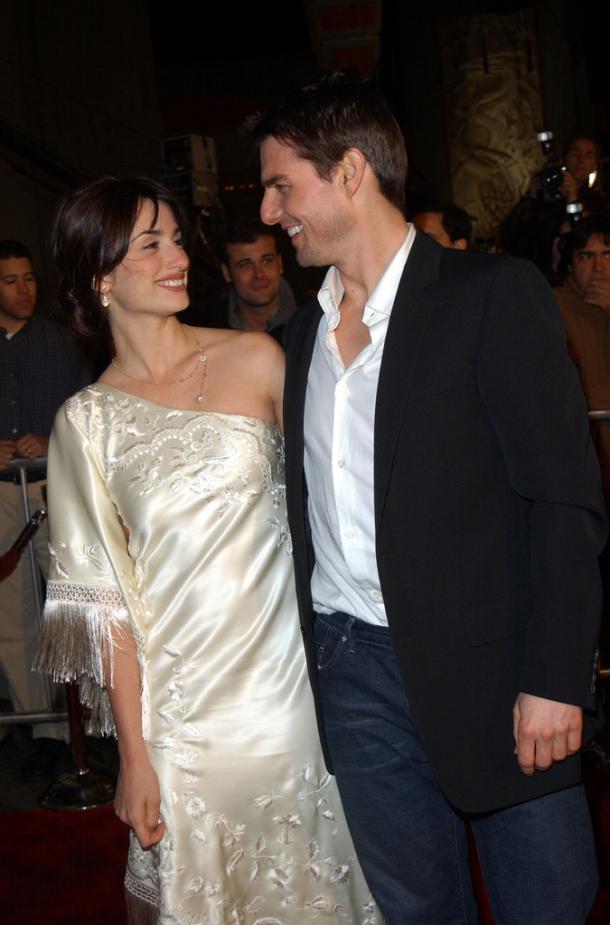 Love between Penelope and Tom broke out on the set of the movie "Vanilla Sky»: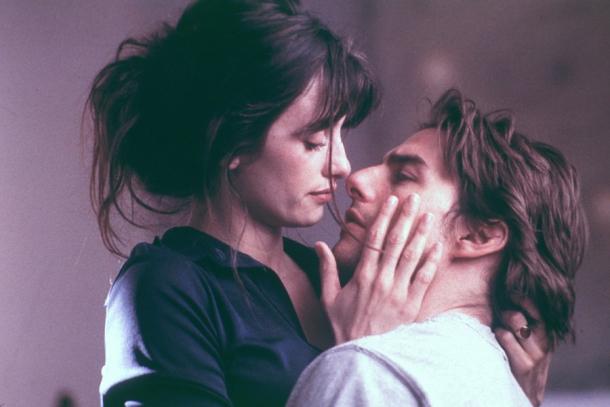 Tom + Mimi
Tom's first wife, Mimi Rogers, not only personally severed all relations with him, but also added a spoon of tar in all subsequent novels ex-husband. It was she who introduced him to Scientology, which went through a red thread throughout his marriage. Mimi was older than Tom almost 7 years, so to inspire young wife anything for it was not a problem. By the way, she Rogers later renounced the Church of Scientology.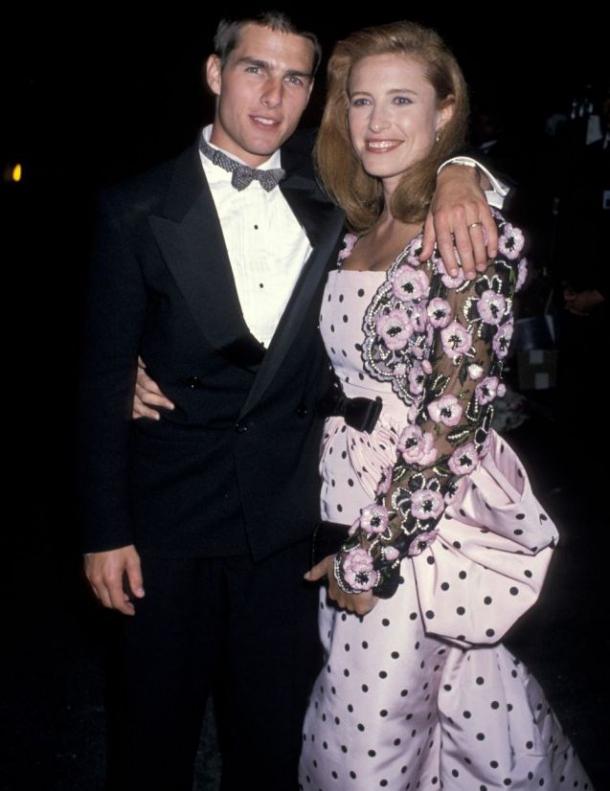 + Heather Tom, Rebecca, Melissa, Cher, Patti and Sofia
Apart from serious novels Tom, like any playboy, there were many intrigues. So at different times, he charmed Heather Locklear, Rebecca De Mornay, Melissa Gilbert, Cher, and even Patty Skialfu Sofia Vergara. As you can see he has an unusual taste and any particular type of women he does not select for yourself.