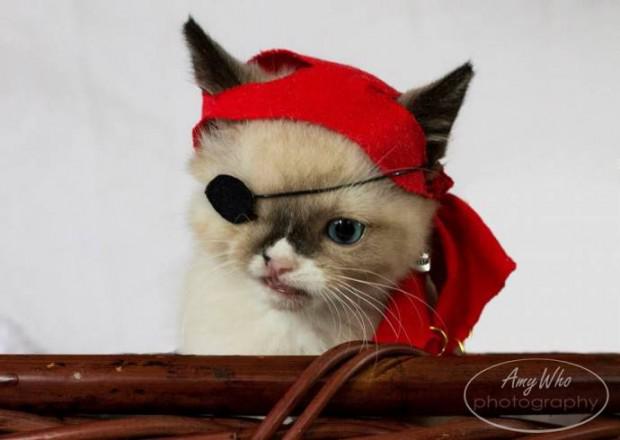 -eyed kitten named Sir Staffington (Sir Stuffington) wins online. A resident of the State of Oregon found a sick kitten and brought to the shelter, and then started a page on Facebook. Just a week Page with a kitten, like a dashing pirate, won about 40 thousand laykov.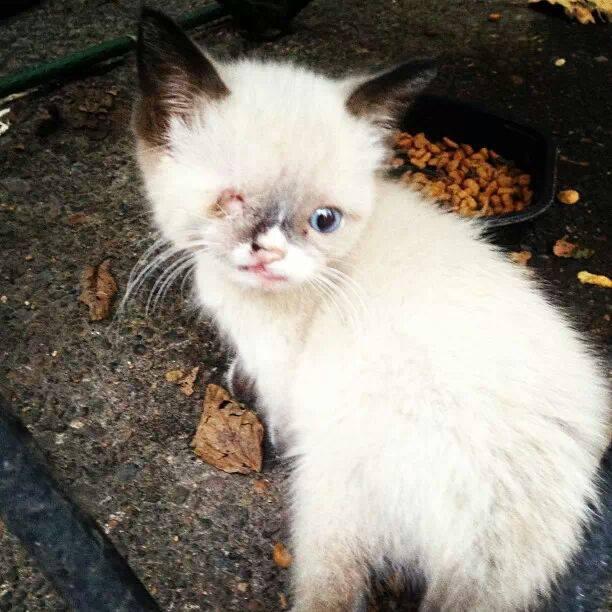 Page animal was created that would inform the world about the importance of a local animal shelter, which saves the lives of every day, says the status sotsseti.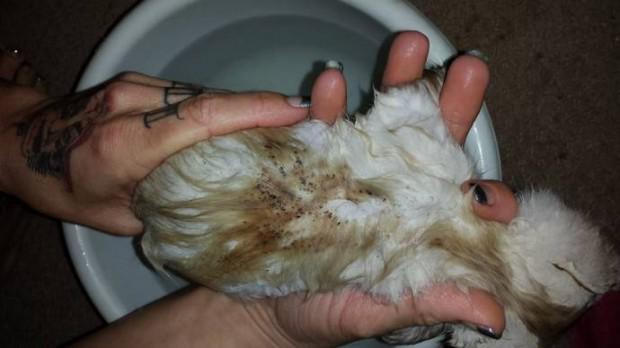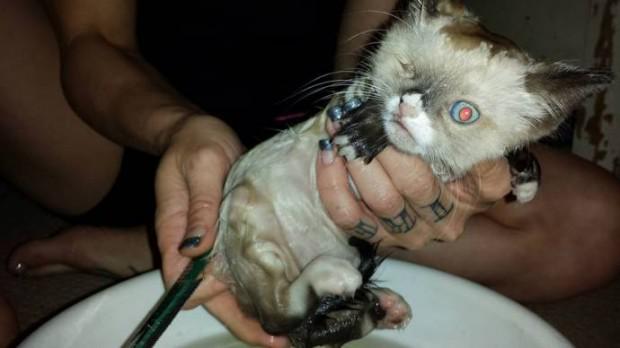 Temporary foster mother baby Blaser Shaffer picked up the poor man on the street. Without eyes, just fleas with a broken jaw, and she brought him to a local shelter. After a medical diagnosis of a cat-pirate infectious virus were recorded, and a heart murmur, and then was appointed lechenie.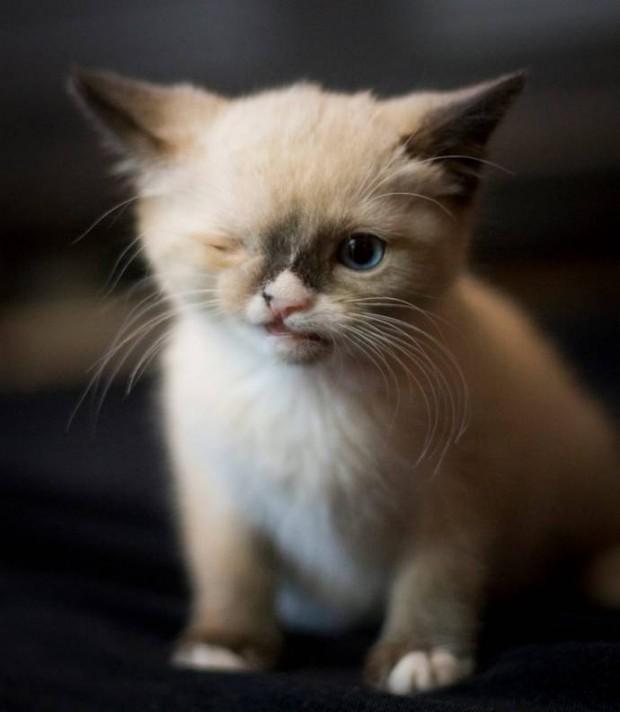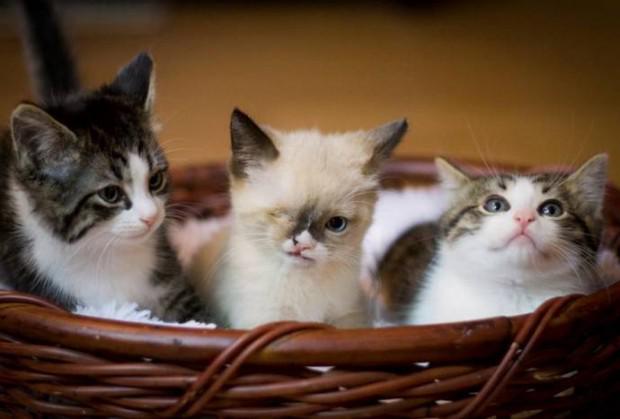 Today kitten goes to popravku.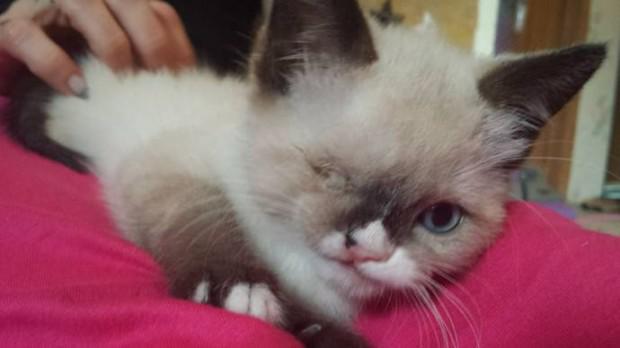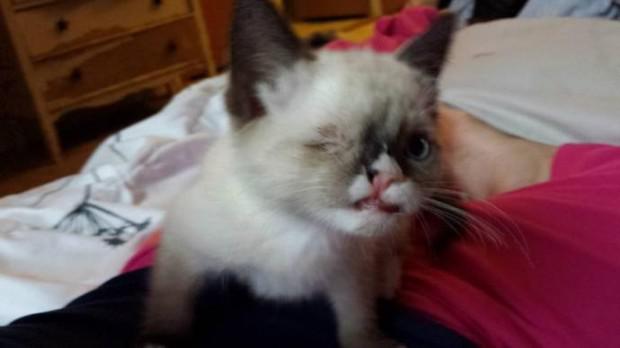 "When Sir Staffington older and stronger, we plan to remove him some milk teeth so that he had no problems with the cutting of indigenous because of damage to the jaw," - the official website of the shelter. According to volunteers, the kitten was injured in an attack by a raccoon.
Source:
goodnewsanimal.ru/news/odnoglazyj_kotenok_pirat_sir_staffington/2013-10-01-3727