A resident of Oklahoma Johnnie Mullins decided to decorate your home for the upcoming Halloween in a very original way.
He made an installation on the theme of murder and crime scene, giving garage door dummy, which resembled the corpse of the man, and artificial blood spilled everywhere. The second dummy lying next to a pool of blood.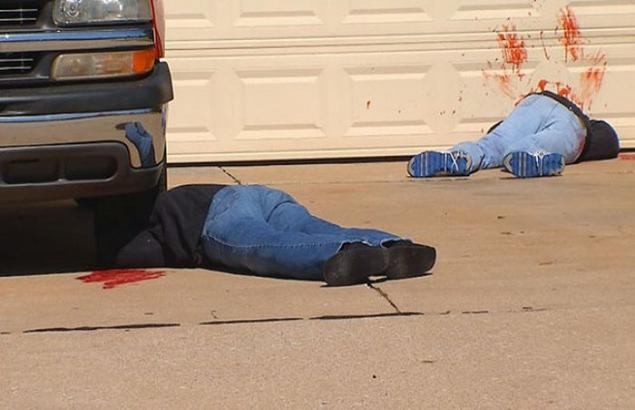 Someone from the neighbors even call the police.