He stands atop inaccessible rock - this is a very famous tourist attraction of Yemen.
This country basically rich in interesting places and monuments.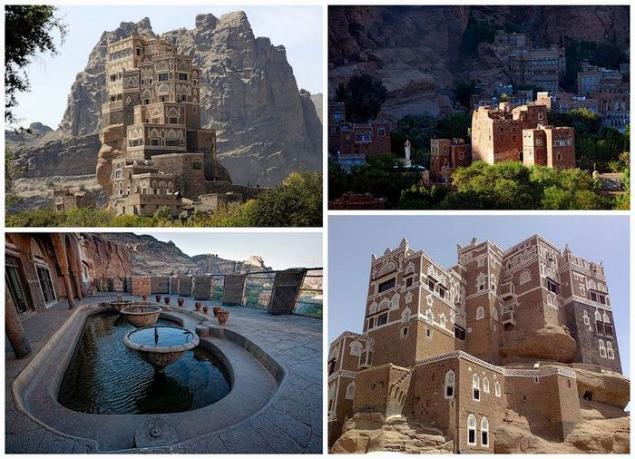 1. In accordance with this very ancient architectural style of the window is divided into two parts: the lower part - a normal window, while the upper part is an intricate stained glass of colored glass and translucent alabaster.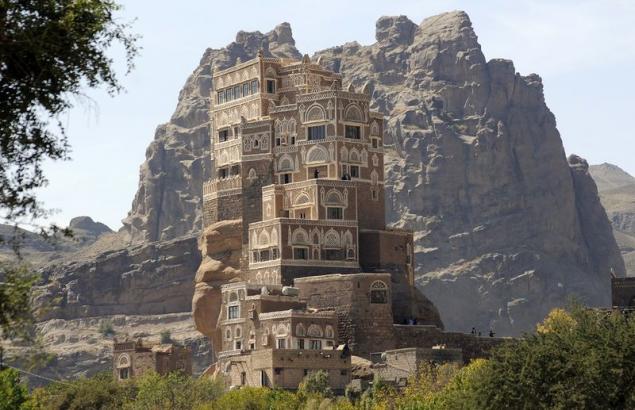 2. Today in the Palace of the Imam is a museum, and the palace itself is its main exhibit.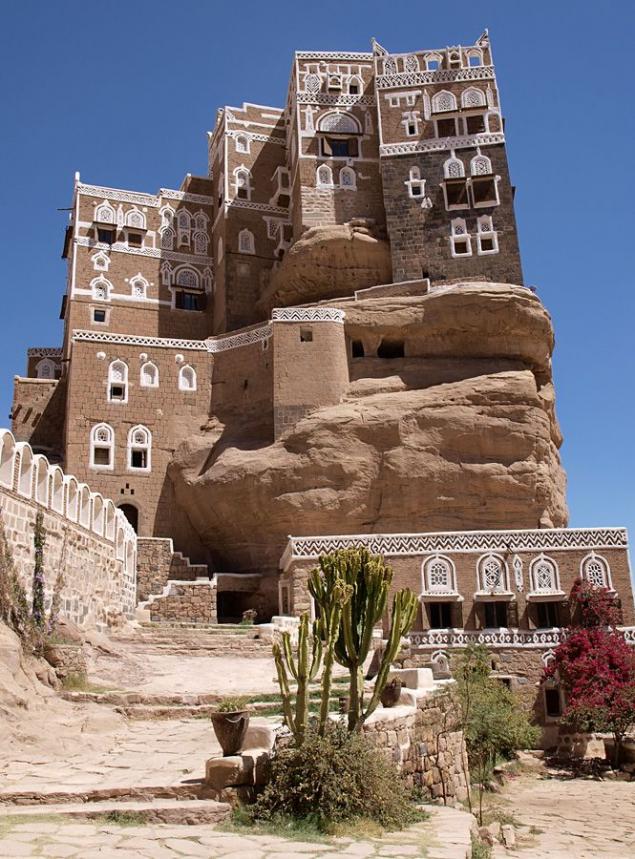 3. palace walls are made of baked mud bricks and window openings ornament made of white plaster. Such plaster window frames in the style of "Tahrim" nowadays preserved only in Yemen.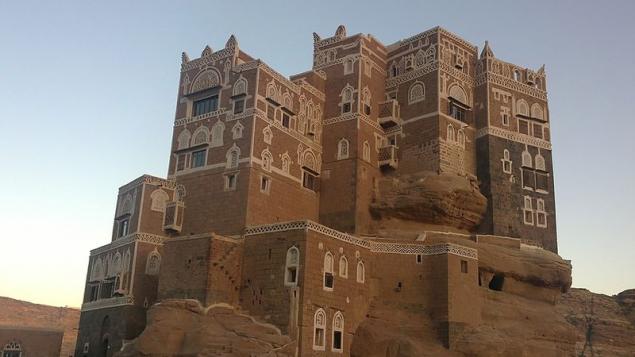 4. The architectural style of the Palace of the Imam in exactly the same style homes standing in the old part of Sana'a. Archaeologists claim that these houses were built in ancient Babylon.