Of course, the Japanese in terms of architecture have their own tastes and criteria. A good example of this specificity can be called unique, incredibly narrow house, which is the basis of the vertical concept.
The Japanese company «Apollo Architects» has designed and built a unique housing for young families of two people. See how the Japanese know how to save floor space. Such projects can not but arouse admiration for its simplicity and minimalism.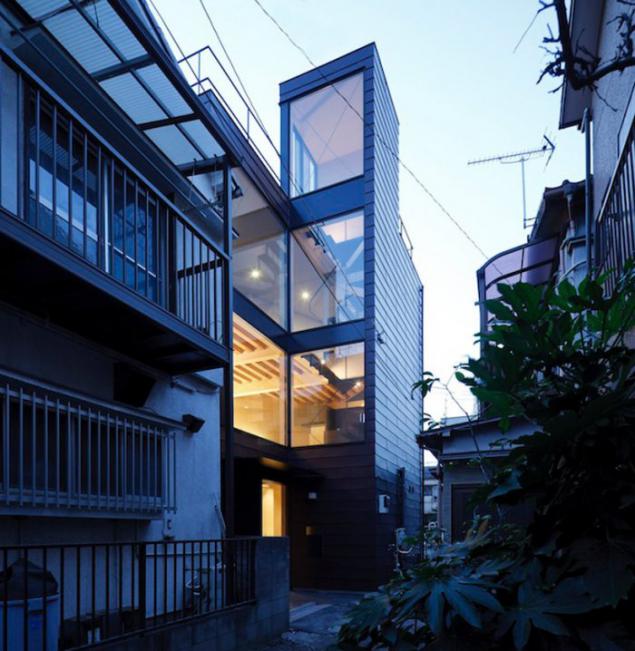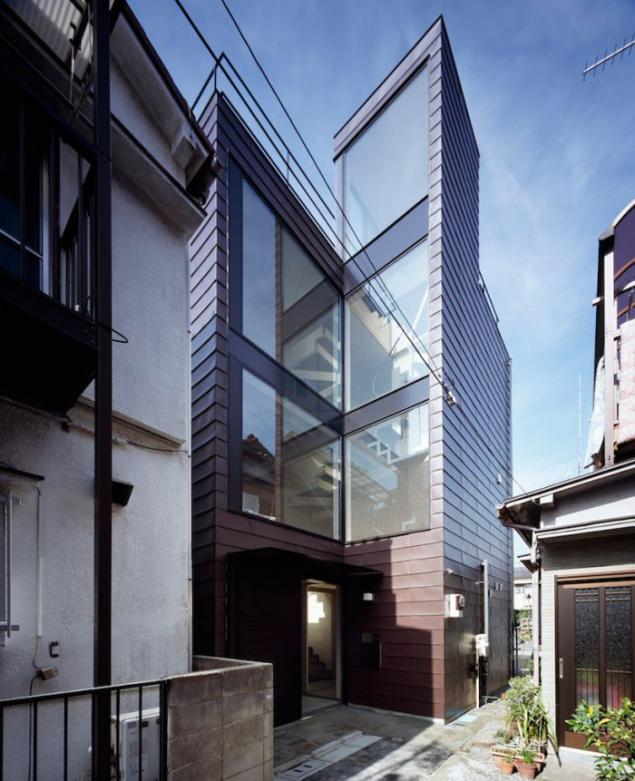 Inside the house it was used a lot of wood, but the facade had to sheathe galvanized brown house to fit neatly into the overall ensemble.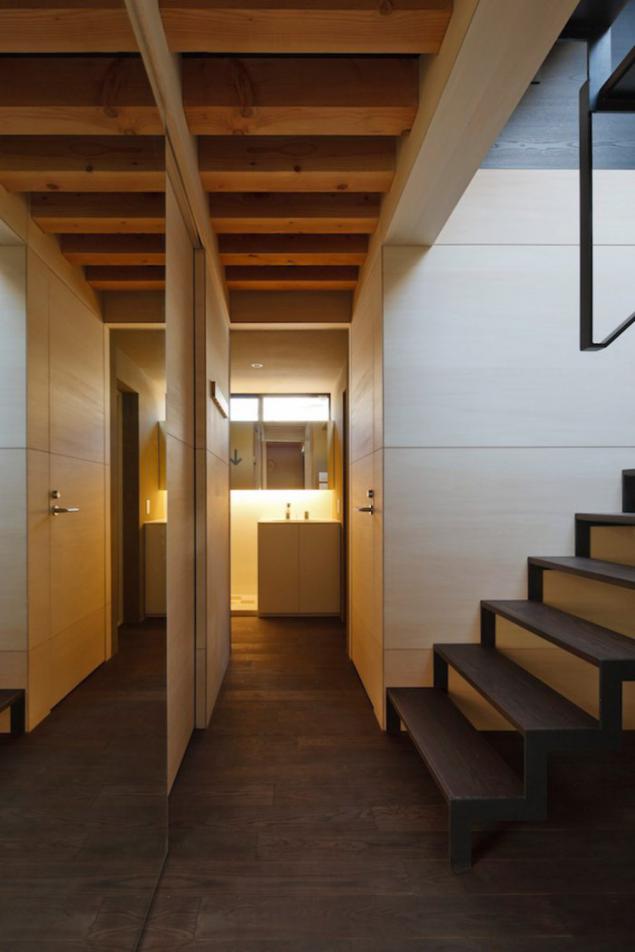 The first floor includes a living room and a bathroom.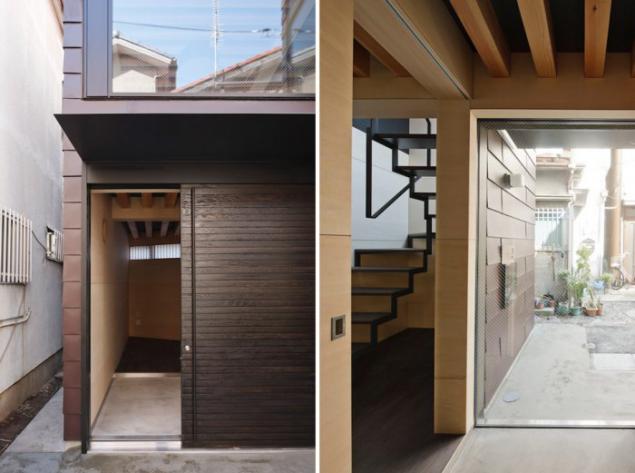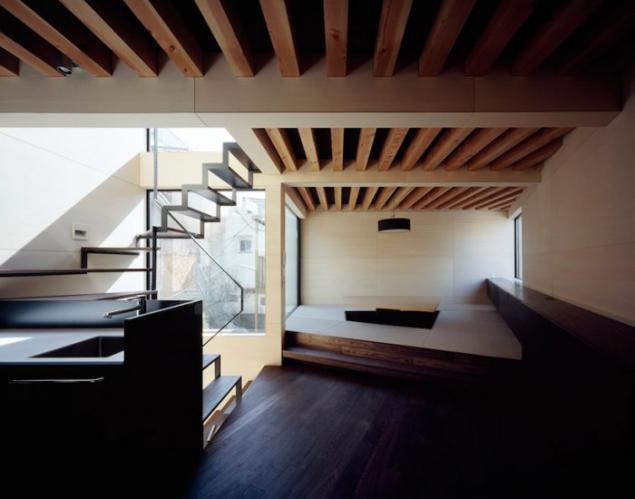 On the first floor kitchen and dining room, separated by a contrasting color features.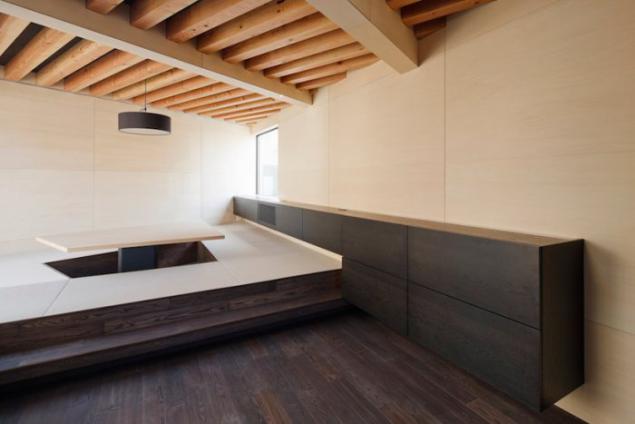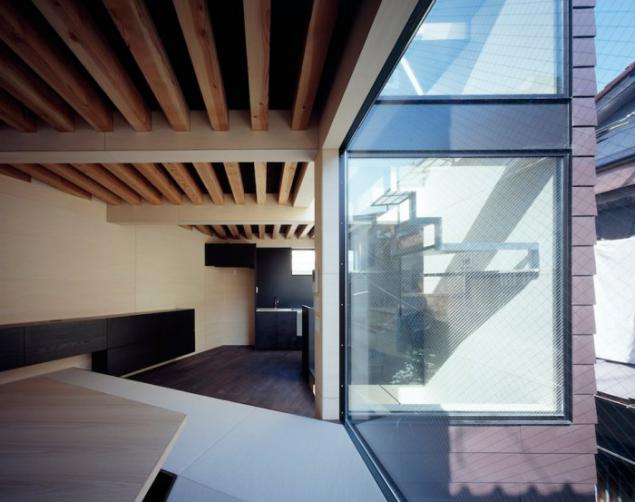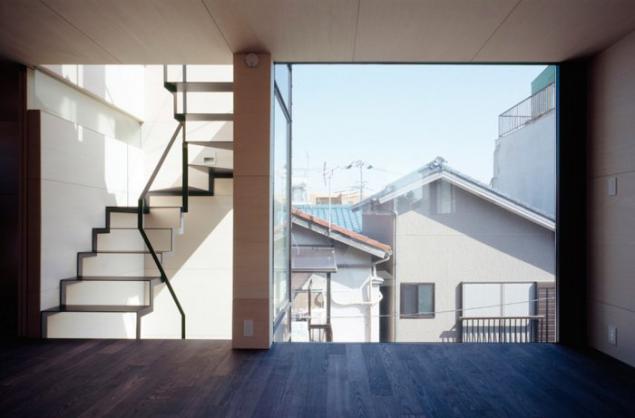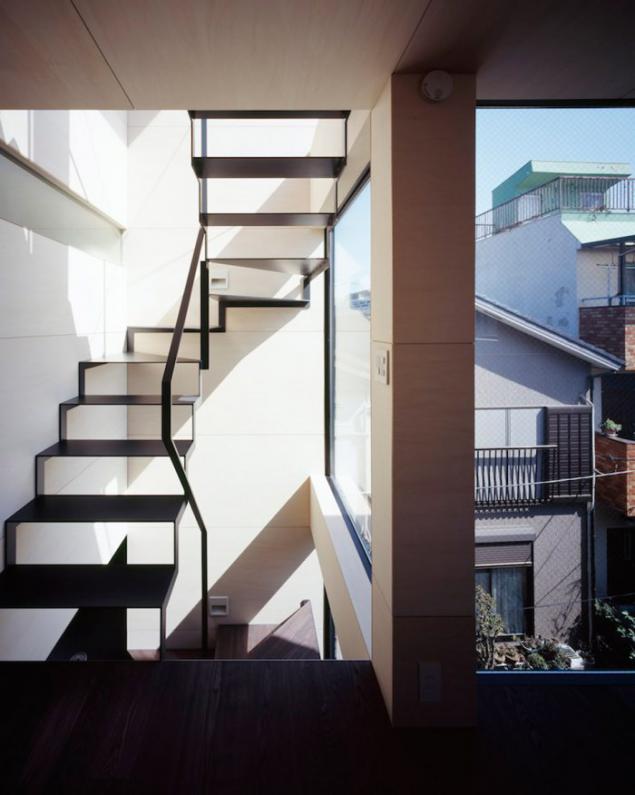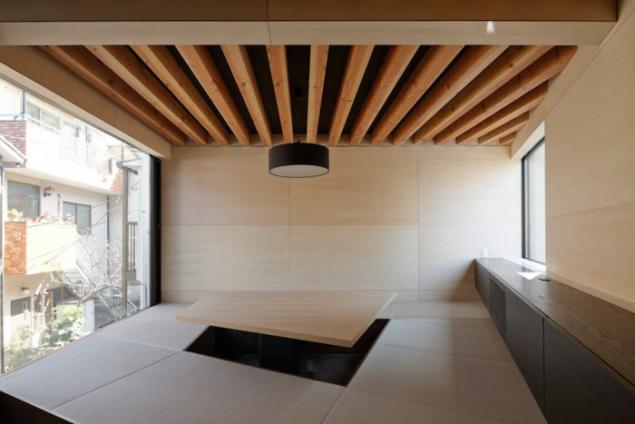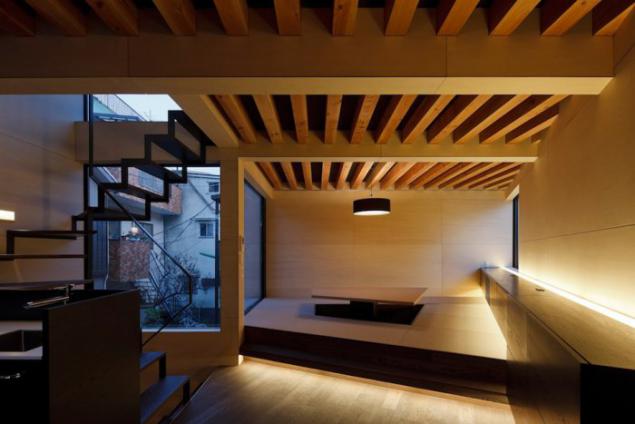 The third floor has a bedroom and a direct staircase leading to the terrace.