One blogger visited in the city center and saw a strange phenomenon, which hastens to tell.
Read more in the continuation of the post.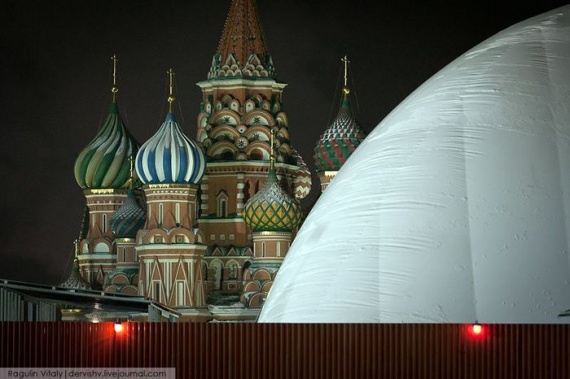 Vitaliy writes about what is happening there:
The reconstruction of the mausoleum of Lenin, on the reconstruction of the mausoleum will be hidden special inflatable dome, which will provide zero temperature on the construction site.
Necessary repairs due to the fact that under the influence of the environment due to subsidence is "serious deformations" of the building, facing the monument suffers. During repair specialists will eliminate roll foundation and waterproofing violation, which leads to flaking stone, ruined walls and supporting structures.
2. The representative of the FSO said that before the opening of the building in May Mausoleum allowed access only to builders, restorers, designers and engineers "mausoleum group».
Individuals and delegations to let the building will not be "for reasons of technical security" and "ethical norms».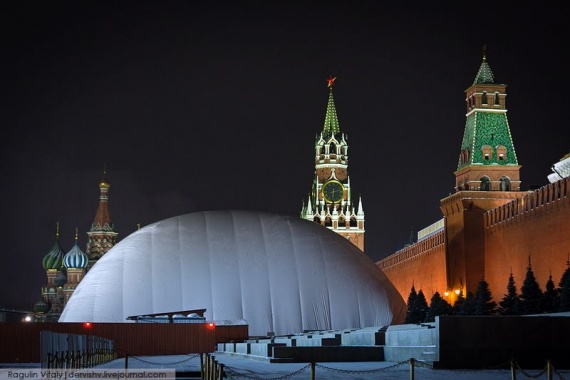 3. Experts Laboratory of Biomedical structures will also conduct routine work to maintain a necessary condition of the remains of Lenin.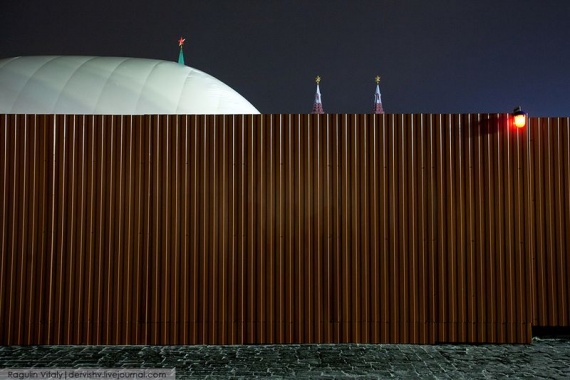 4. According to scientists, the current state of embalmed body of Lenin "more than satisfactory».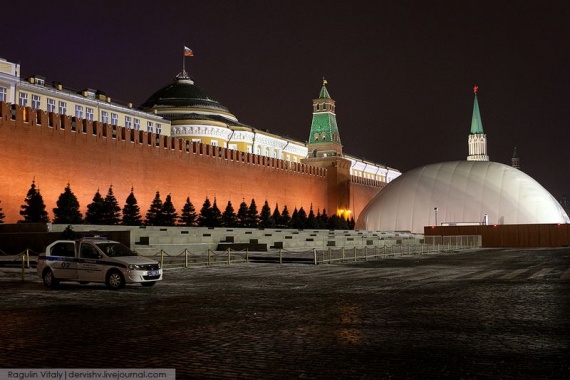 5. It's time to bury his grandfather, because it was his will - to be buried next to his mother.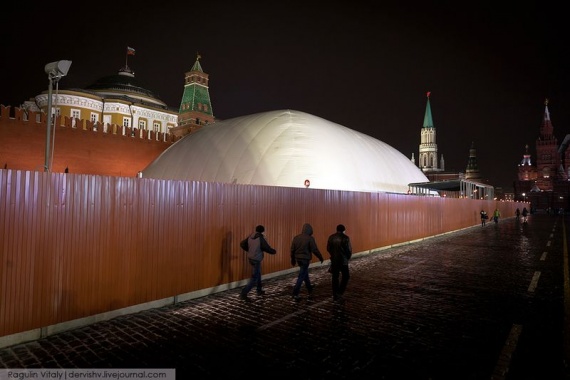 Let's speculate on whether to bury the corpse of Lenin, or leave it as it is, because it is the symbol of the Red Square?
Source: dervishv.livejournal.com -