At the top of Mount Elbrus two helicopters crashed, the government decided to pull them out.
The task was almost impossible, because Appliances refused to work at such a height, and the experts were not.
It took Vladimir Horev, a test pilot enterprise "Rostvertol».
Was carried out a unique operation, during which it was established just seven world records!
Details under the cut.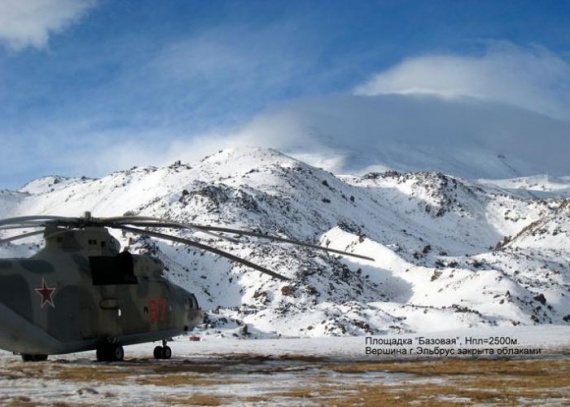 ... A military helicopter Mi-8 fell on the northern slope of Mount Elbrus July 27, 2010 as a result of the so-called air hooliganism. The pilots decided to work out how to plant rotary-wing aircraft in the mountains at the maximum altitude without getting to this command authorization, without proper preparation. Fortunately, there were no casualties, but the car and left lying on its side, with the tail boom broken off, at an altitude of 4820 meters above sea level.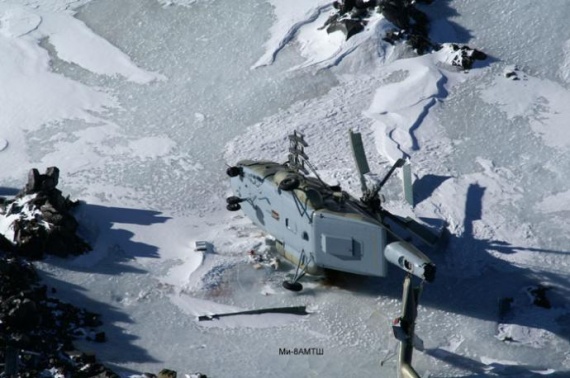 It so happened that the helicopter was lying not far from the tourist trails on which to climb Elbrus foreign climbers. Germans, French, Austrians gladly photographed against a background of falling car with red stars on board. The question immediately acquired political overtones. The decision to evacuate the helicopter was taken at the level of the government, which was clothed in the form of orders Air Force Commander.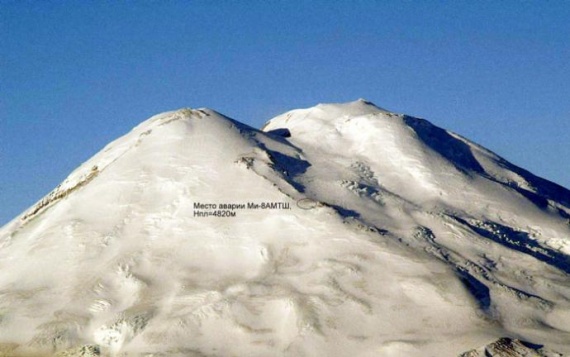 In our Air Force pilots are fine. But pull on the external sling load juggernaut with nearly five thousand mark (it is close to the limit of height for helicopters) for them too complicated. Therefore, the military asked for help to the plant "Rostvertol". To carry out this operation have been charged with test pilot, retired colonel Vladimir Horev.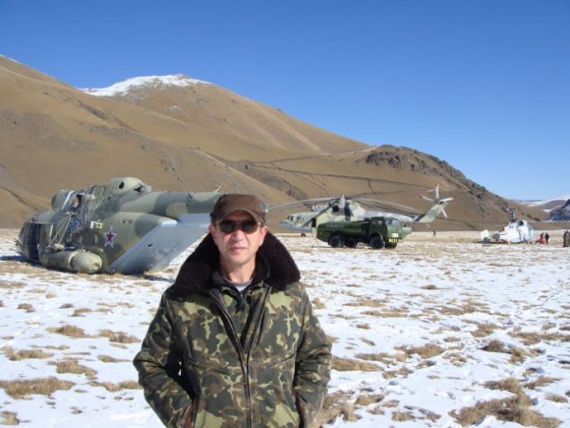 Like many pilots, the love of the sky at the Horev childhood. In Syzran Military Aviation School he enrolled during conscript army. Fly he studied at the "Mil" machines - "Baby" Mi-2 and Mi-8 universal. The "eight" Horev fell in love immediately. This helicopter is considered one of the most successful in the global aviation industry. Layout, capacity, flight characteristics make it a multi-purpose: it is a combat and transport vehicle that can operate reliably in high mountains and in the hot desert.
In his "eight" Horev flew in the Carpathian Military District, was twice sent to Afghanistan. They had landed troops, evacuate the wounded, fly at night on the "free hunt". Double Vladimir Horev pulled out from under the nose of "spirits" of our crews hit by a car. In memory of Afghanistan left the Order of the Red Banner and the Order of the Red Star, two, and even friendship with the rescued pilots: they call up every year in the memorable dates.