Siam said one of the largest and most beautiful holidays of the outgoing year.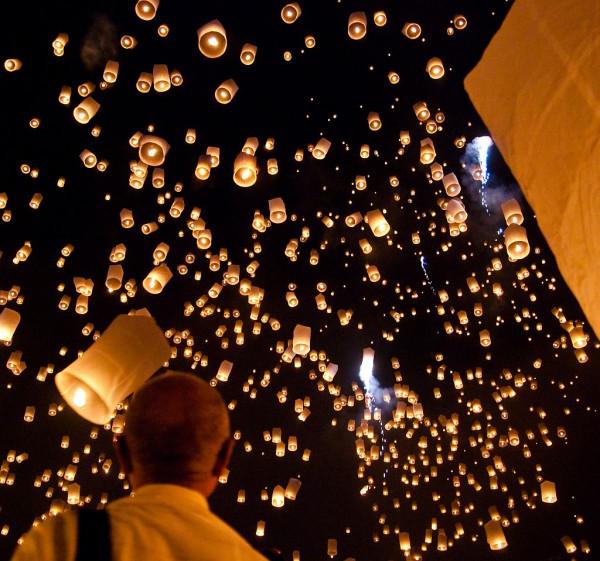 Every twelfth full moon of Thailand is filled with whole myriad of lights. And the lights are filled not only water, but also heaven. This is the day of Thanksgiving Mother Water. Thais is lowered into the water in the evening krathongs - boats of various sizes, in the middle of which is lit candle.
The tradition of Loi Kratong (Loy Kratong) originates from the Middle Ages, it was then the wife of King cast made from banana leaves and stems of bamboo boat, a large cup, which is lined inside sliced ​​fruit. Tradition successfully is still alive. In addition, the mostly young couples run into the sky lanterns from the parchment. We are called Chinese lanterns, although this is not entirely true.
The celebration was attended even the current King of Thailand - Bhumibol Adulyadej. However, while staying in the hospital.