The beginning of the coming year promises to be bright as ever, thanks to the New Year celebrations. But is it all and is limited? Not at all, give yourself and your friends a lot of fun and festive mood can even all year round! Because, if the estimate, it consists entirely of holidays, we just have to keep up to participate in them. For advanced tourists and everyone who loves to have fun, I found many of the most amazing events in the world. Visit any of them - such an event can be a great gift!
And you can start right now! For example, the Loy Krathong festival is particularly attractive as their place of birth - in Sukhothai Historical Park in Thailand, where lie the ruins of the ancient capital of the country. In the light of the last full moon of the year, the Thais let the water banana leaves, giving them to pray and hope for the new year.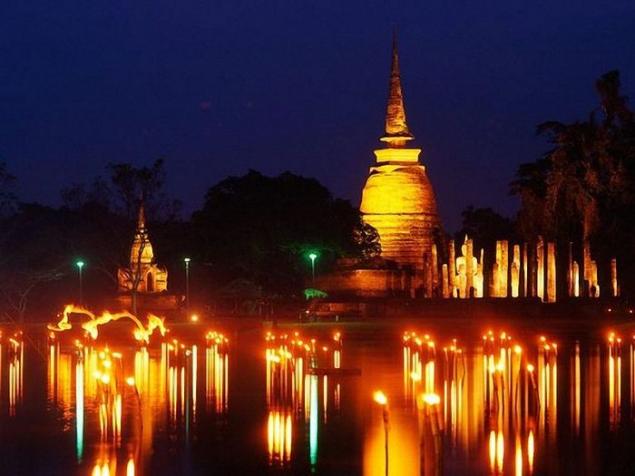 Festival of colors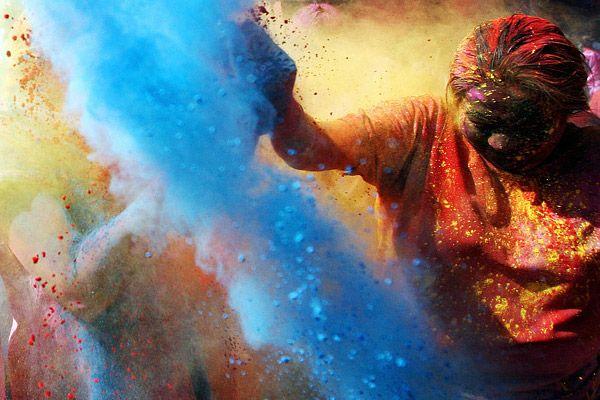 It is conducted at the new moon and lasts 2 days, because according to legend, killed an evil demon Holika, rid the world of evil, and on this day, celebrations are held in each city, they lit bonfires to symbolize the end of winter and the death of evil spirits . In the morning, it starts to get fun - people go out and begin to wash each other with colored colored water and throw each other with bright colored powders.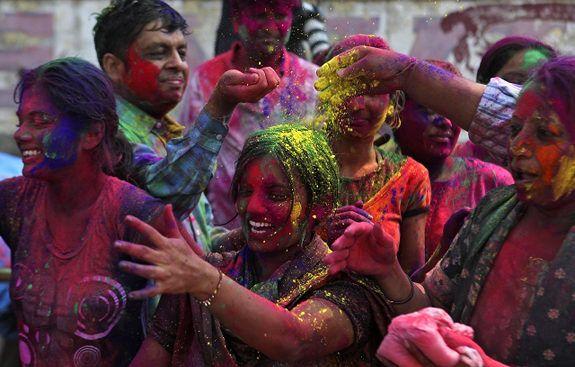 Where is safer for clothes Filipino Panagbenga Flower Festival in the Philippines. Dancer sprays water around him during the festival of colors Panagbenga, which is held every year in February, in the city of Baguio.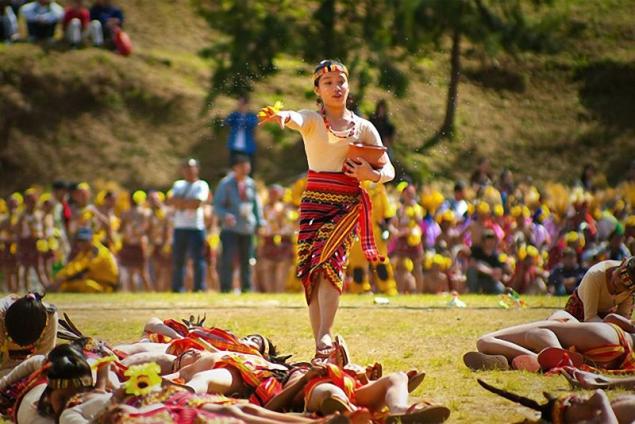 The islanders are generally very intricate kind of people. Take, for example, residents of the Chilean Easter Island, where the festival is held worship their ancestors called
Tapati
They dress up in special costumes and arrange dances. Also between men and between women held competitions in running with a bunch of bananas. During the celebrations, and the Queen is chosen, which, together with the beauty must be hardworking, tell the jury about how much to catch fish and weave cloth.
In Europe, did not lag behind in terms of creativity in organizing incredible events! Sometimes repelled from the same historical reasons
Aphelio holiday in Scotland