This company has incredible experience in marketing. Judge for yourself, the company, the brand is more than a hundred years, not so much afloat, it is the leader in its segment. We will show you the evolution of the advertising company. I think it's interesting.
History has its origins in the distant 1886. During the first year of a drink (and then it was a syrup, invented by pharmacist) was sold in the amount of 9 servings a day. But so have looked first bottle design. A bottle of 1899 year Hutchinson Style.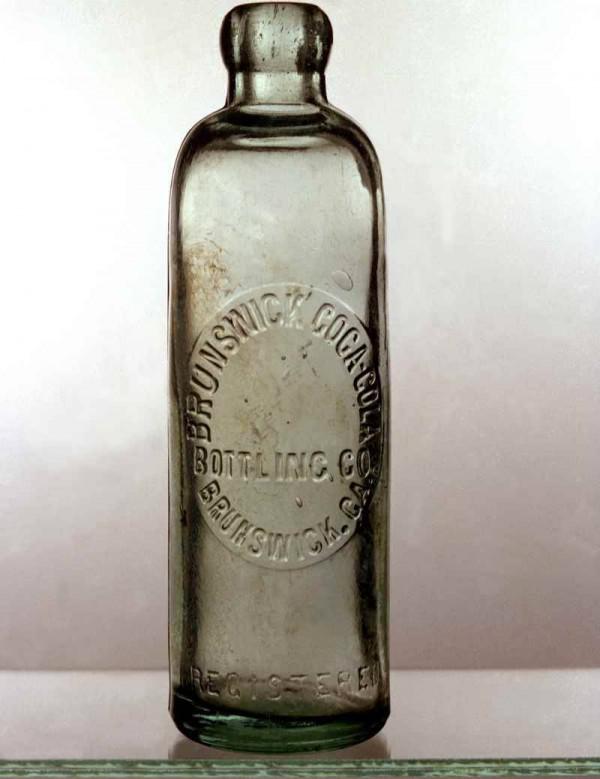 Well, then let's go for years with advertising, which could find. Calendar of 1901.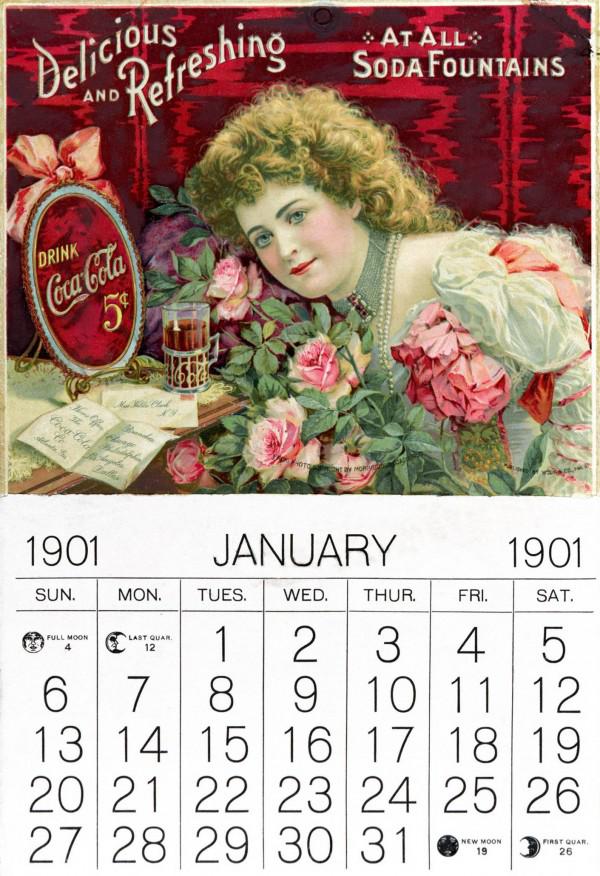 1904 Year.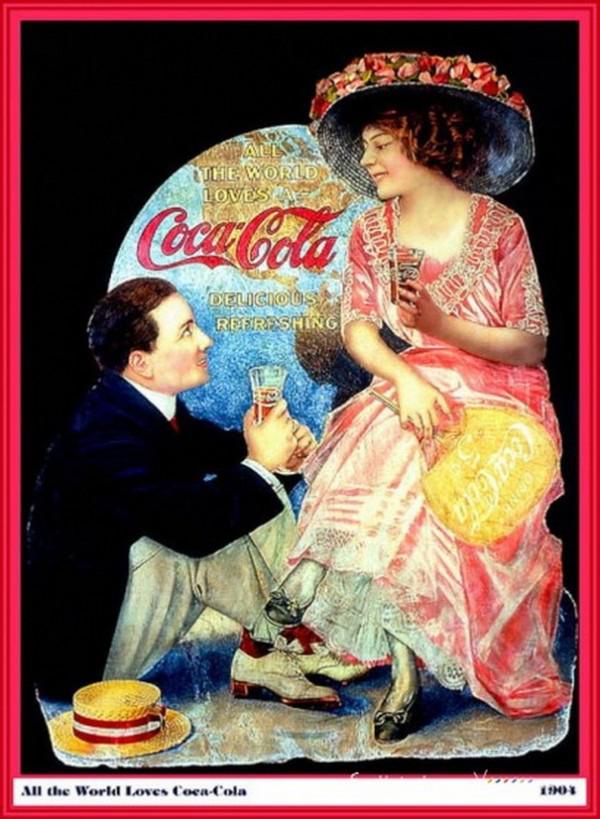 1905 Year.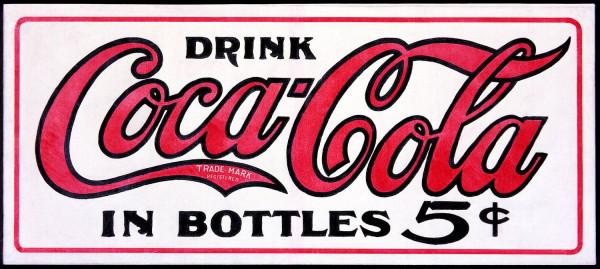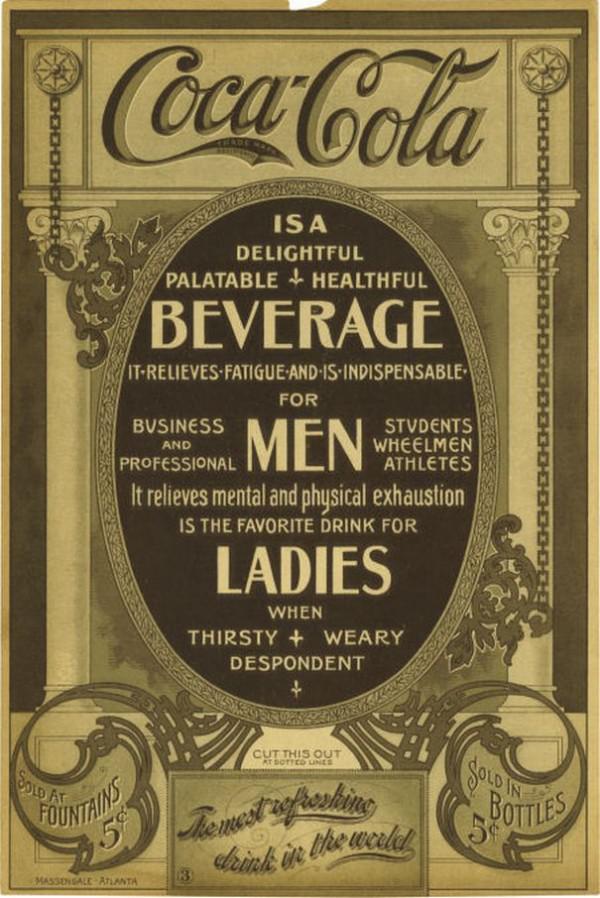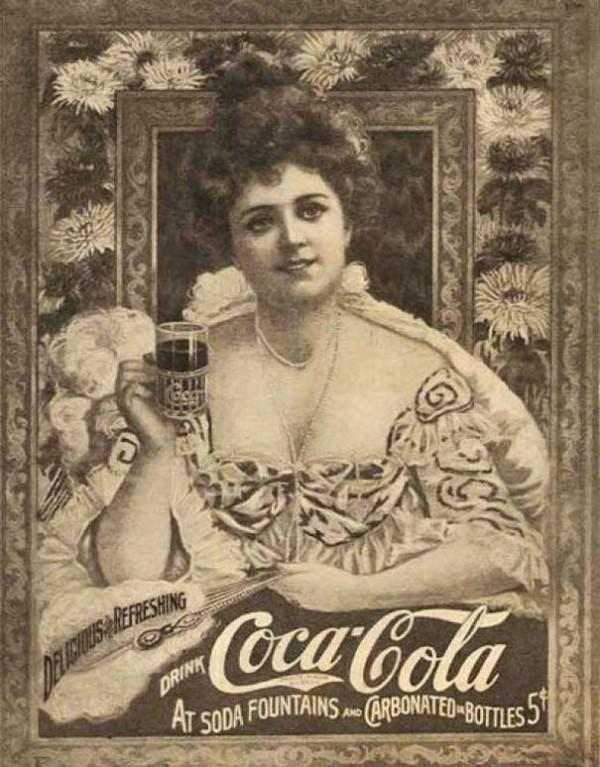 1910 Year.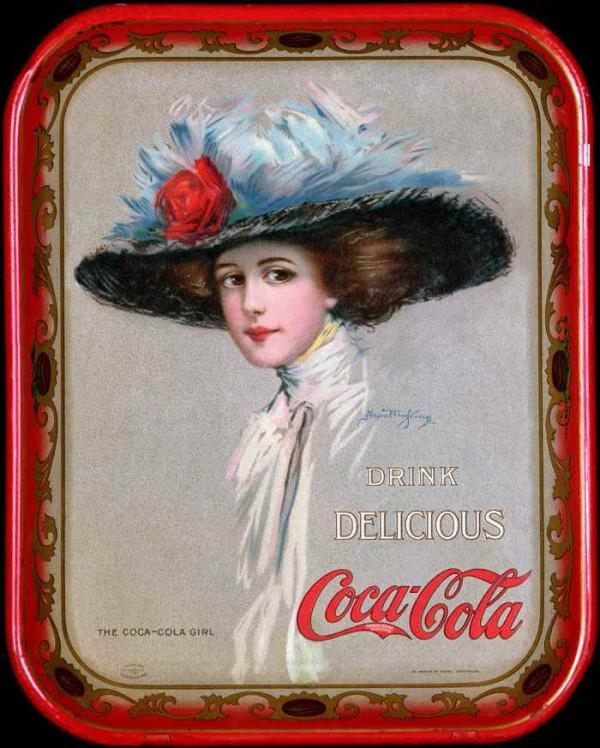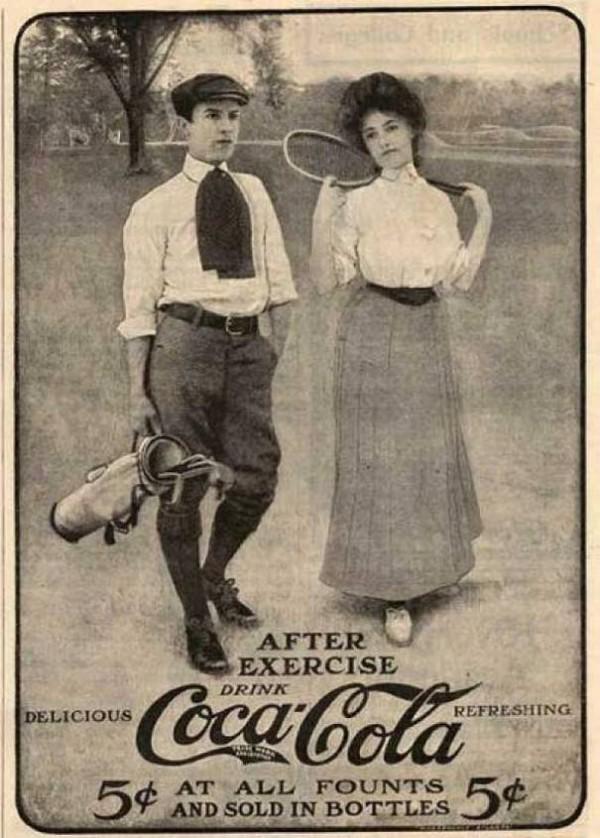 1914-19-ies.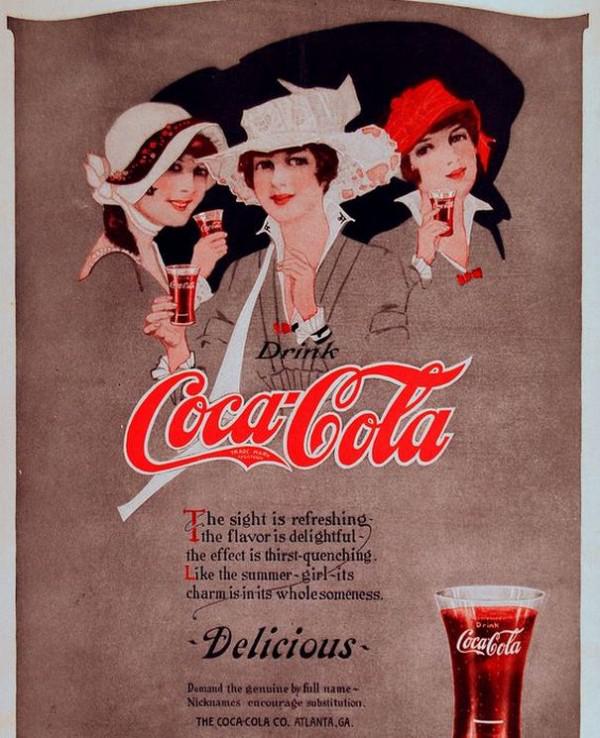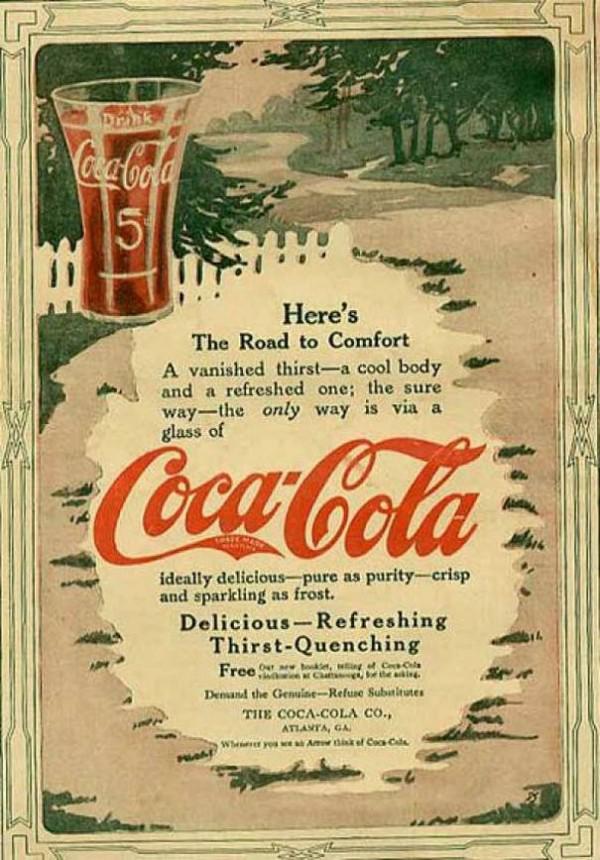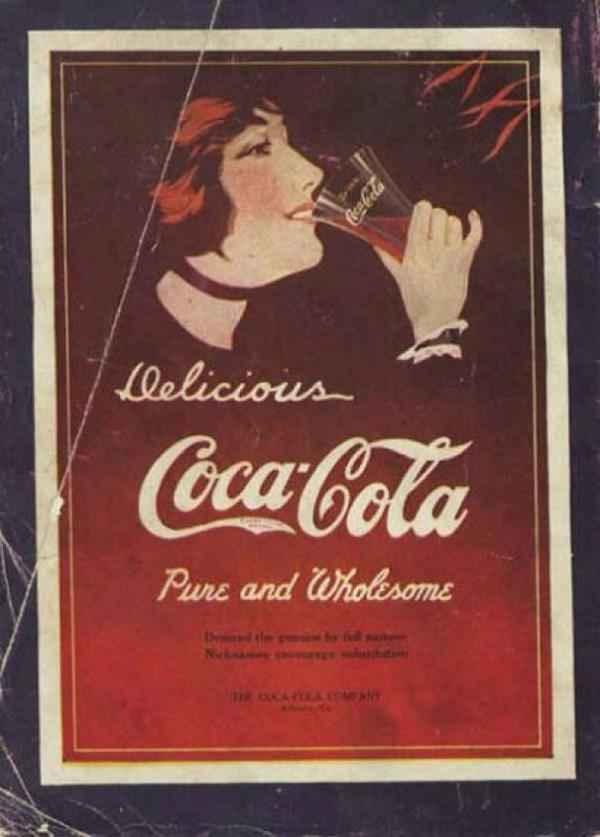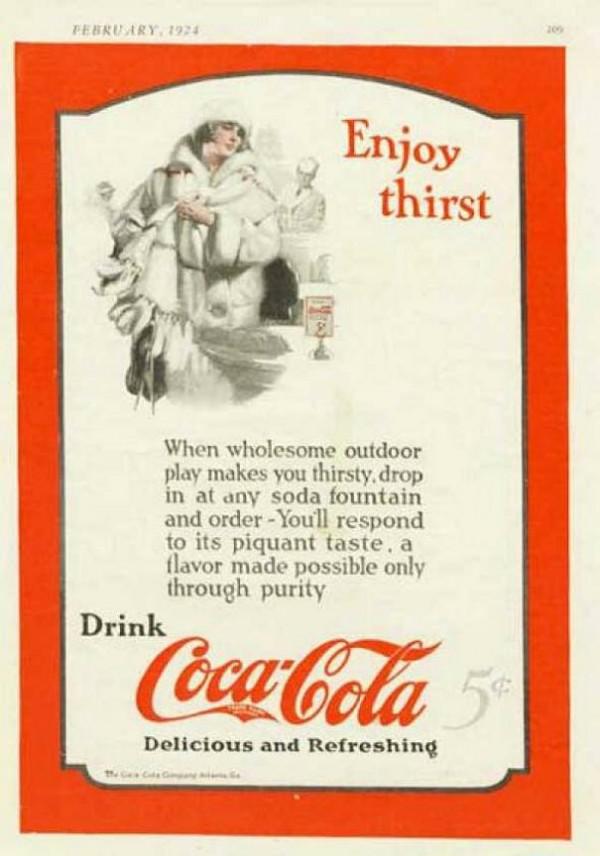 In the 20s of the last century the company has a clear slogan: "freshen up!» (Refresh Yourself!). Under this slogan goes almost all the decade prior to the start of the Great Depression.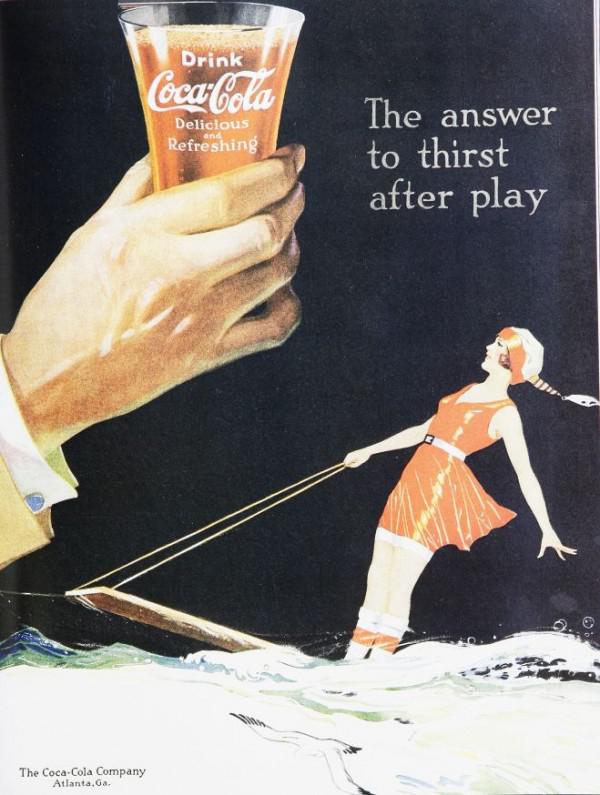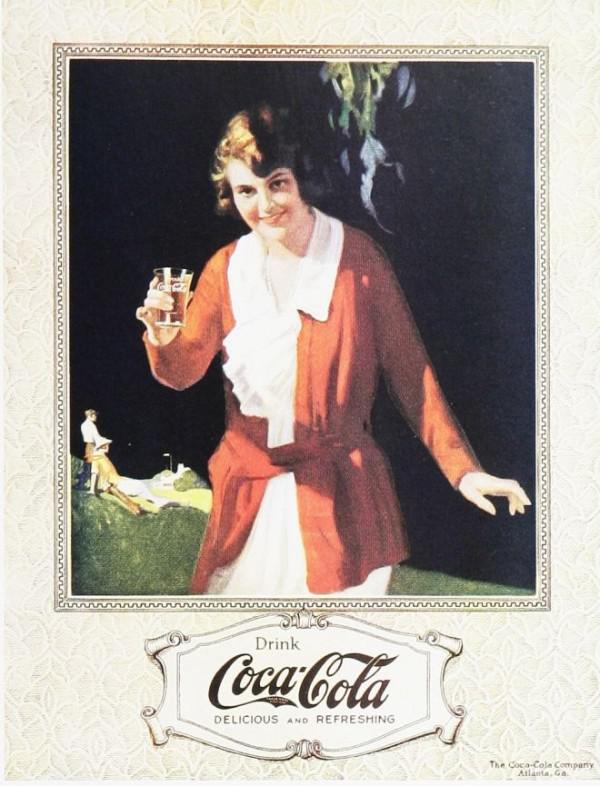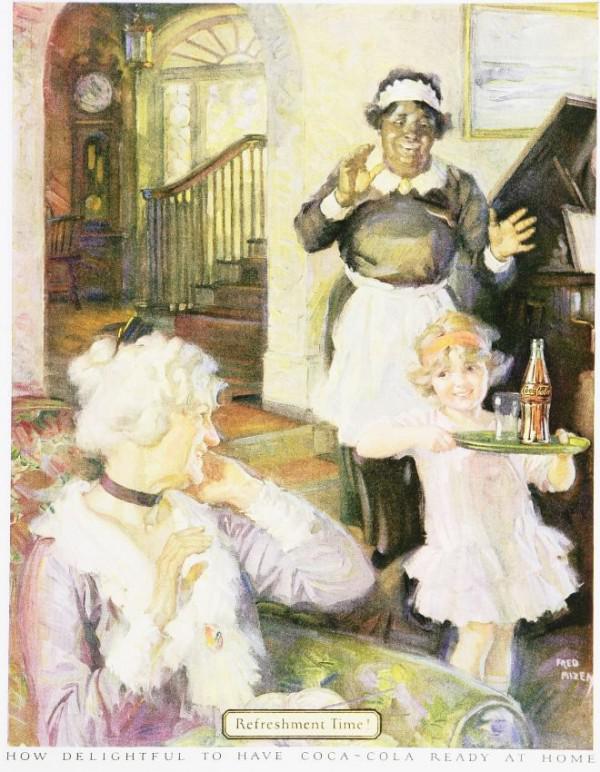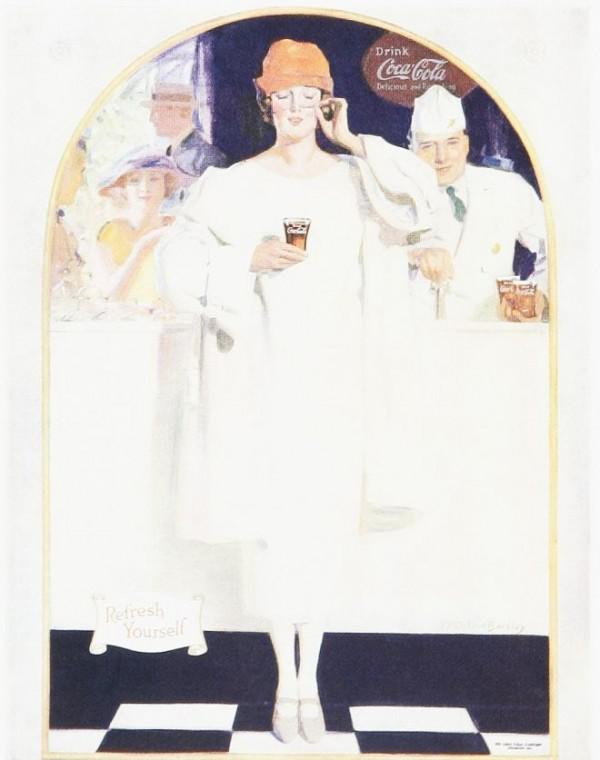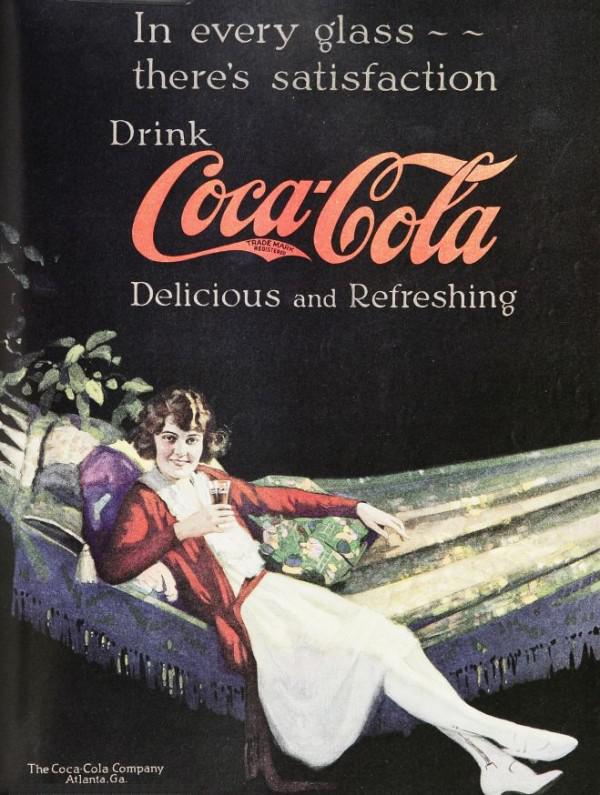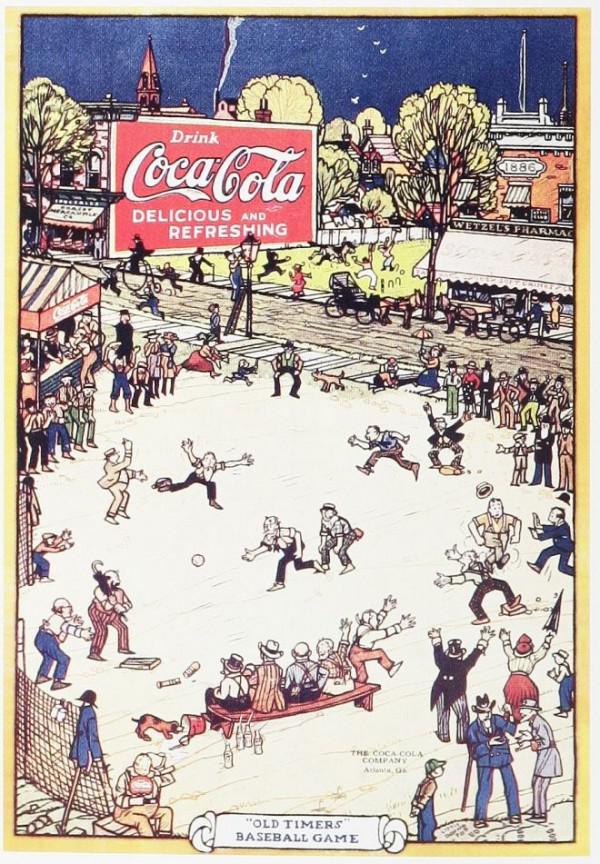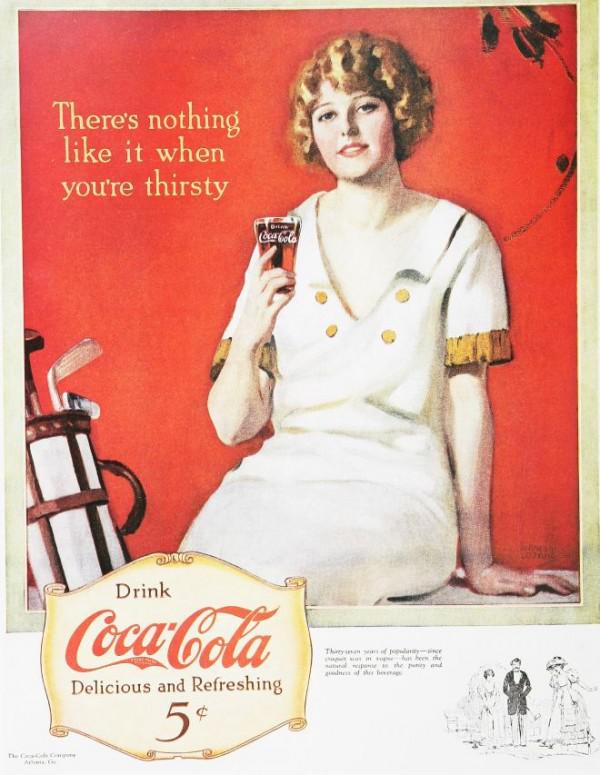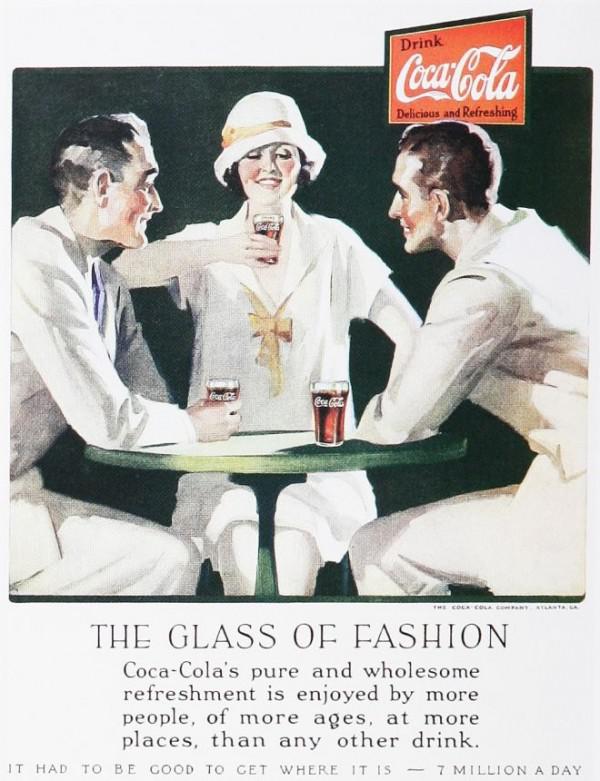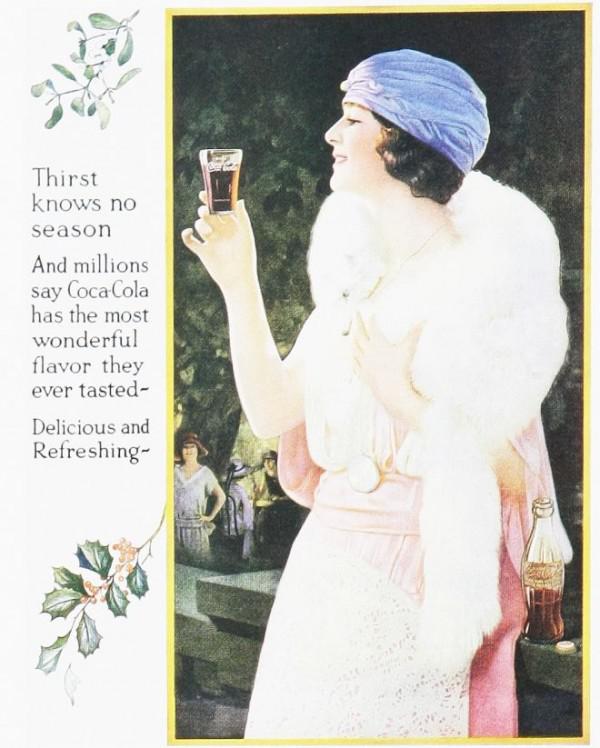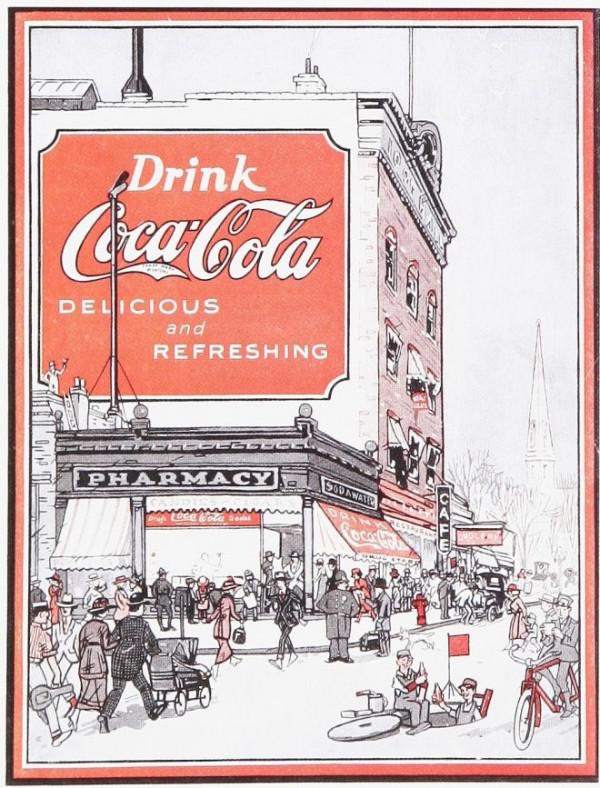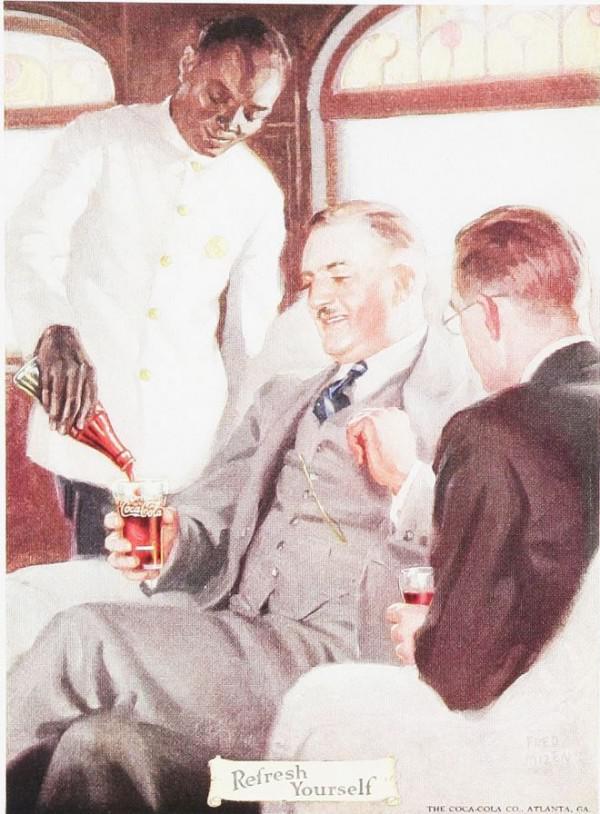 It is logical that in the 30s everyone was not up to the hype. Although after the 37-year advertising campaigns once again resumed. Now, slogans changed like gloves, but all sounded a word like "refresh» (Refresh).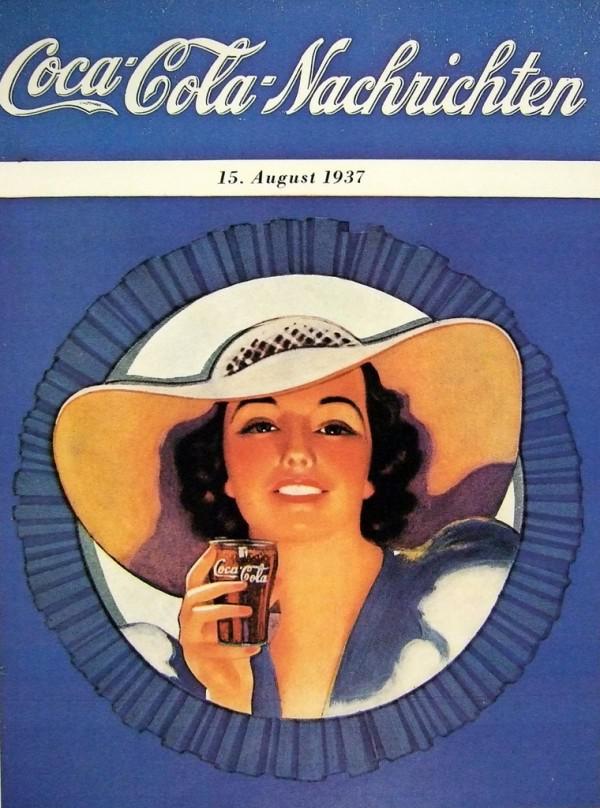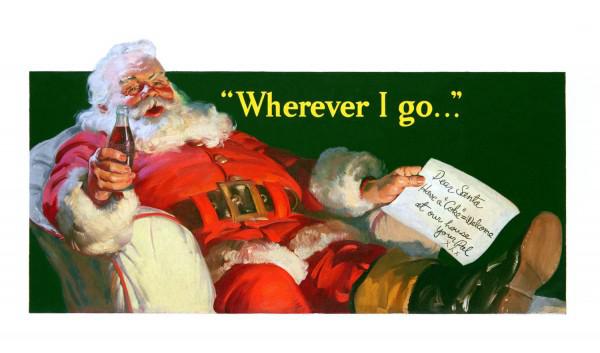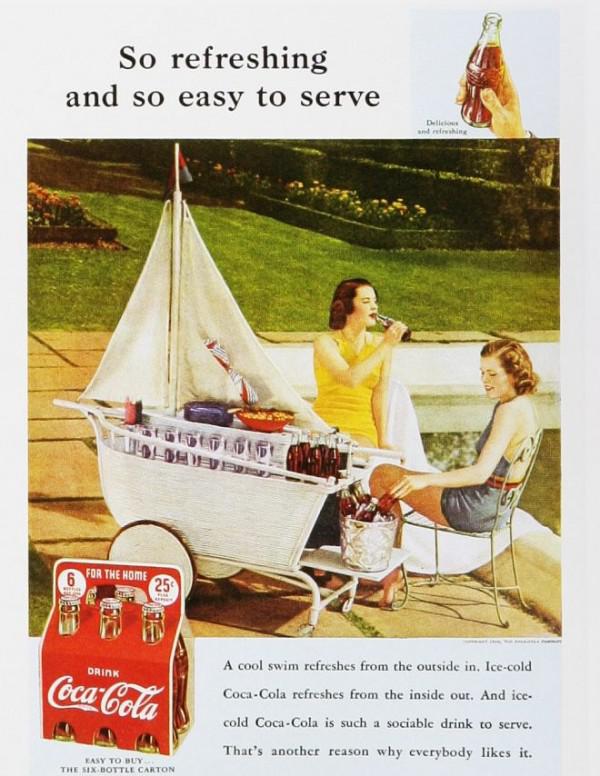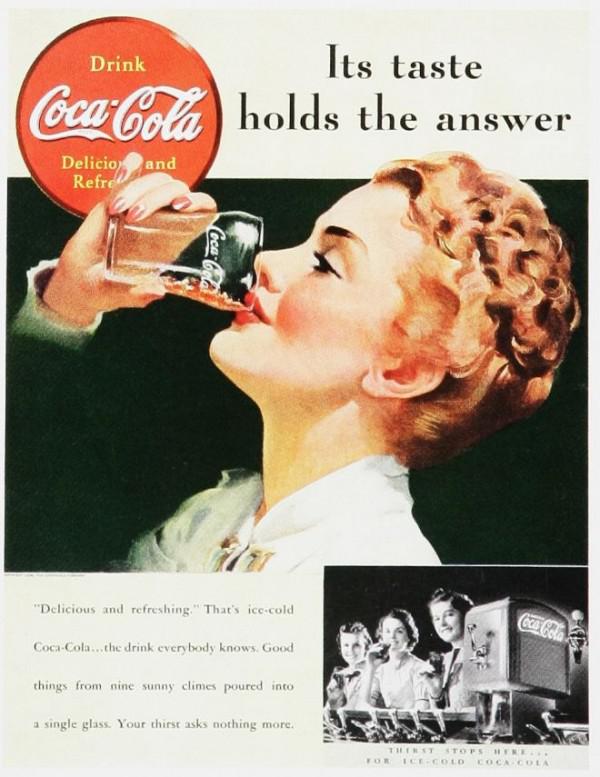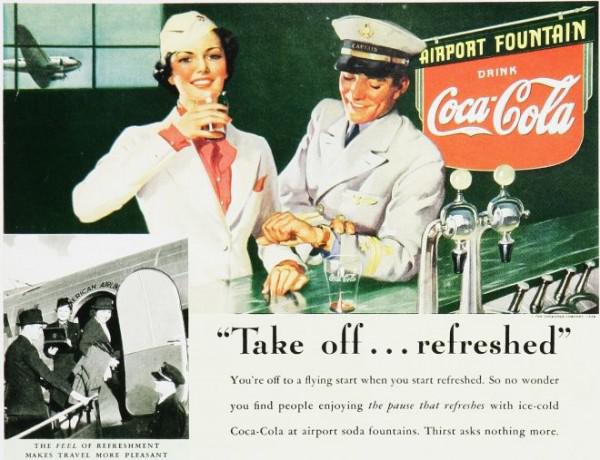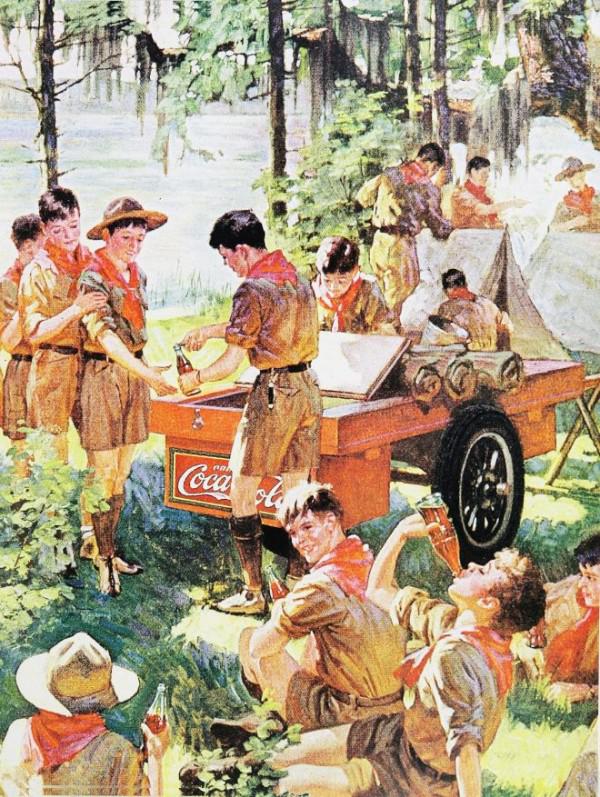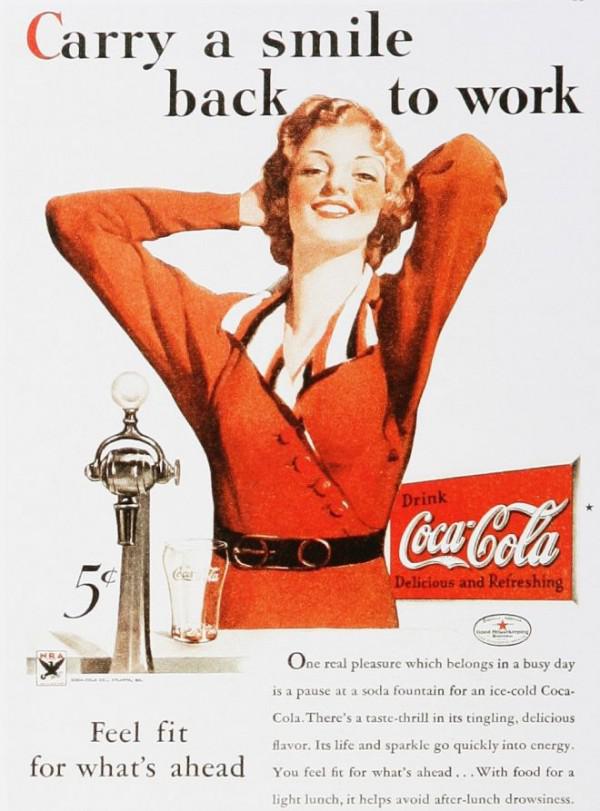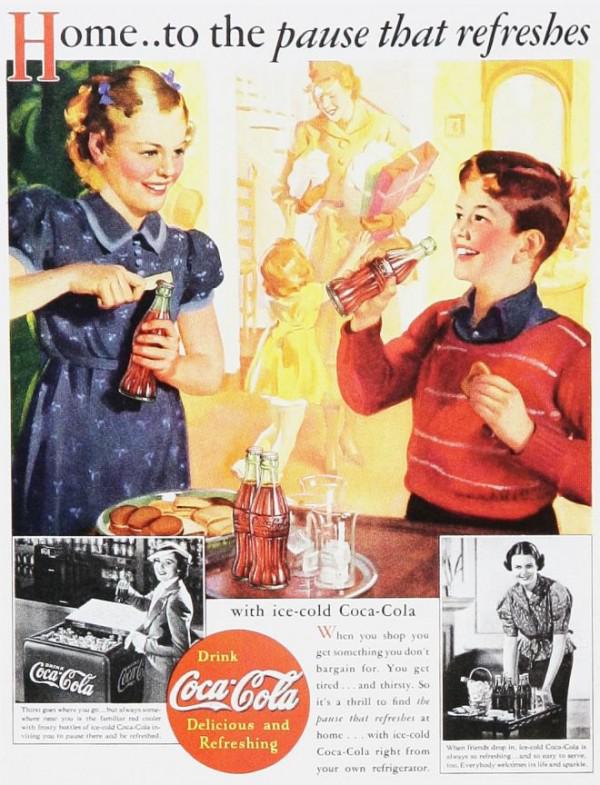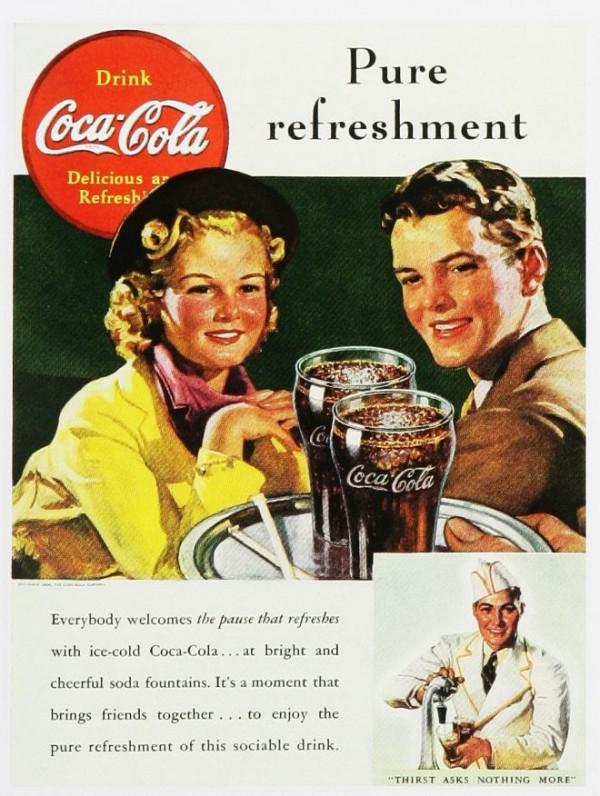 Fortieth year also left its mark - the Second World War. Although the Americans have gone through it easier than the Great Depression. During the war, the company even used war as a means of promotion. Urging Americans to buy American products to win. Which product - easy to guess.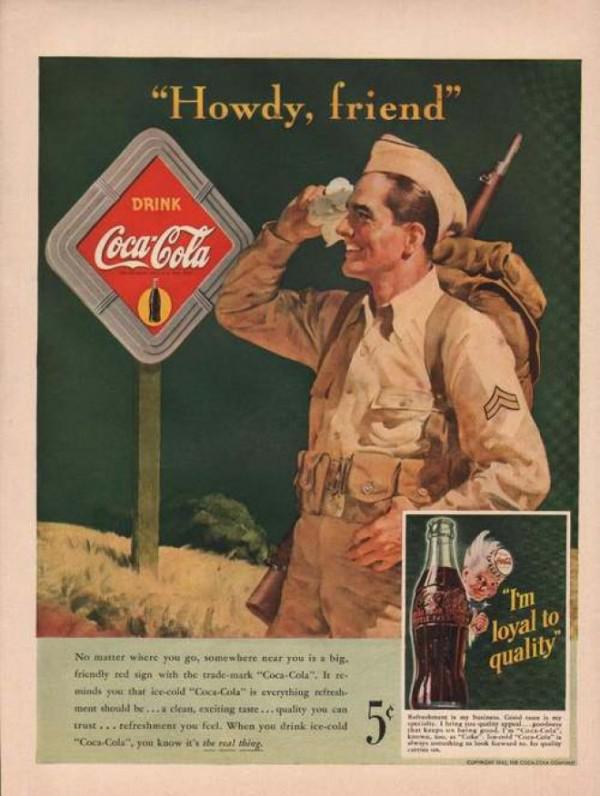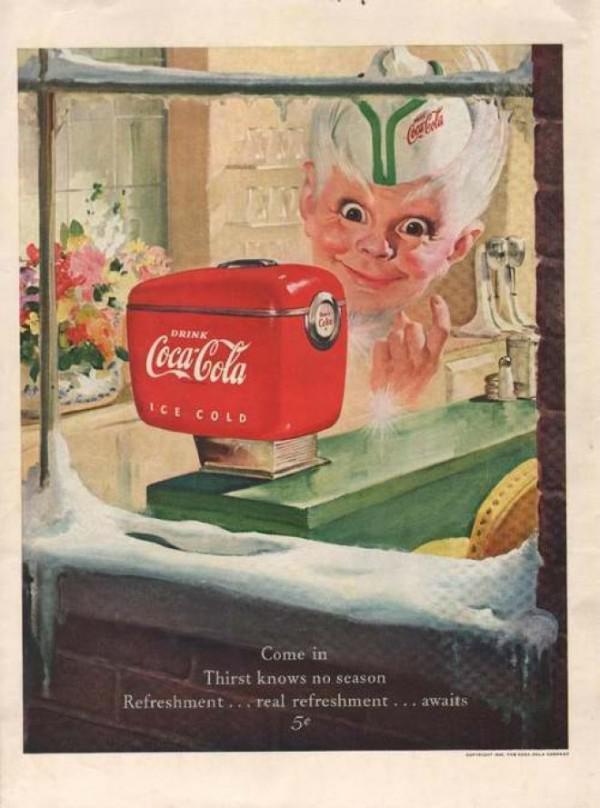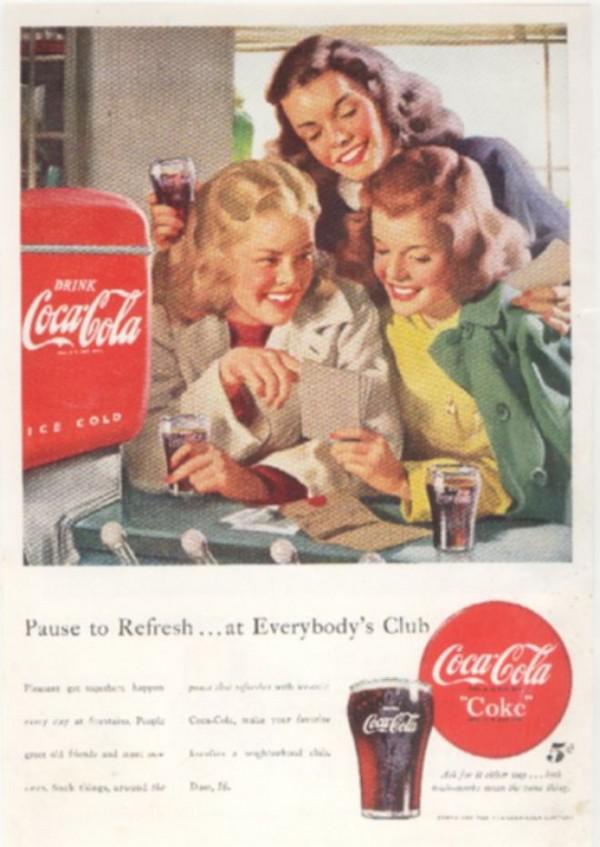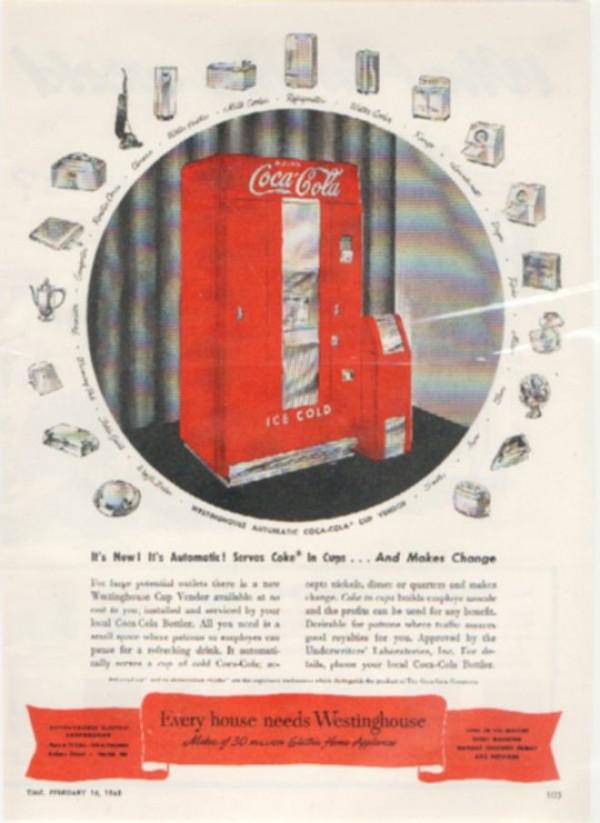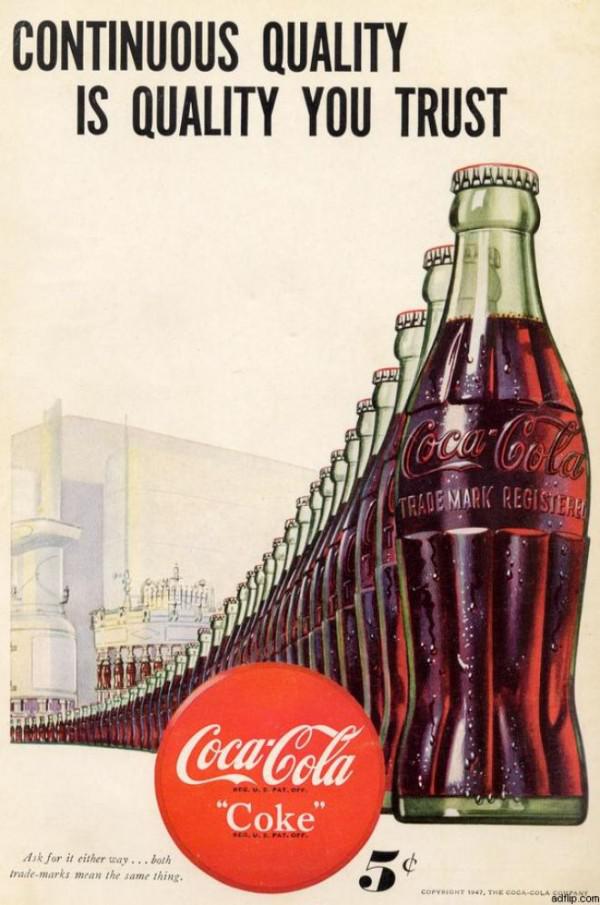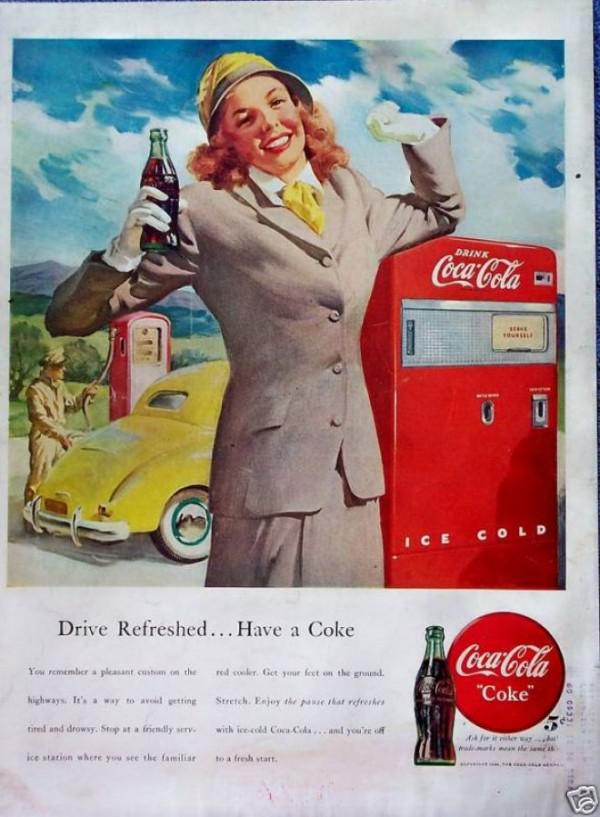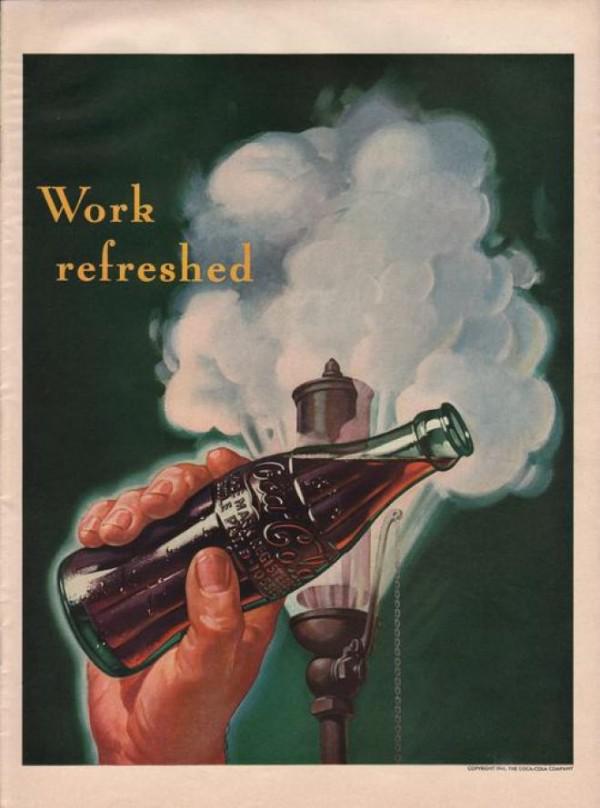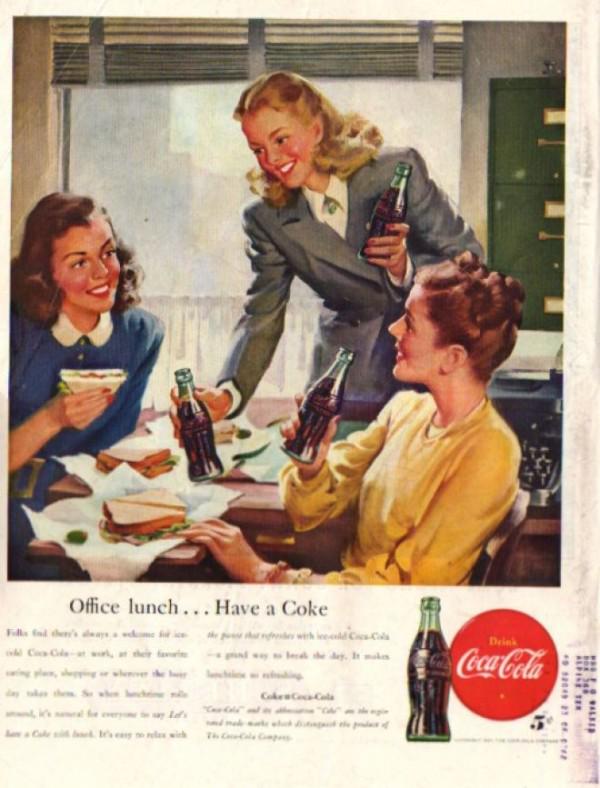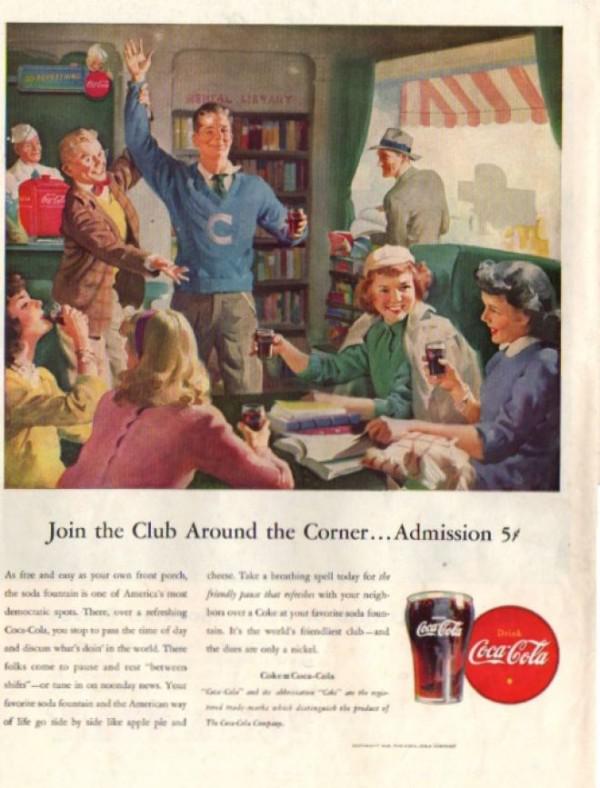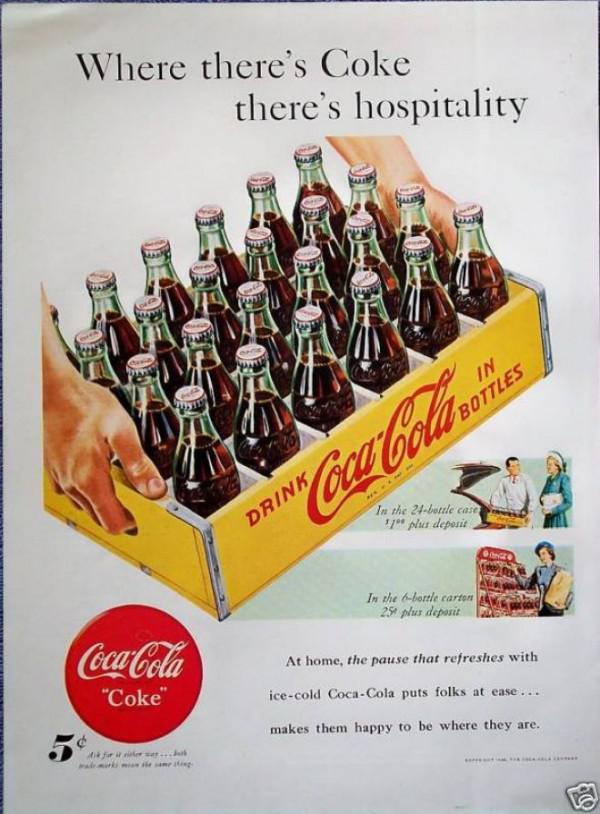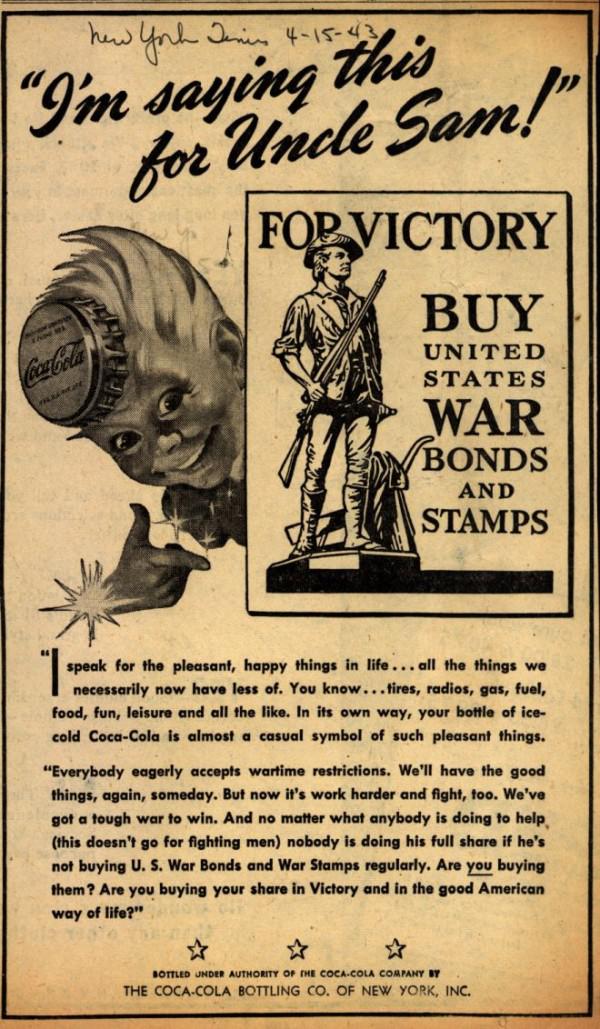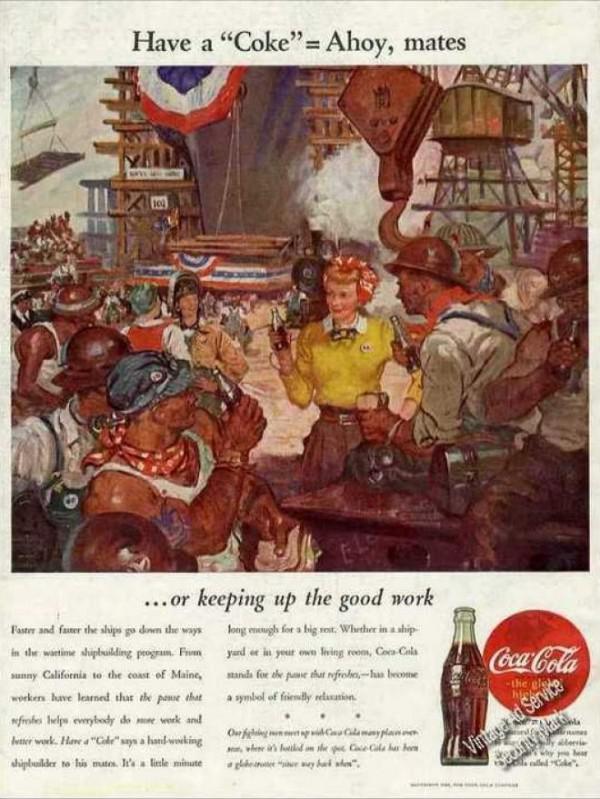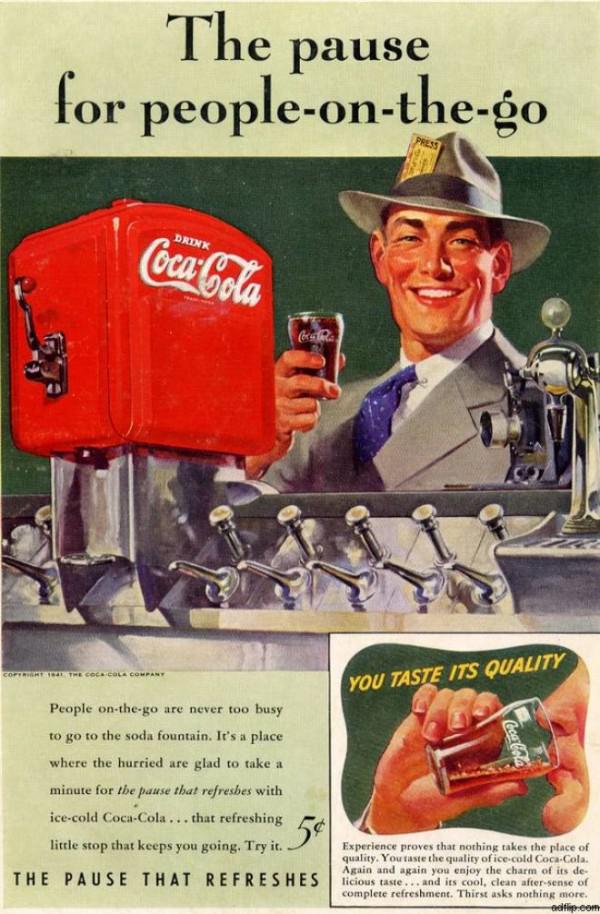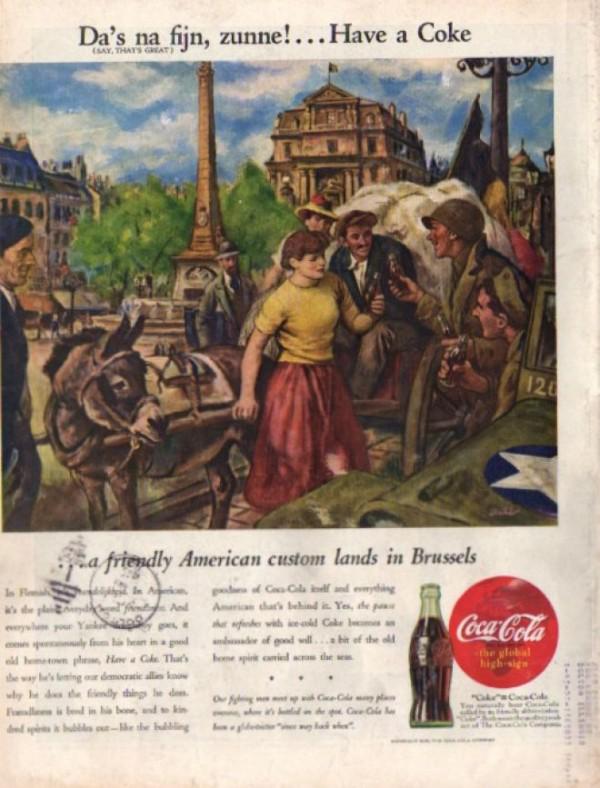 In 50 years of the country's economy began to develop rapidly. No major events in the lives of ordinary Americans happening (war, crisis), so began the emphasis on the simple life of the consumer. Advertising in the familiar environment of the average American.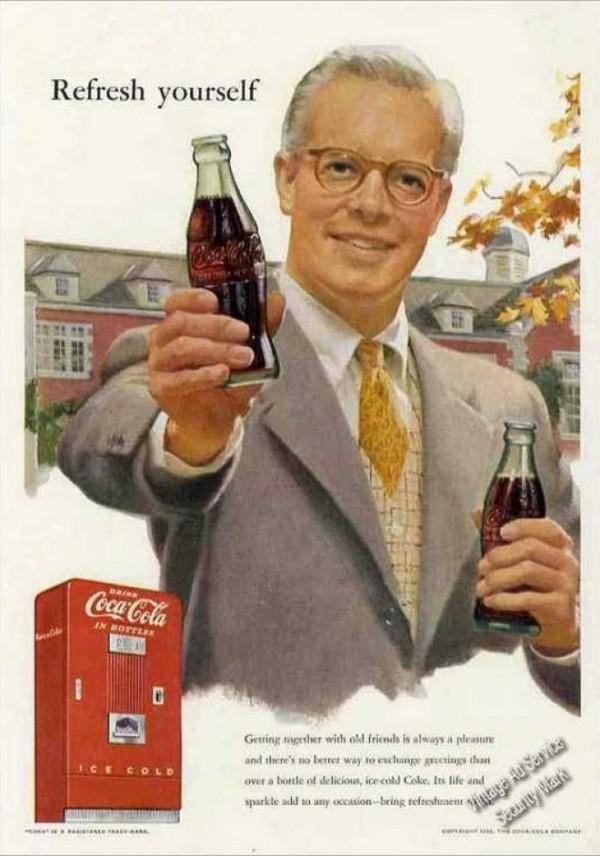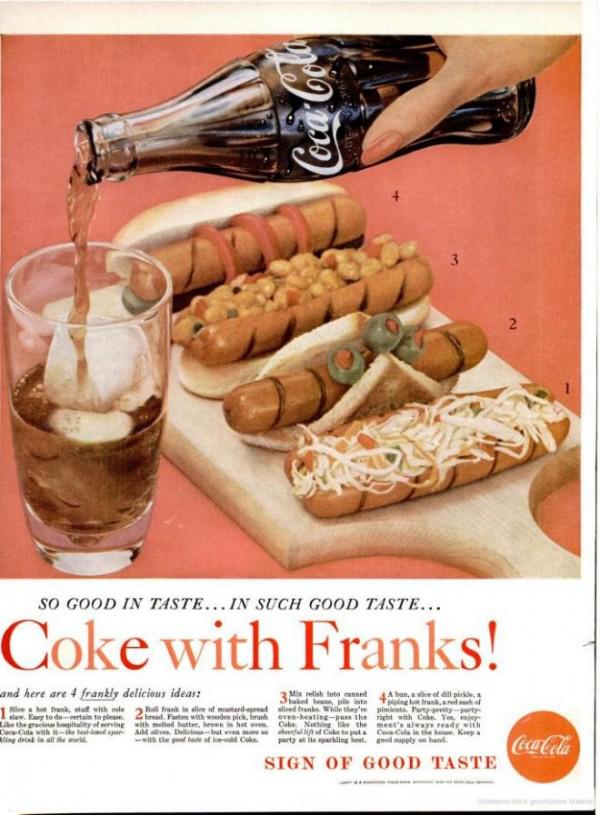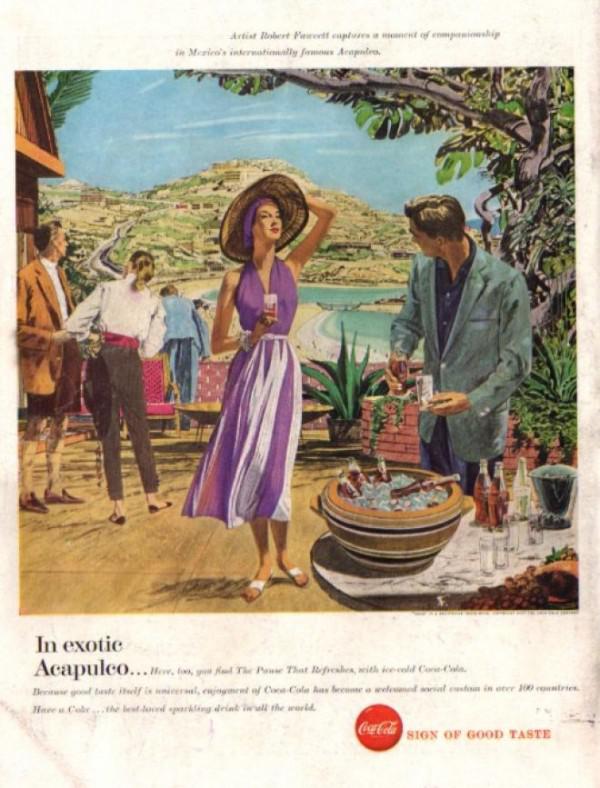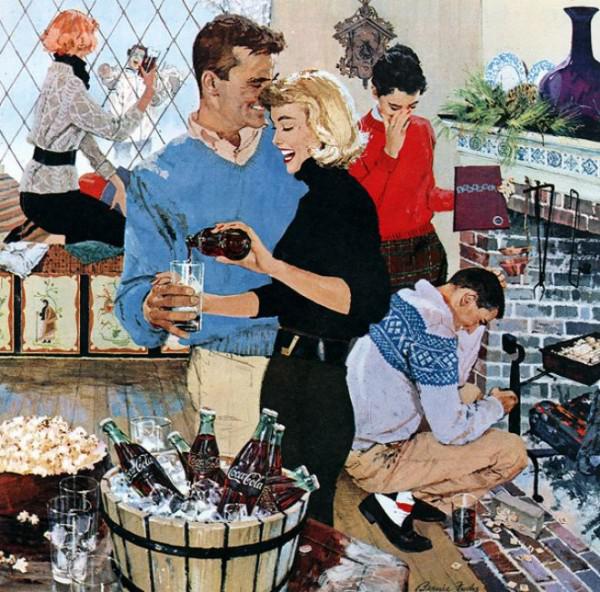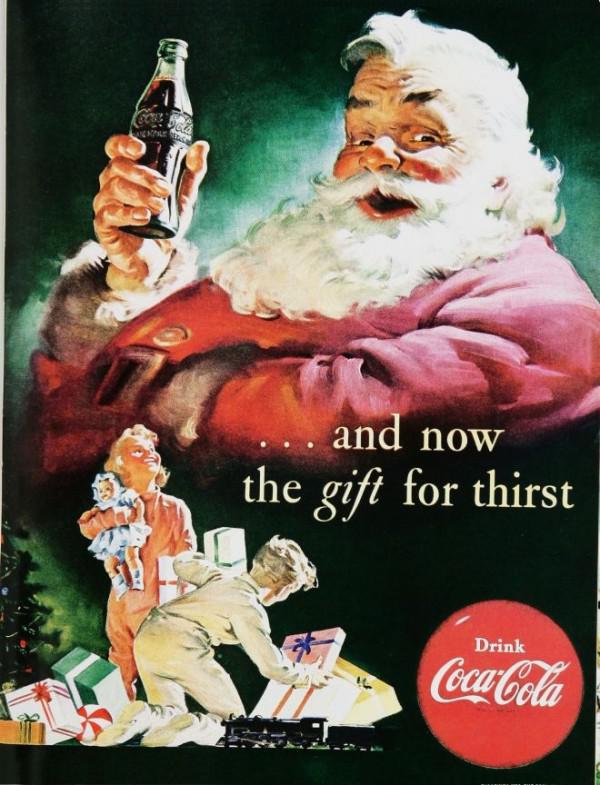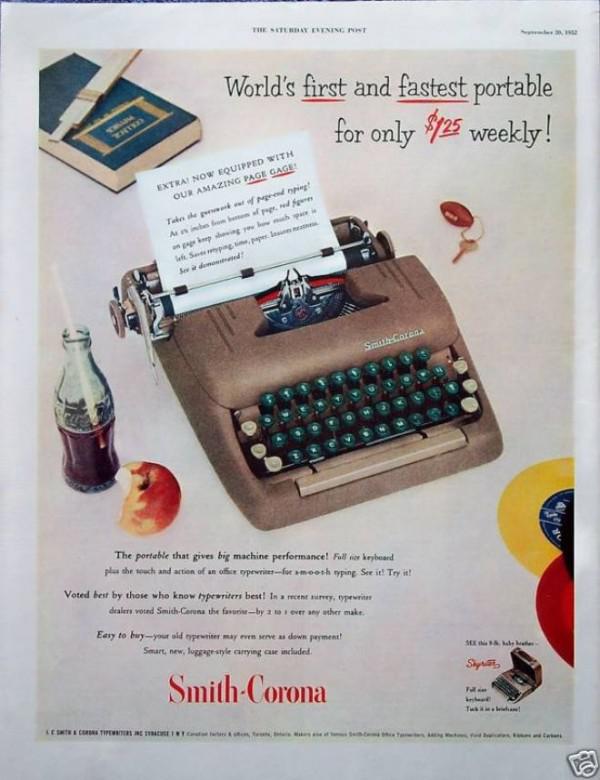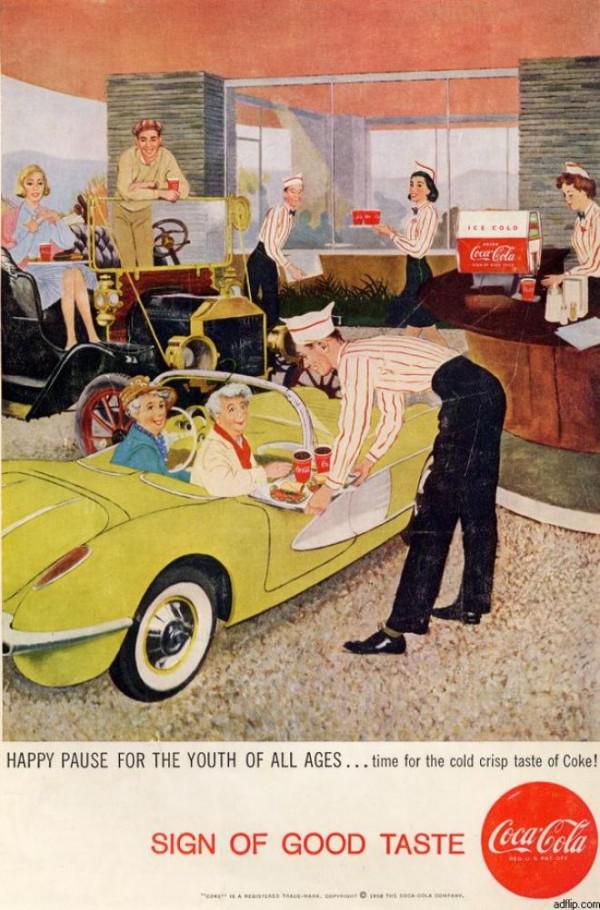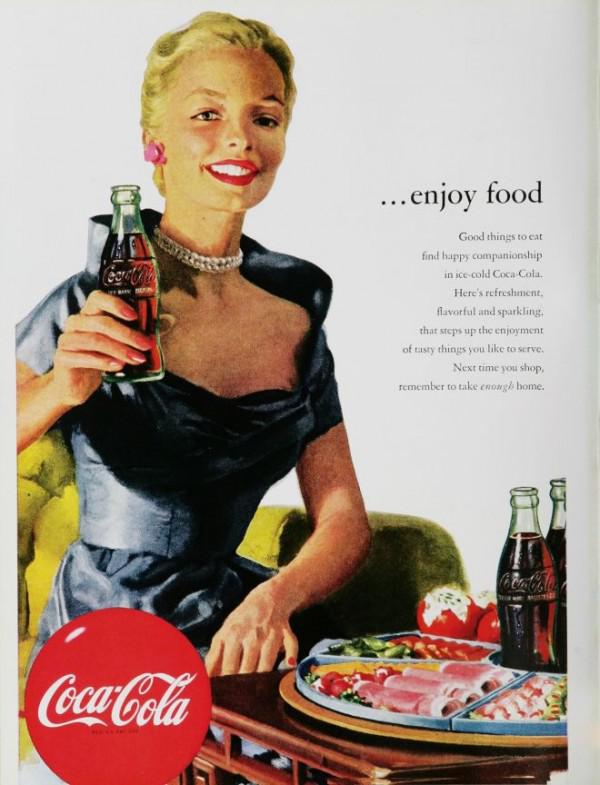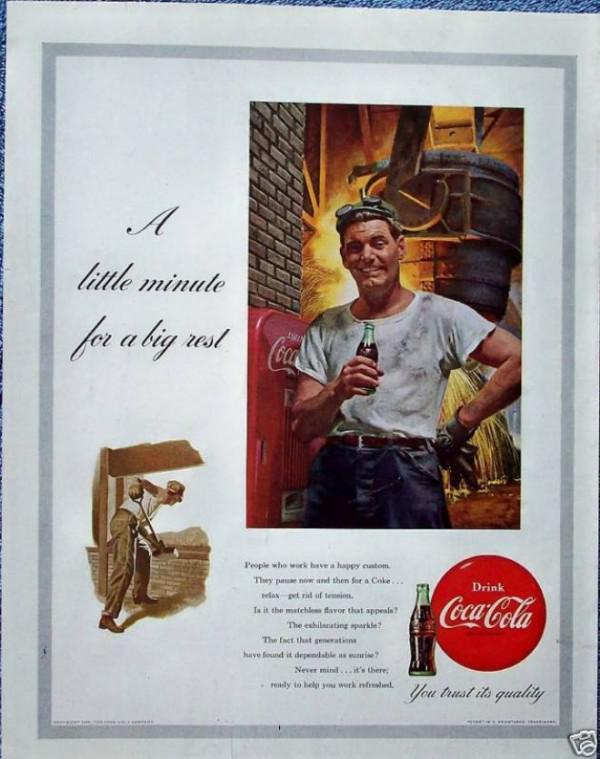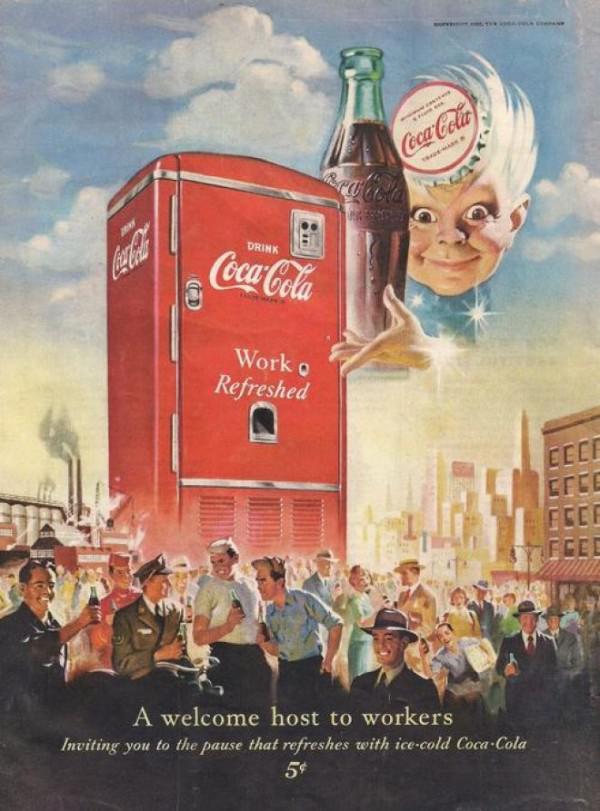 Sixties - the era of the popularization of tin and expansion in the international market. Coca-Cola and has been previously submitted in other countries, but now it is a serious campaign to conquer the foreign market. In advertising the drink became a companion and often not the key to print.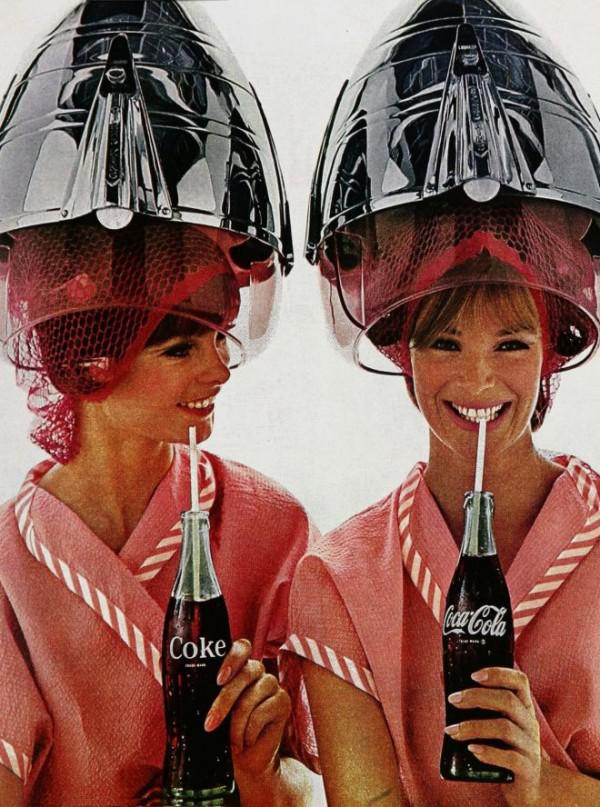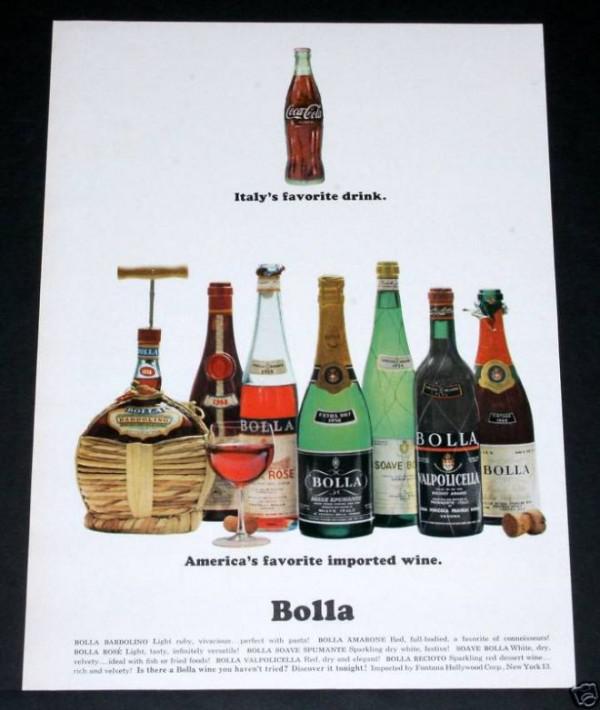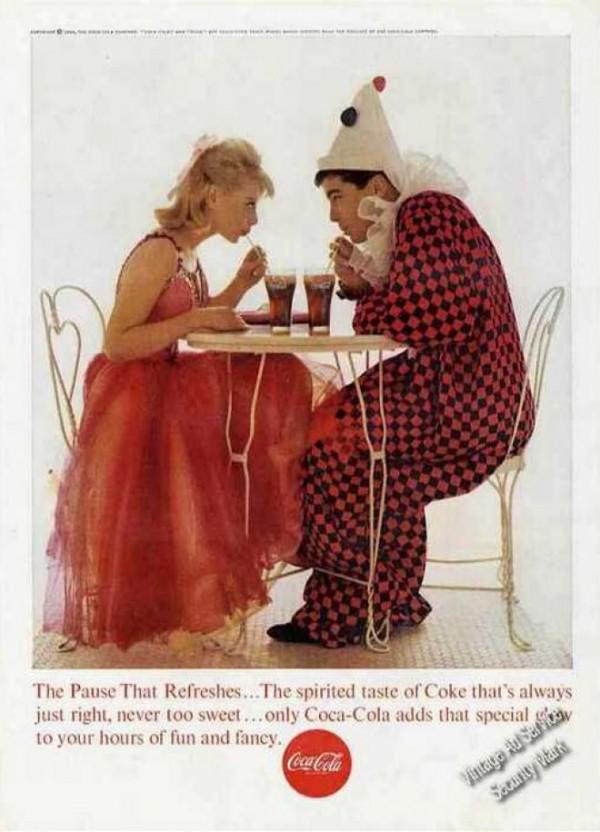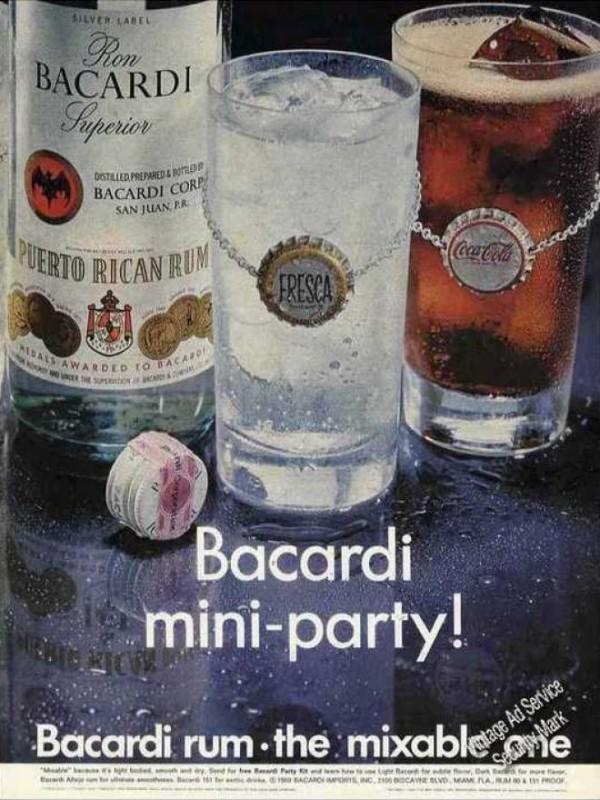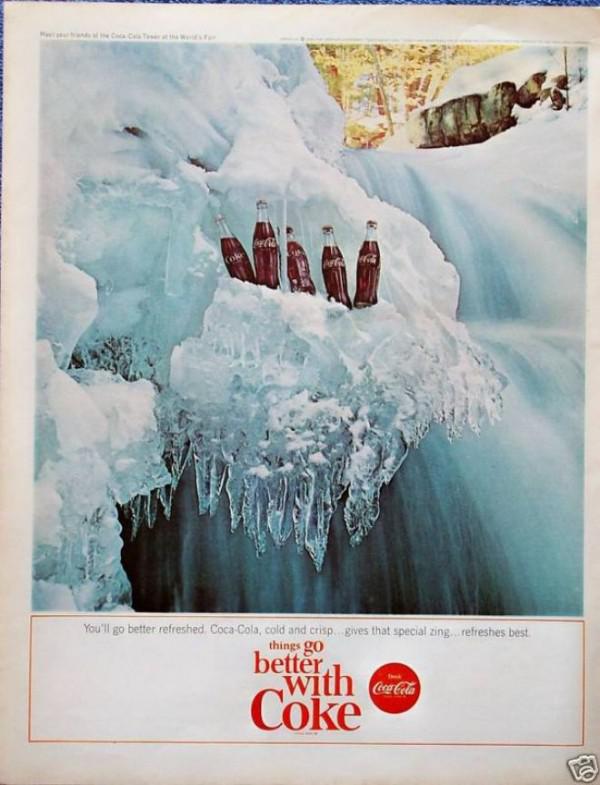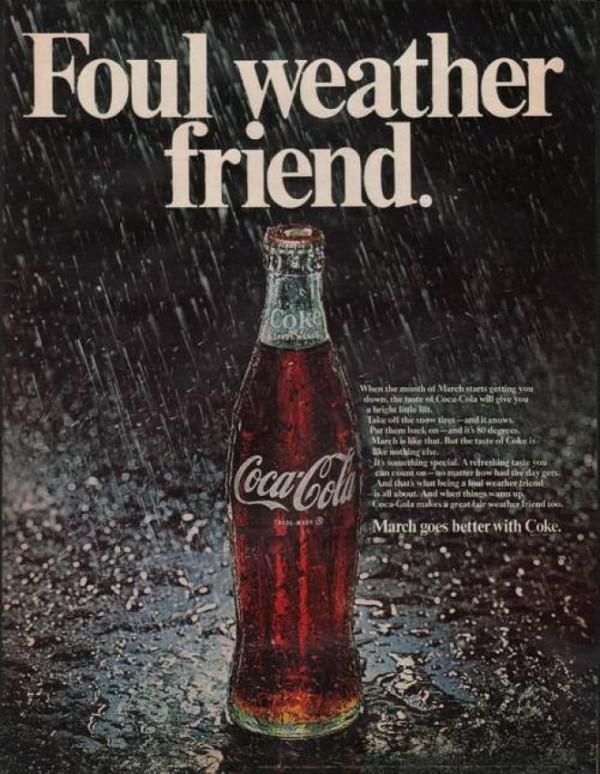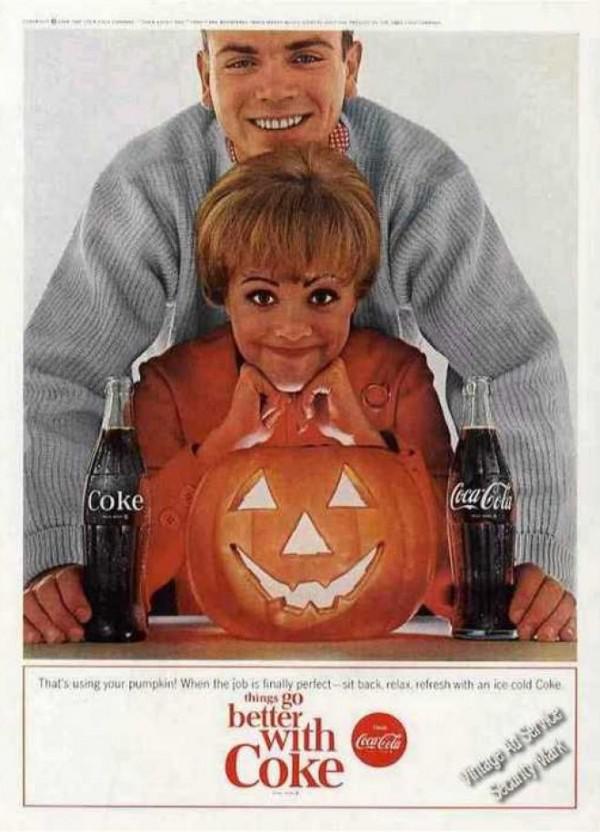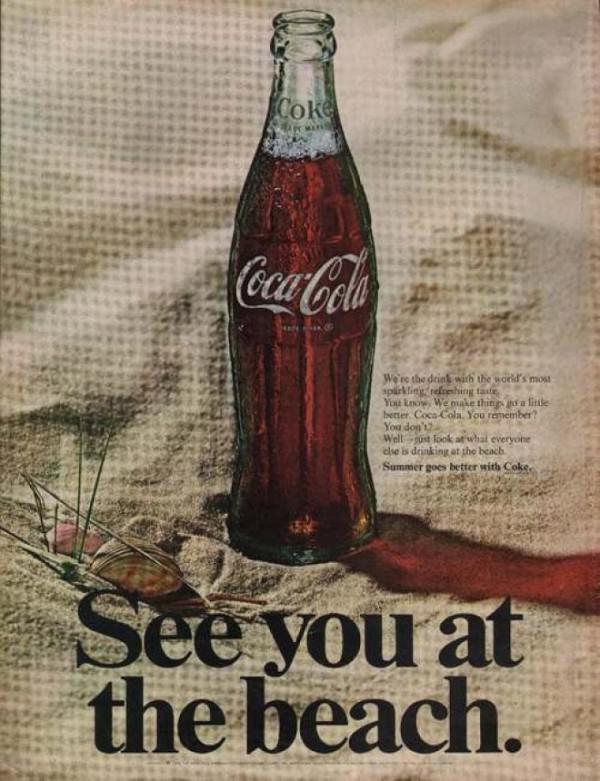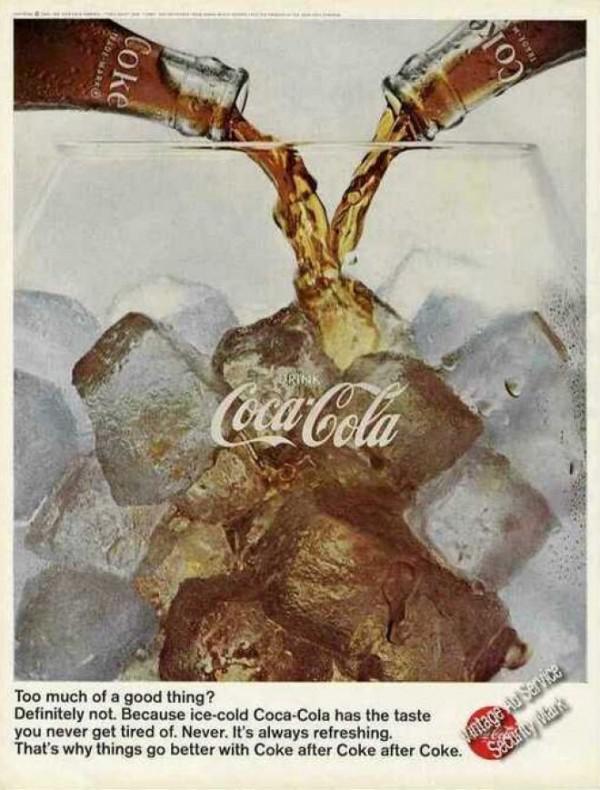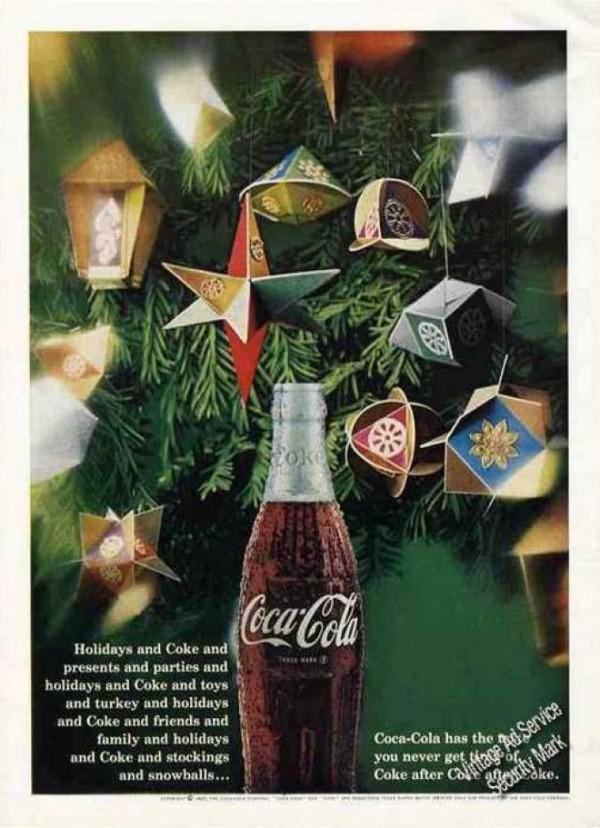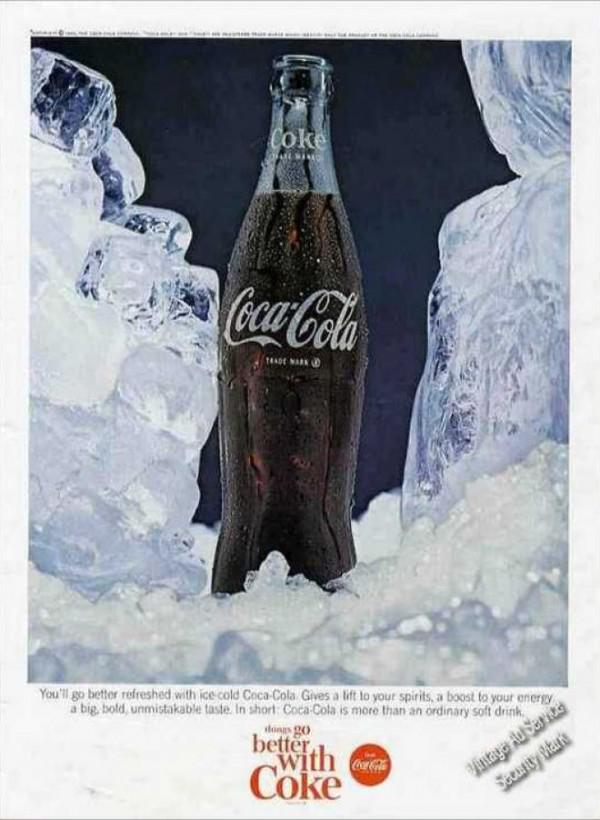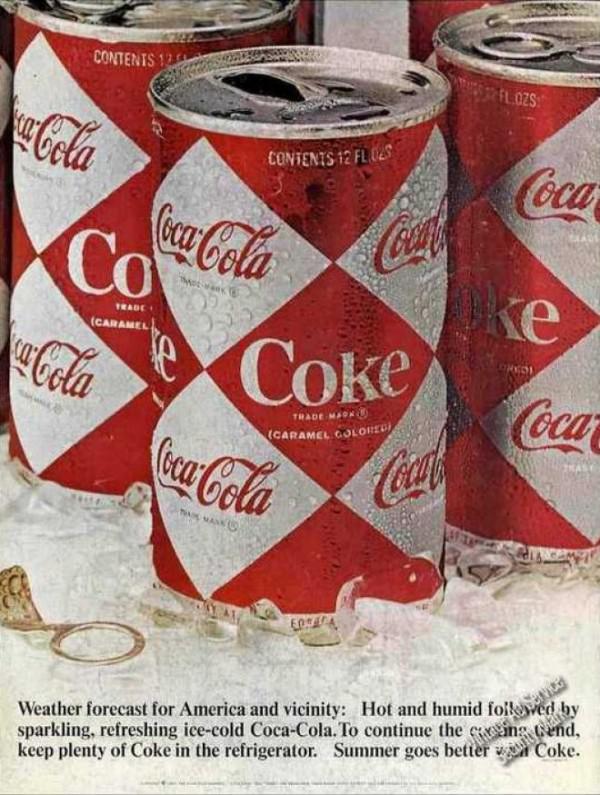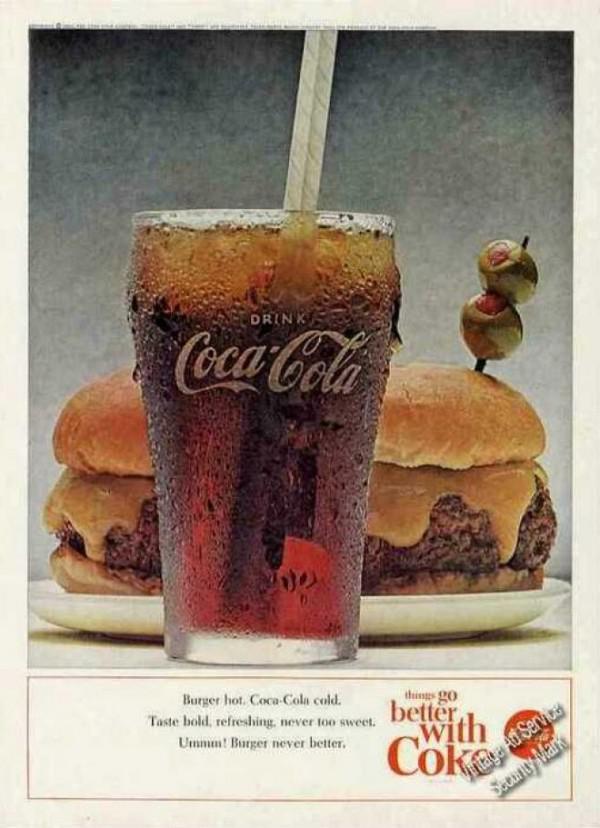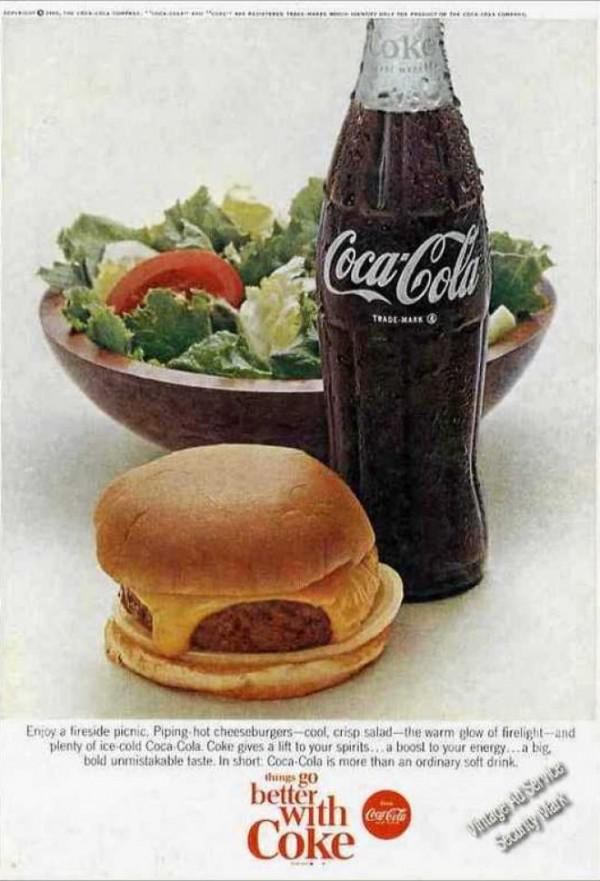 In the seventies, continued the idea of ​​sharing a drink with traditional food, as well as a cocktail with alcohol. It appears first advertisement with black people.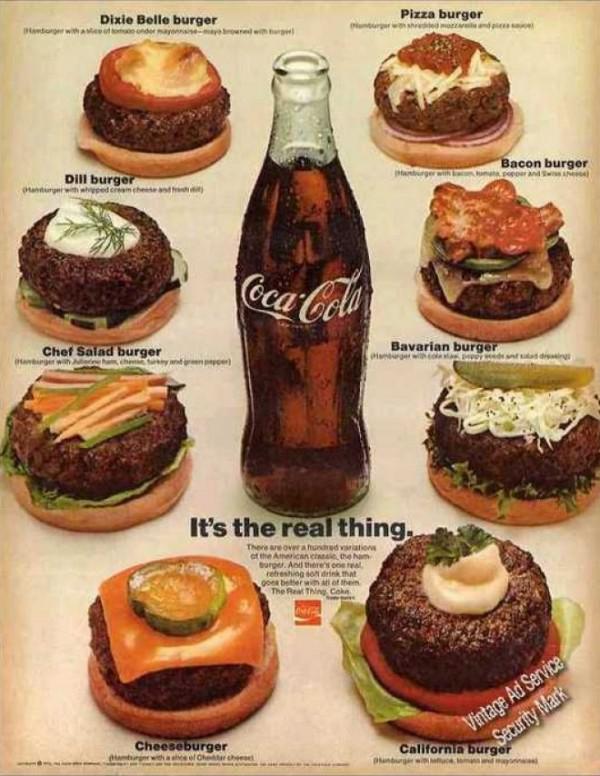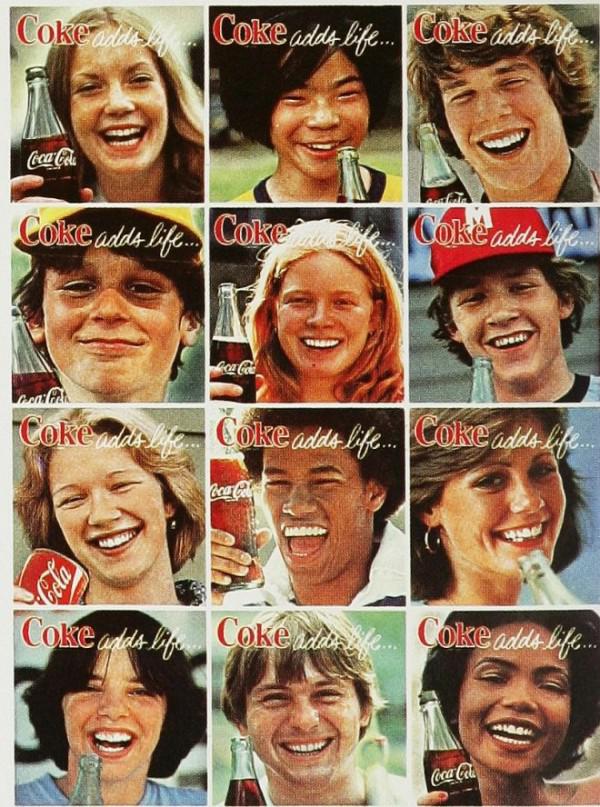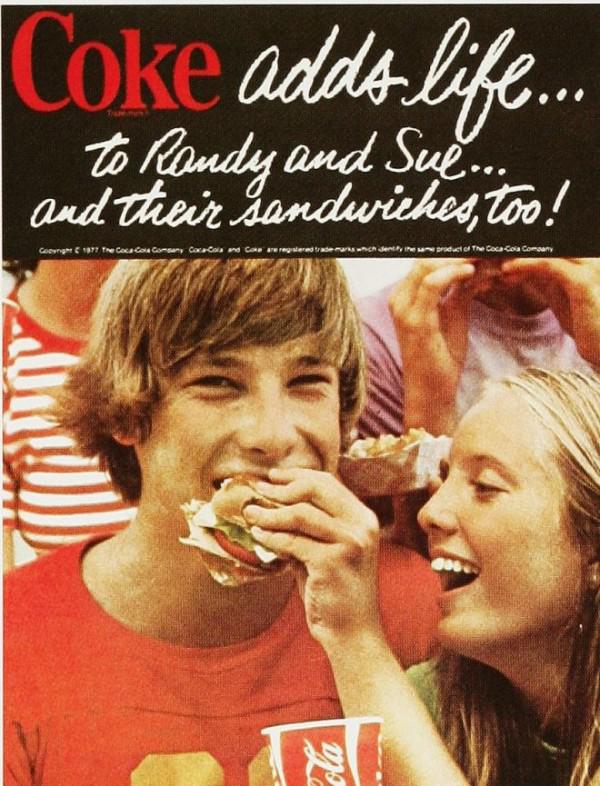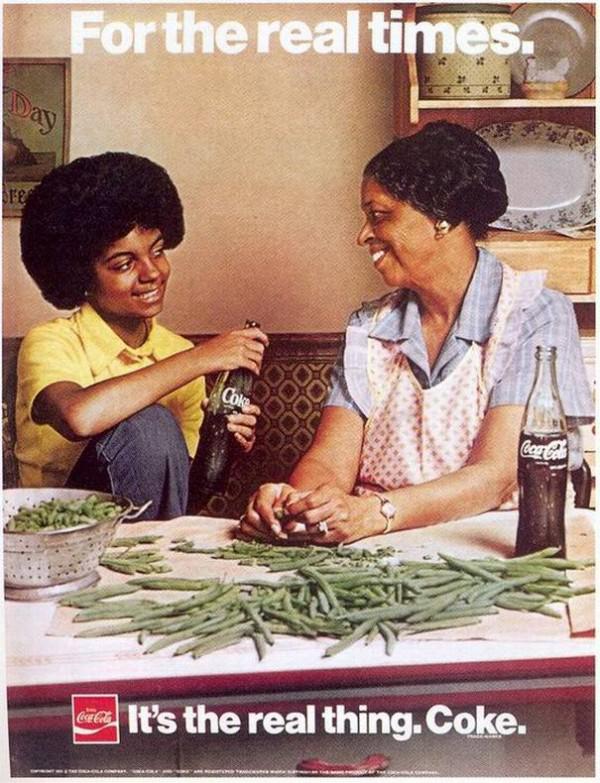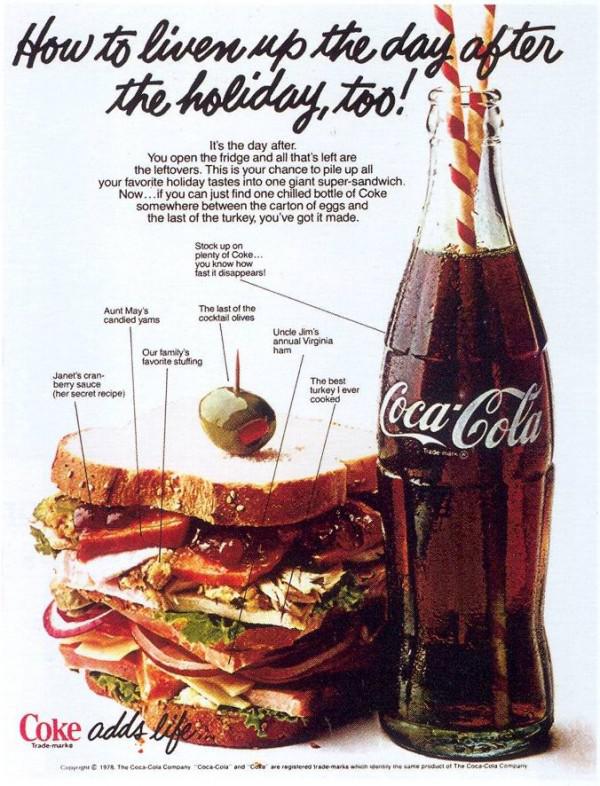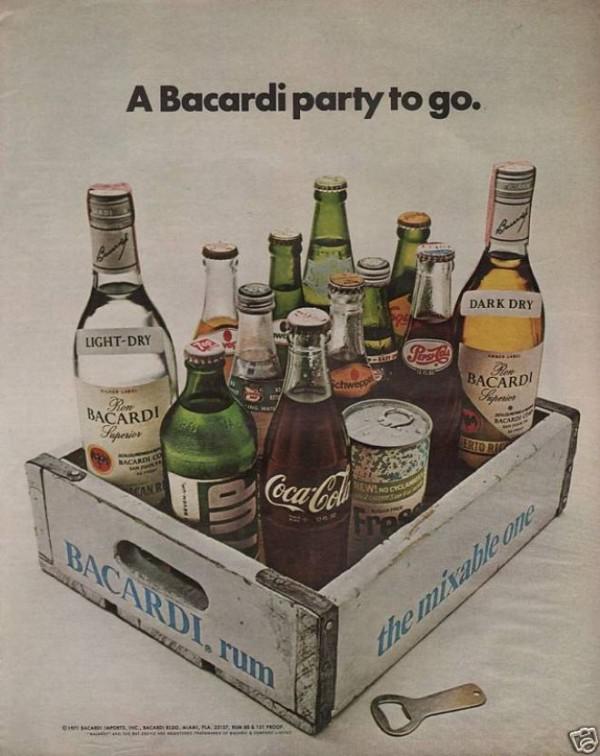 Further, the increasing popularity began to gain television advertising, so this and stopped.