Karl Lagerfeld, Roberto Cavalli, Nathalie Rykiel, Zac Posen, Diane von Furstenberg, Veronica Etro, Marc Jacobs and Jean Paul Gaultier - all these people are well known and respected in the fashion circles. And each of them at one time suggested own design packages iconic American soda.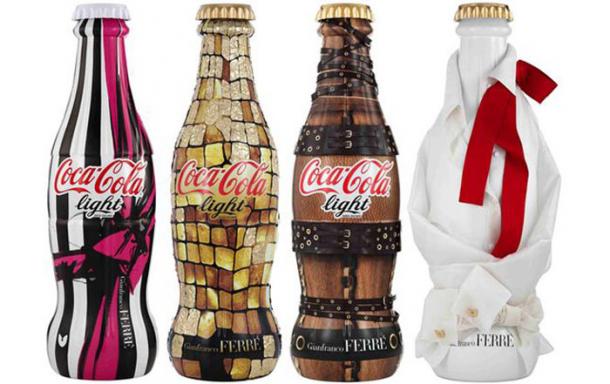 Gianfranco Ferre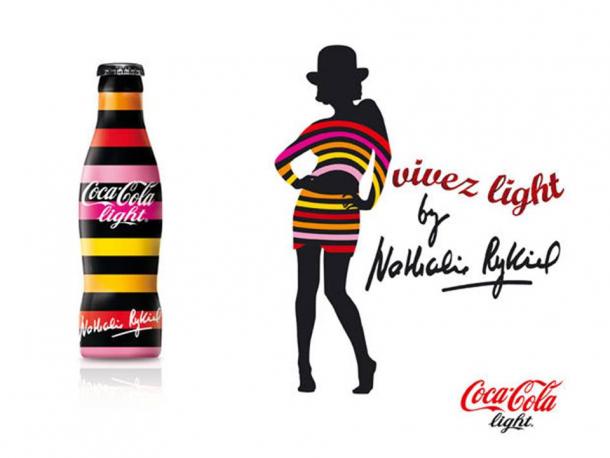 Nathalie Rykiel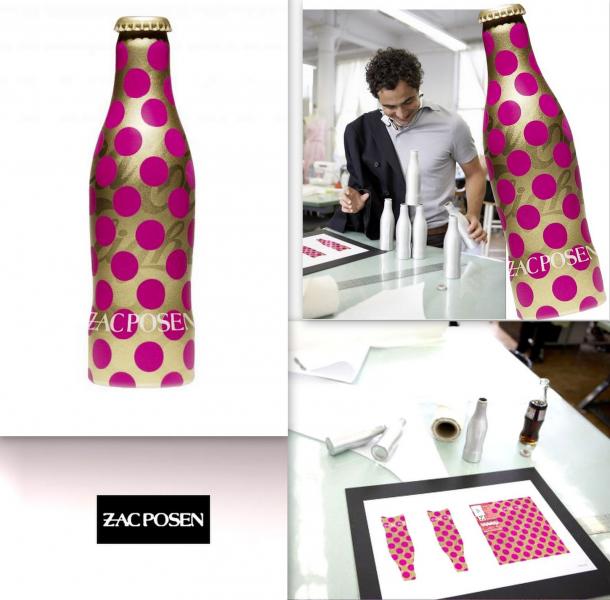 Zac Posen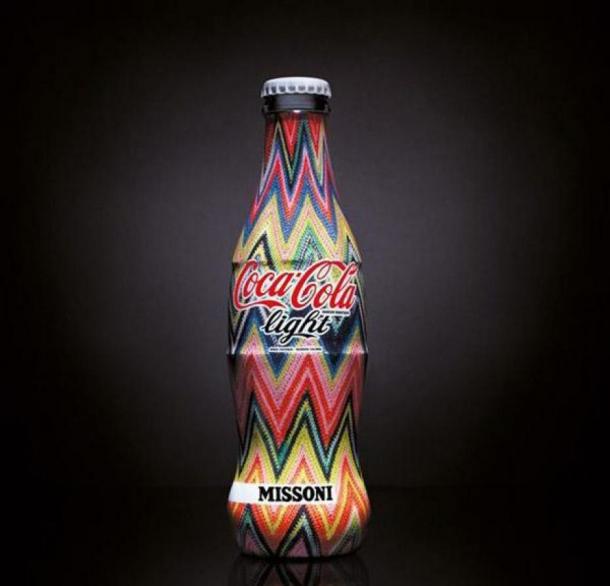 Missoni
It all began in 2003. Great Karl Lagerfeld was a great admirer of soda, because it is through Coca-Cola and steamed vegetables two years before he was able to seriously lose weight. Against this background, the attraction of the fashion guru to the creation of the first exclusive designer beverage packaging was very logical.
In 2008, the torch design packaging for Coca-Cola took the Italian Roberto Cavalli. His interpretation is familiar from childhood drink looked in the traditional brand animalic motives. Three variants of packaging sold throughout Italy for three months of 2008. Since then began to collect mods designer bottles, bring them into the cult must-have.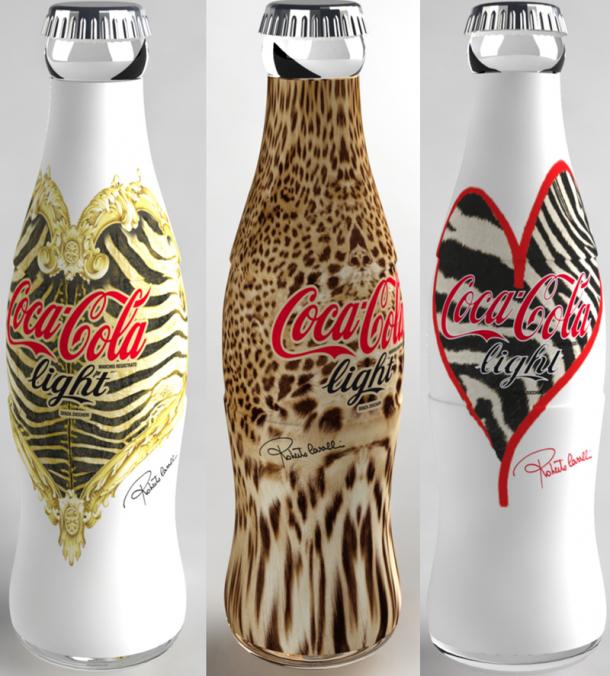 In 2009, in cooperation with Coca-Cola joined several top designers. They were united by grief. The Italian city Altutstso affected by the devastating earthquake. In turn, the company turned to the leading Italian designers with a request to create a unique packaging of beverage, proceeds from the sale of which will be used to help victims of the disaster. Then drink fans and fashionistas got the first limited edition bottle of your favorite drink, which was unrecognizable.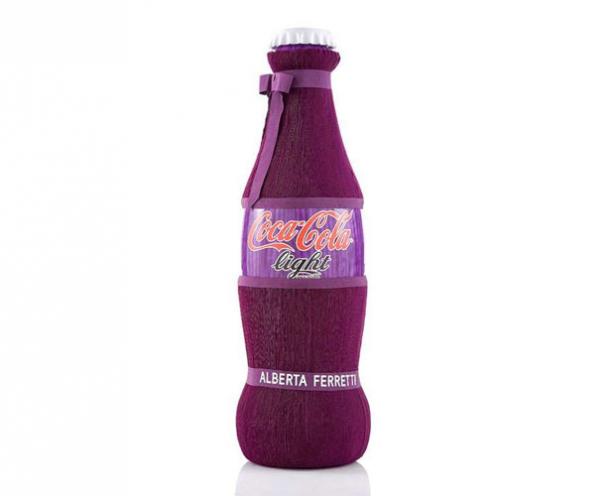 Alberta Ferretti
Blumarine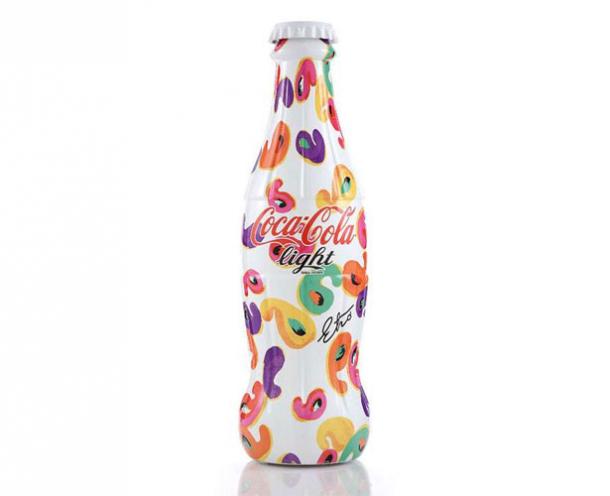 Etro
Moschino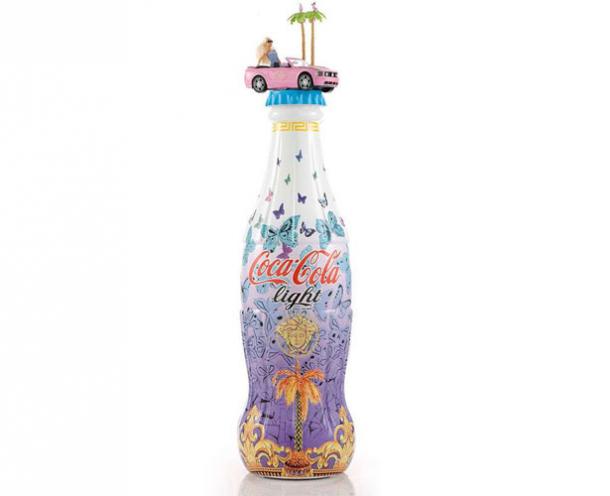 Versace
2011 for Coca-Cola marked a return to the theme of the French, because of the design of a new stylish package again worked himself Emperor Karl. Three variants of bottles were decorated with a portrait of the great maestro of fashion, which is located on a white background. In the promotional campaign of exclusive bottles was involved model Coco Rocha and favorite Carl Baptiste Dzhiabikoni.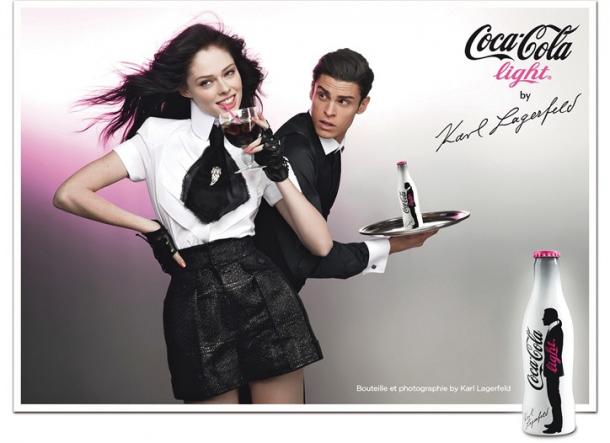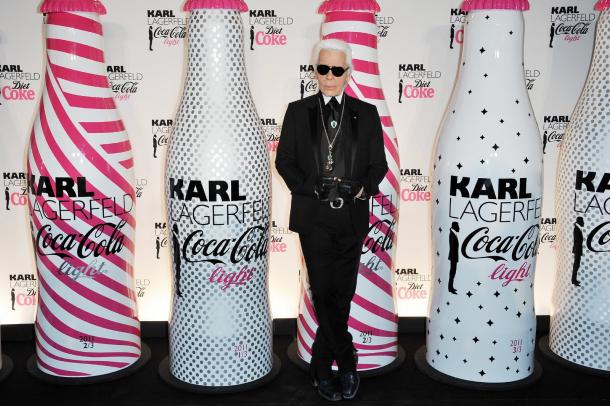 Was a resounding success. Repetition of experience with design beverage packaging was not long in coming. And in 2012 the world saw the new exclusive bottles with logo DVF. American designer Diane von Furstenberg through cooperation with Coca-Cola has made its contribution to the history of the cult drink and collected a tidy sum of money from the sale. All proceeds were sent to the Fund of National Institutes of Health. Within one month of exclusive aluminum bottles sold in all stores of the brand in a set of four units at a cost of $ 30. However, the bottles were a collector's item for fashionistas, and were completely empty inside.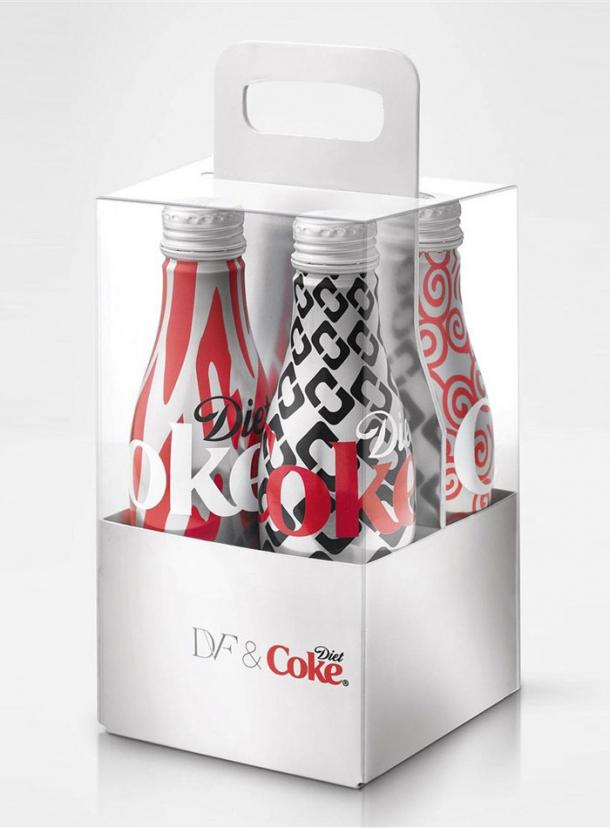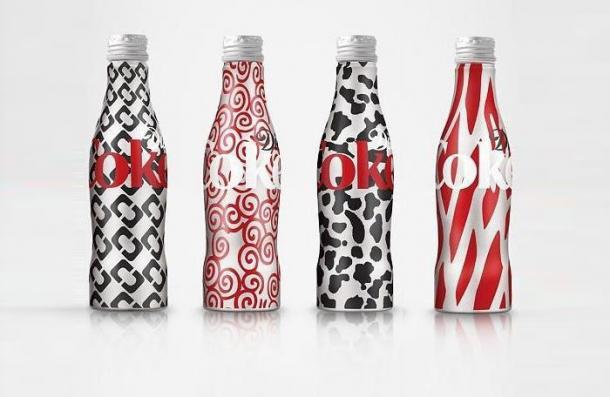 In early 2013 the tradition of decorating design drawings labels Coca-Cola continued Frenchman Jean Paul Gaultier. He was so engrossed in the process that he immediately appointed creative director of Coca-Cola. Bottles were decorated in the colors of the traditional brand Gaultier. In the spring of mods enjoyed a drink in the style of Jean Paul Gaultier.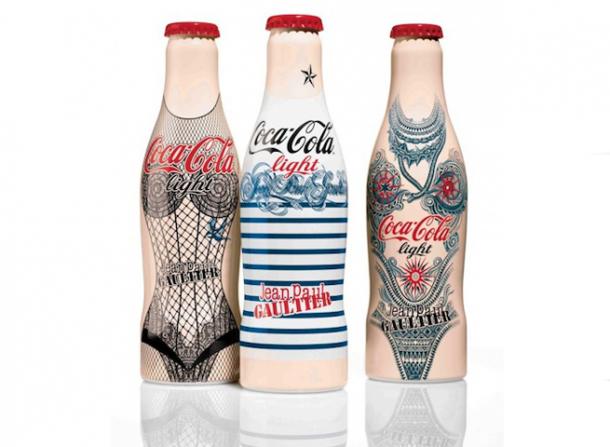 "Jean-Paul has an incredible talent, his collections are filled with fun and at the same time provocative." - Said Rob Bain, senior brand manager for Coca-Cola in the Northeast region.
In honor of the 30th anniversary of the popular soda in Europe design cooperation was signed with Marc Jacobs.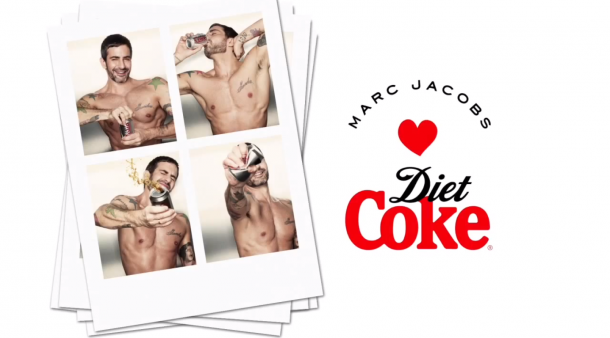 People from all over Europe flocked to London to witness the first limited edition bottle of your favorite drink in an exclusive package from Marc Jacobs.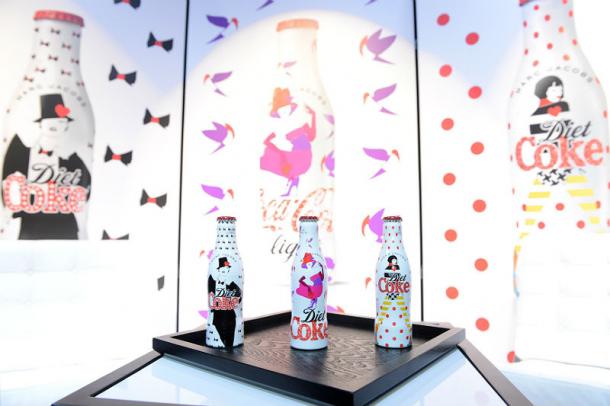 Especially for the presentation has been prepared by a video featuring the designer, who told about the journey of three girls in the three decades of Coca-Cola in Europe - 80 th, 90 th and 00 th. This was followed by an autograph session and discussion with fans of the brand and drink, where he shared his impressions from working with an excellent team of Coca-Cola.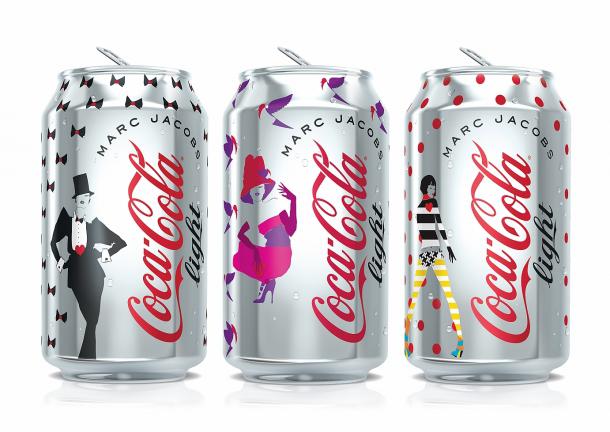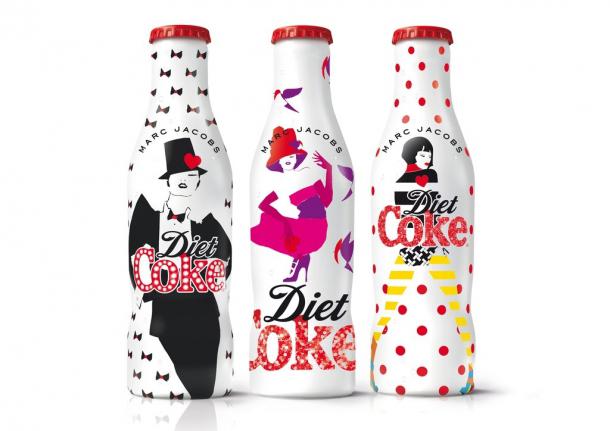 At the beginning of 2014, the French luxury brand lingerie Chantal Thomass with Ellen von Unwerth presented its own design of soda, which I wrote earlier.