Today was the day of the establishment of records. Moreover, sometimes the behavior of champions reached the point of absurdity, and records seemed paintings surrealist painters. The world continues to run amok demonstrations and protests.
Here came the golden autumn in Japan. The sun gives its last warmth of park visitors.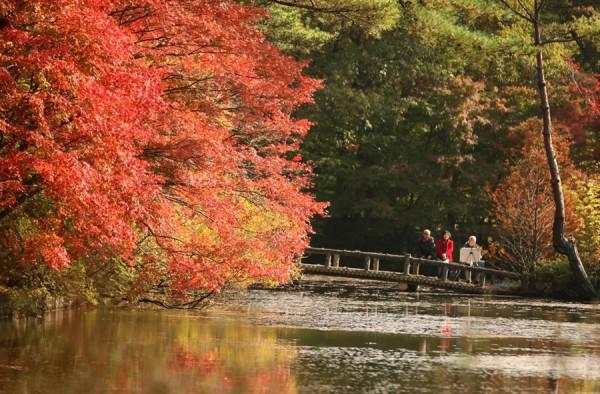 Carp swimming in a pond arboretum Kobe, Japan.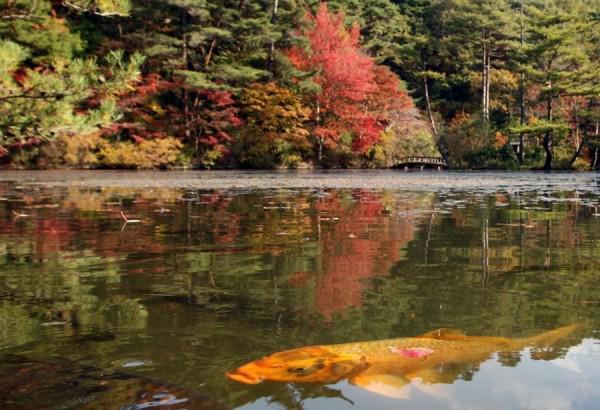 Here is not the serpent-dragon, but three emu farm in the village Amching, India.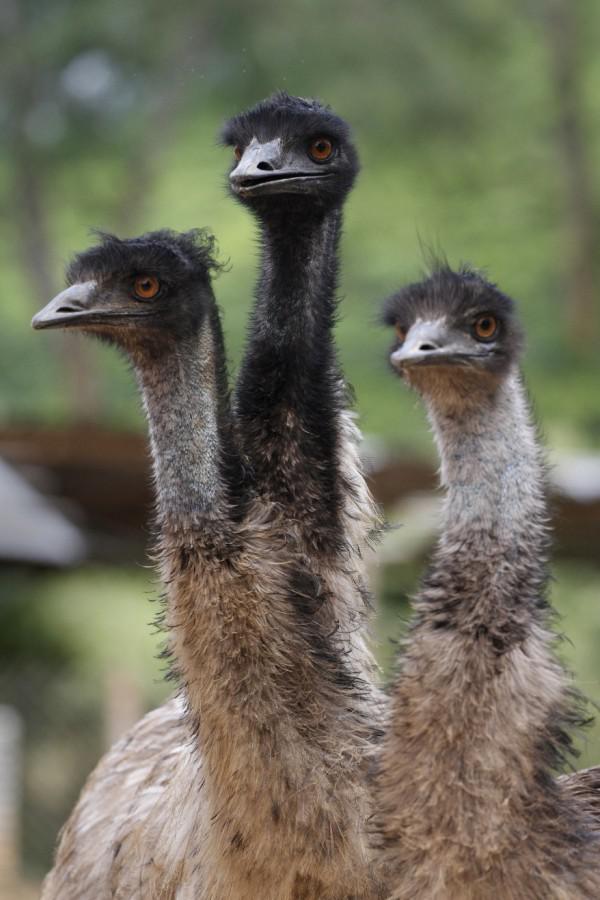 Great White Egret in thought on Lake Gringo, Bolivia.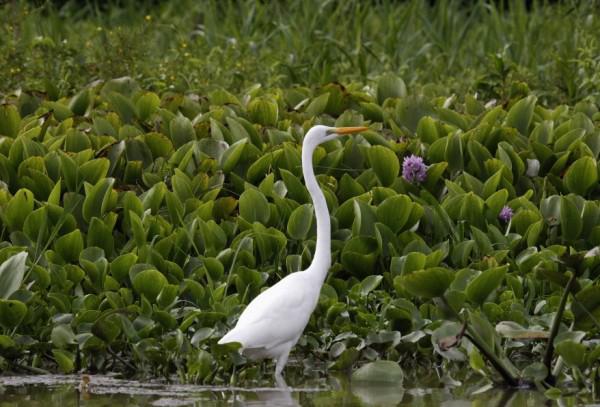 The last rays of the sun over the Arabian Sea. Beach in Mumbai, India.
A flotilla of Chinese fishing boats trying to escape from the pursuit of the South Korean Coast Guard in the Yellow Sea.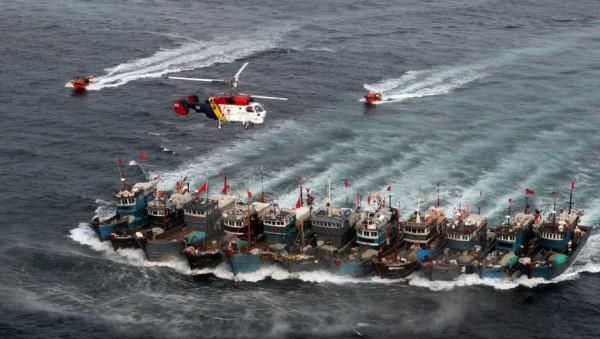 Not gone. The Chinese are increasingly caught illegally fishing in South Korean territorial waters.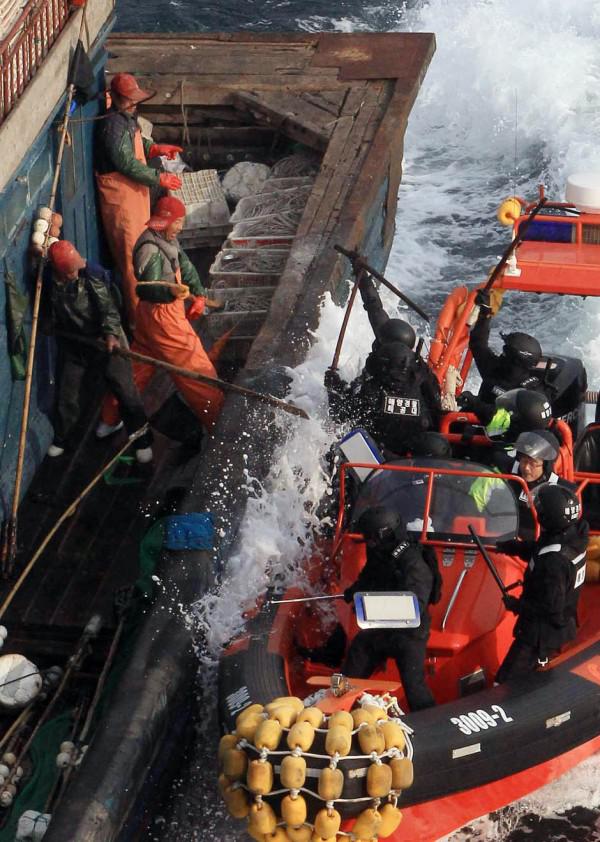 Training school of acrobatics city Anhui, China.
Civilians, standing in the rain, watching the military maneuvers, Chzhadong, Taiwan.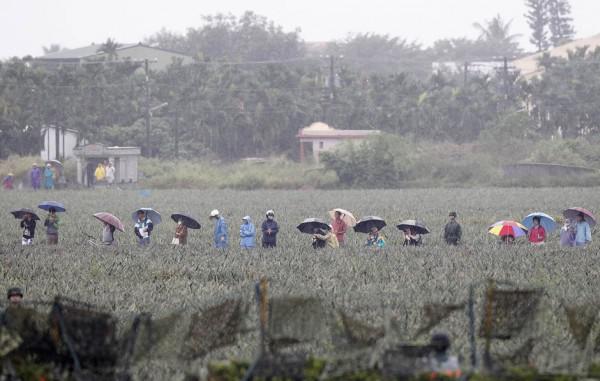 Inmates' Velikada "looking in the mirror before traditional national dances, Colombo, Sri Lanka.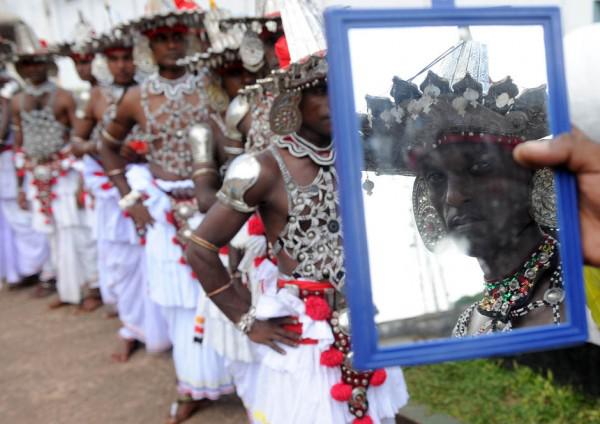 A woman is under an umbrella in the center of Beijing, hiding from the rain, China.
A policewoman in anticipation of the arrival of the Minister of Internal Affairs of Russia Rashid Nurgaliyev to Stavropol for the awards to the winners of the contest "Best Russian police."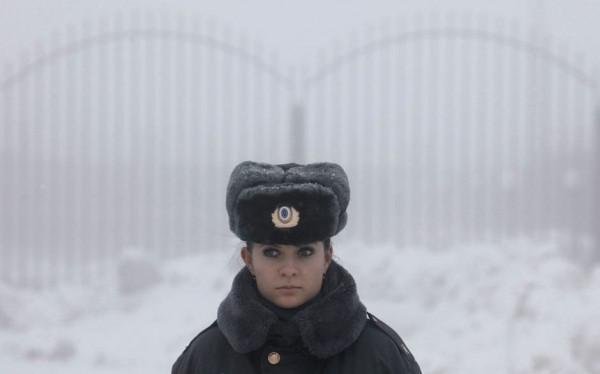 President Barack Obama shakes hands of US soldiers at a military base in Darwin, Australia.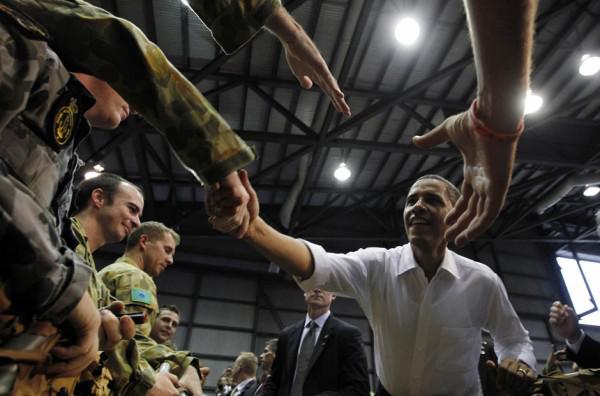 In the slums of Dhaka now burned more than 250 homes, Bangladesh.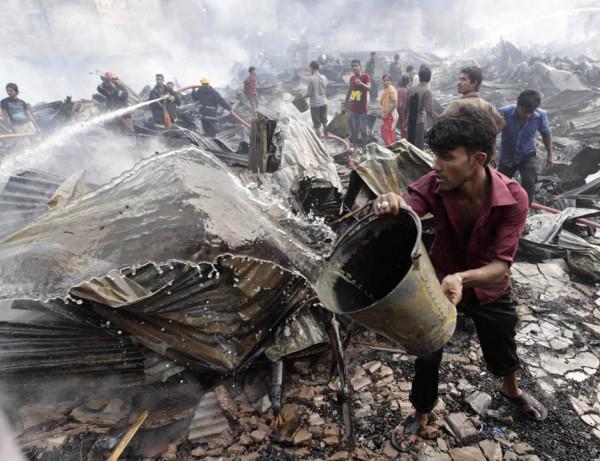 Greek police blocked the road in the path of demonstrators in Athens.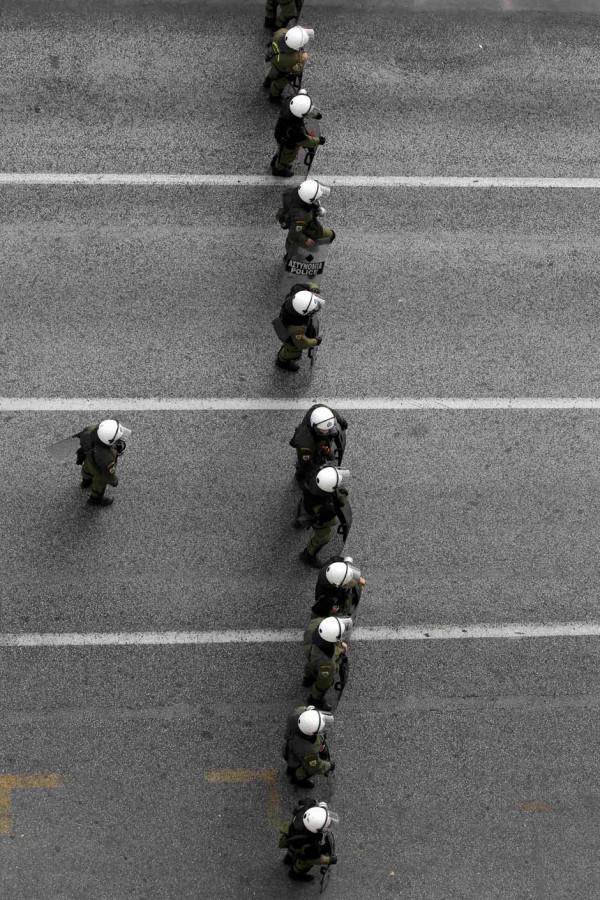 Out of all the clashes at the US Embassy.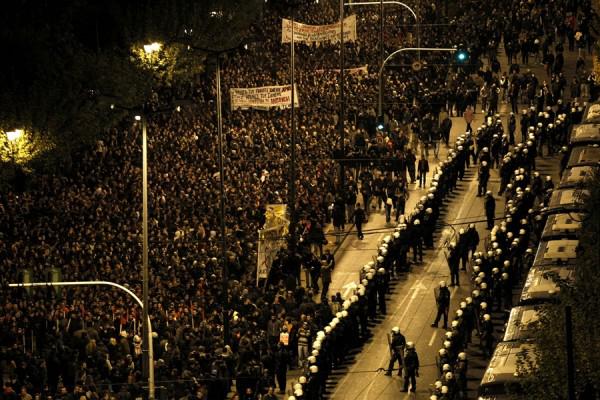 In Budapest, the Hungarian opposition today protested against air pollution.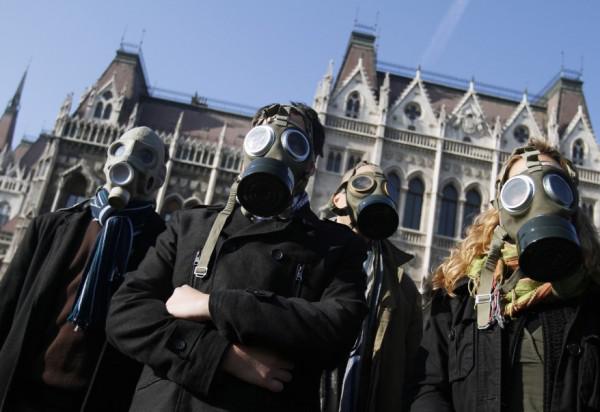 The confrontation of demonstrators and police in New York, USA.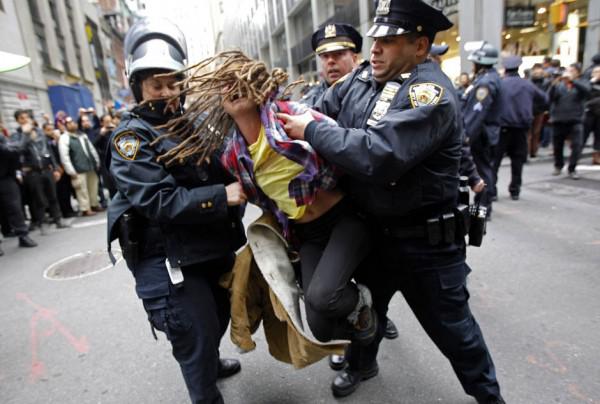 Here is the new prime minister of Italy. In Milan today clashed students and police.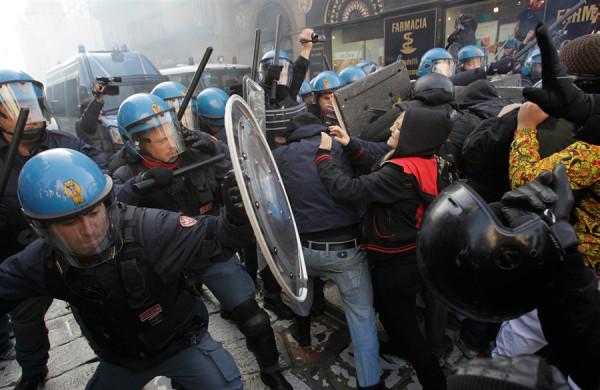 A beautiful scene of the match by the representatives of Thailand Sepak Takro (left) and Malaysia (right) in the framework of South-East Asian Games, Palembang, Indonesia.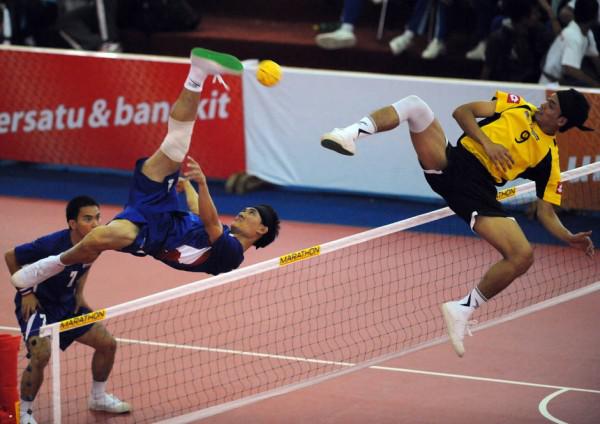 «Eurofighter Typhoon» flies over Dubai during the last day of the Air Show, UAE.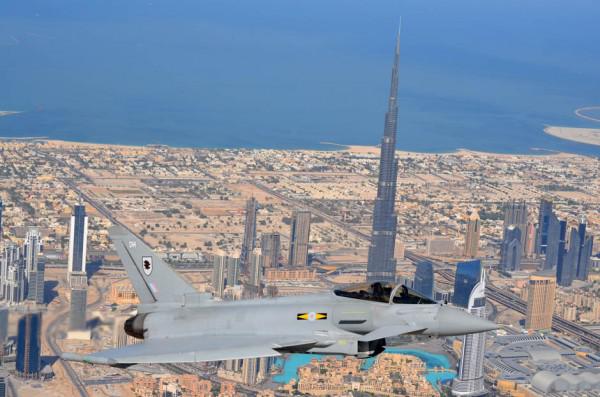 The famous British robber Ronnie Biggs boasts its own autobiography in London. It has something to brag about. Biggs managed 36 years hiding from justice for a robbery in 1963.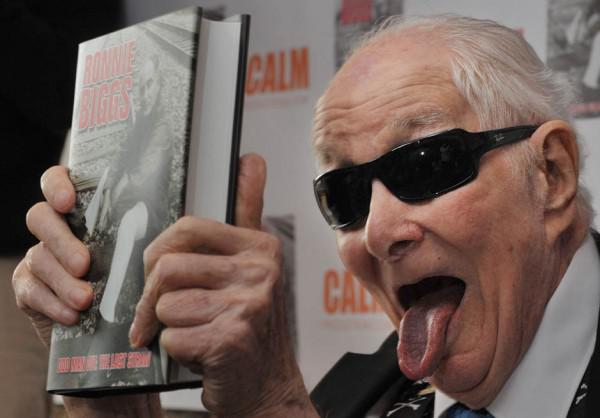 Competitions waiters in Guatemala City, Guatemala.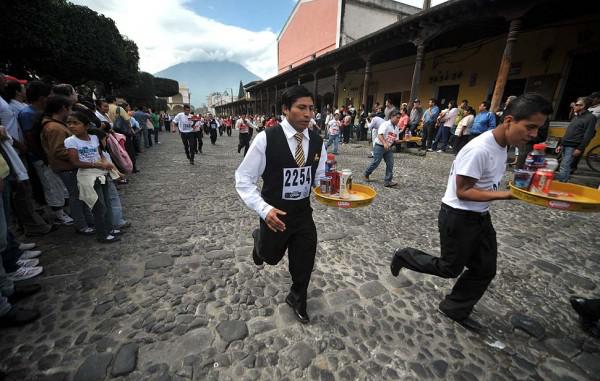 Here is the biggest in the world of 3D-image, authored by Joe Hill, London, UK. The record was recorded in the Guinness Book of Records.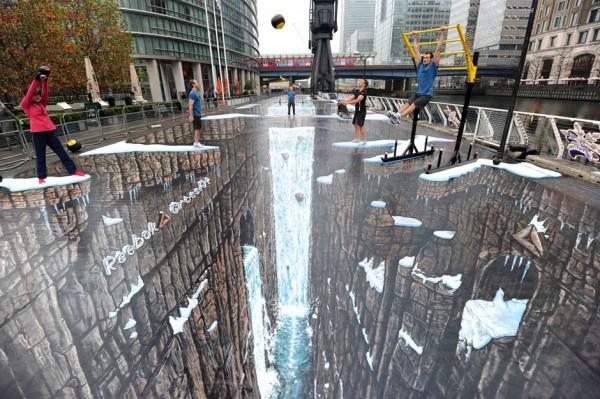 And this is the smallest functioning car that also claim a place in the record books.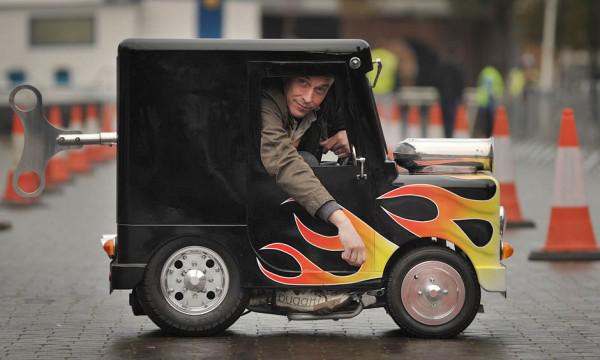 Edd China has invented the world's fastest toilet. Its speed can be 88 km / h.
The last record of London - the most capacious underpants in the world. 57.
Design Festival in Colombo, Sri Lanka, was looking for new talent among ordinary seamstresses.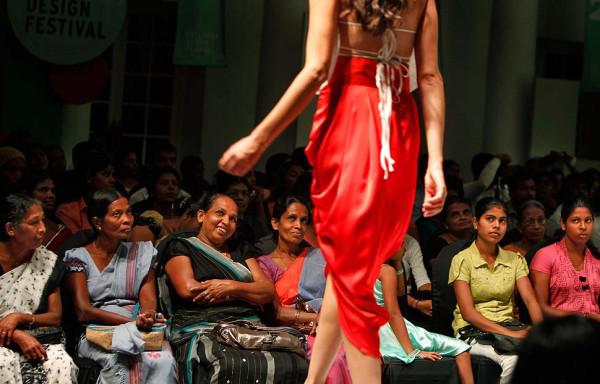 Ballerina Maria Alash leaves the stage at the end of the rehearsal at the Bolshoi Theatre, Moscow.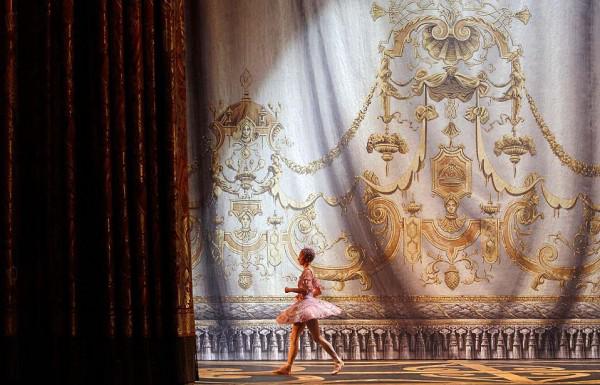 Photo: AP, Getty Images, Reuters