Christmas in the West has literally in the air. Caps Santa Claus flash more often than people blinking, everyone is waiting for a holiday and, of course, gifts. Let's see what people are doing Santa Claus, Christmas is not yet started.
The image of Santa Claus used in advertising, to charity and even to blackmail :) However, blackmail children for possible lack of a gift, in the case of misconduct. Last year we did a similar selection. Here, we decided to rewrite history. But let us move on to a subject.
Oops, apparently moved too quickly :) Two Santas defecate in the toilet, Citta Sant'Angelo, Italy.
This Santa Chilean police arrested. He is not just a distributor of gifts, he Santa demonstrator, Santiago, Chile.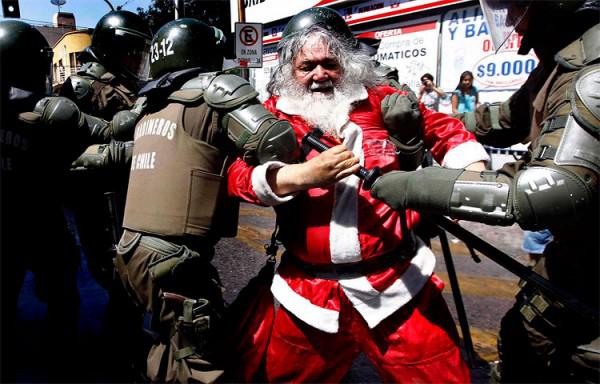 Good grandfather in the arms Club Scottsdale, United States :)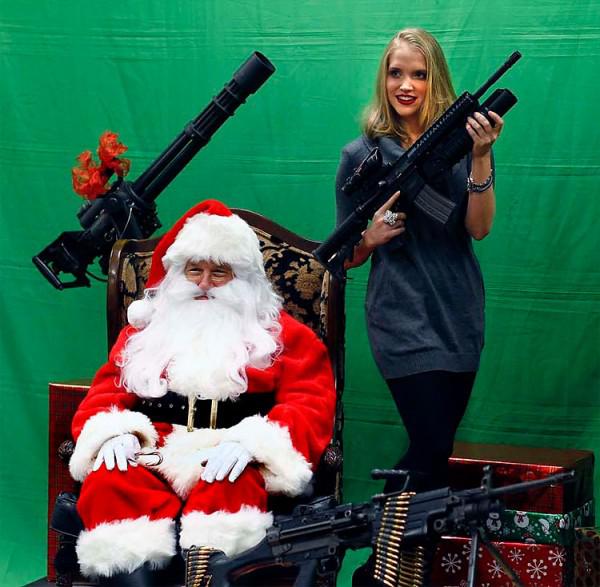 Here, in fact, not a living person. This dummy mounted on the Irish Sea coast near the village of Waterfoot, Northern Ireland.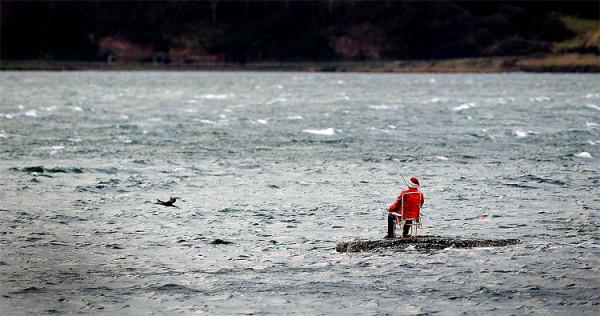 In sheep, a Santa. Advertising campaign in the amusement park «Everland», South Korea.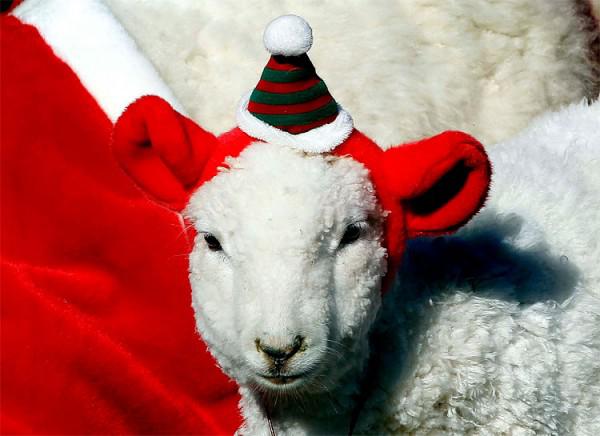 In the water park «Hakkeijima Sea Paradise», Yokohama, Japan, beluga as the main character of the Nativity.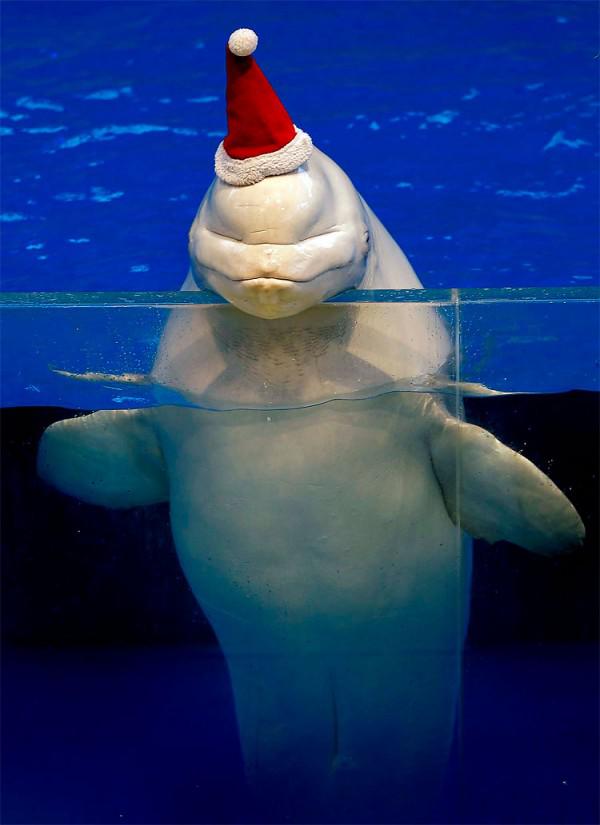 And here is a present in a Christmas boots. While fit, Reptile Park in Sydney, Australia.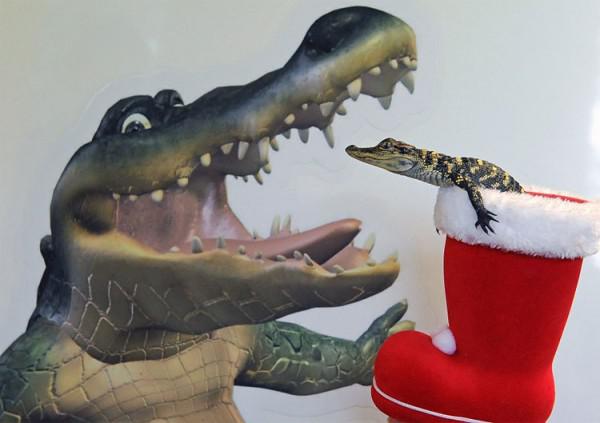 Marine deer lion in aquarium «Sunshine International», Tokyo, Japan, waiting for his pursuer.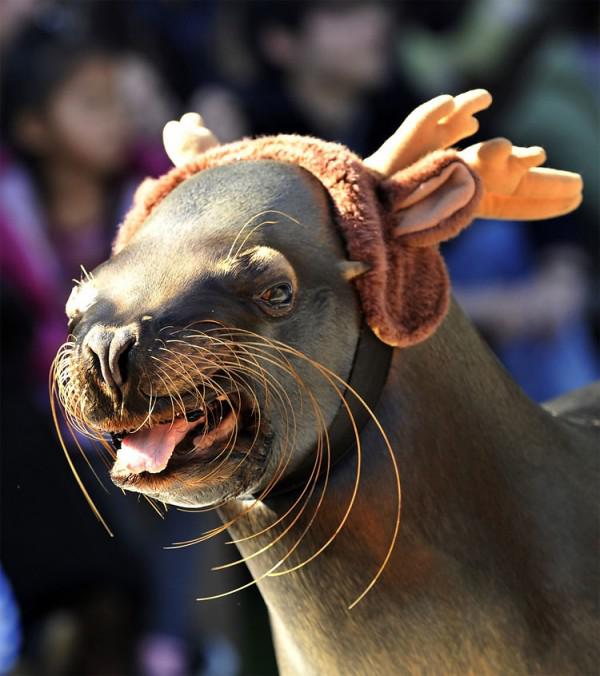 We proceed to the seductive Santa. Cheerleaders club «Miami Dolphins» before the game against their club «Philadelphia Eagles».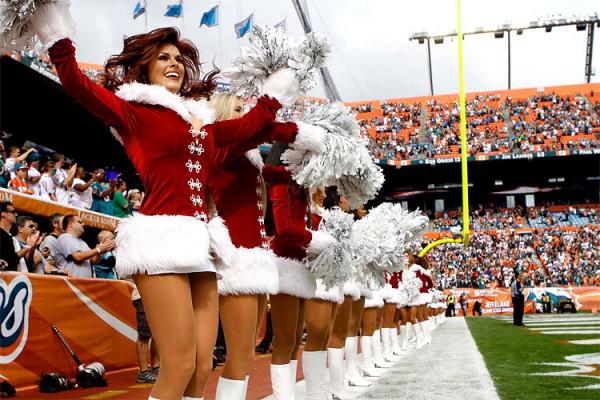 This Santa is not a sin and a compliment to "weigh" a military camp in Kunduz, Afghanistan.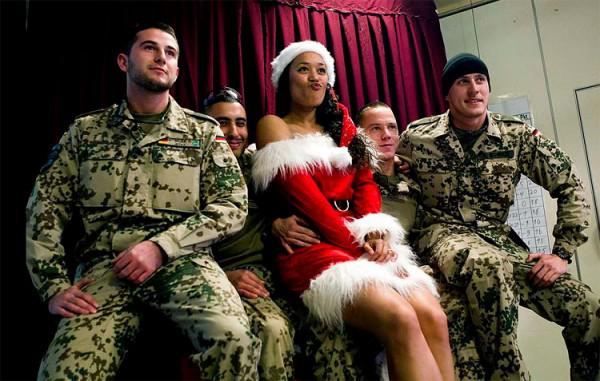 Ramiro Hinoyas each year pereodevaetya dressed as Santa Claus and works voluntarily authorized official, entertaining motorists Manila, while they are in traffic, klassiyaeskoy moonwalk Michael Jackson, Philippines.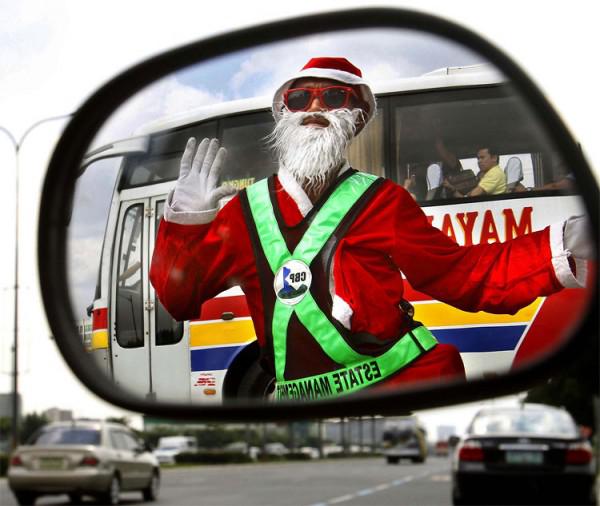 But other Santo in the Philippines try to taste, worker crocodile farm on an island in the state.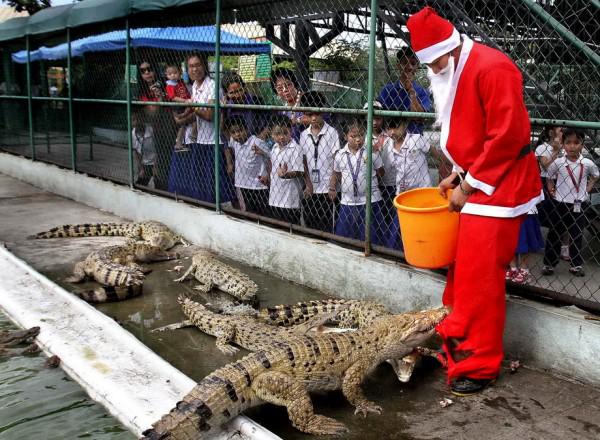 Hector Chacon, actually, fireman, but every year he comes down from the bridge in the capital of Guatemala, to give gifts to the children of poor families.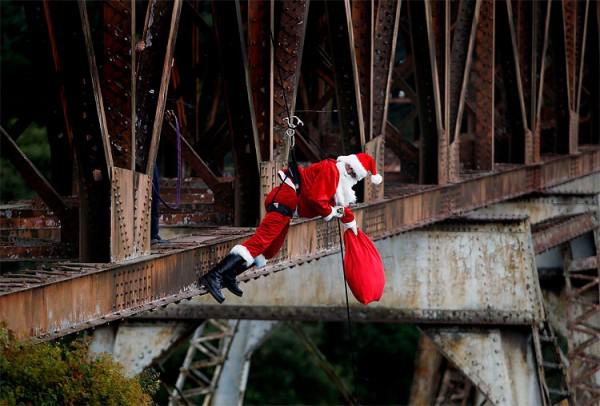 You are no deer! Natatorial Santa Claus, also known as Nikolai Vasilev from Krasnoyarsk, homemade floats on water skis on the Yenisei.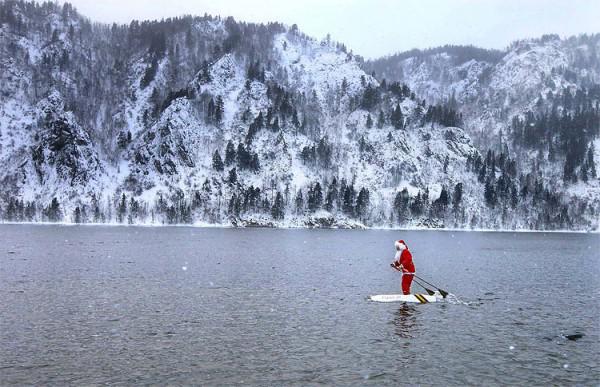 And here is the underwater Santa Claus hugging a turtle aquarium in Seoul «Coex», South Korea.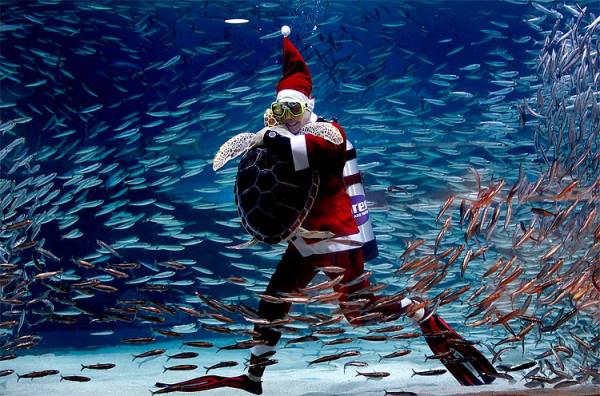 Now get ready, now will be dazzled :) Annual Santa Clauses race in New Bedford, Massachusetts shta, USA.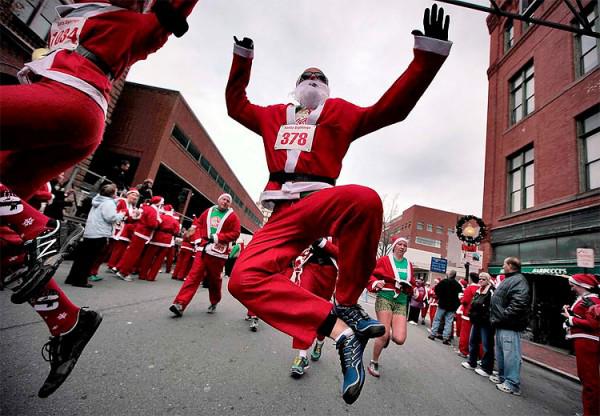 250 snowboarders in fashionable costumes participated in fundraising for charity ski resort «Sunday River», Newry, Maine, USA.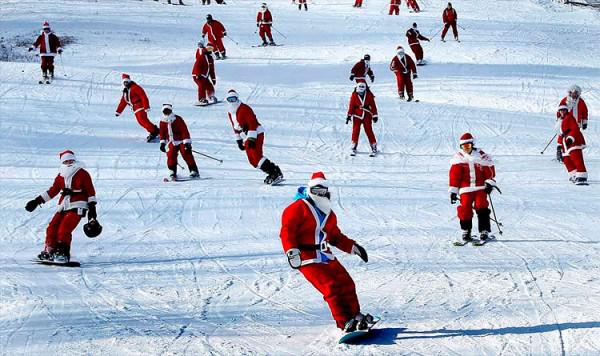 Swiss santomuzykanty going to perform in the town of St. Gallen.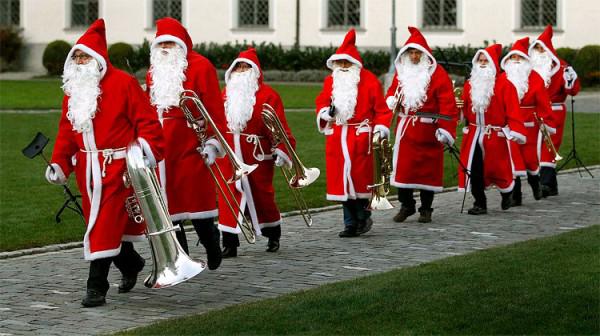 Still other runners. Now in Scotland. In Edinburgh, the alleys gardens Princess Street.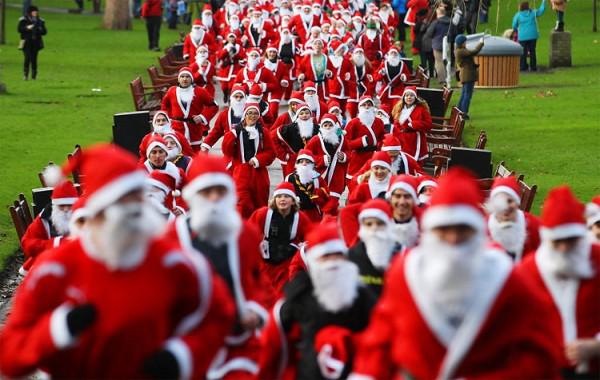 And runners in Liverpool, England.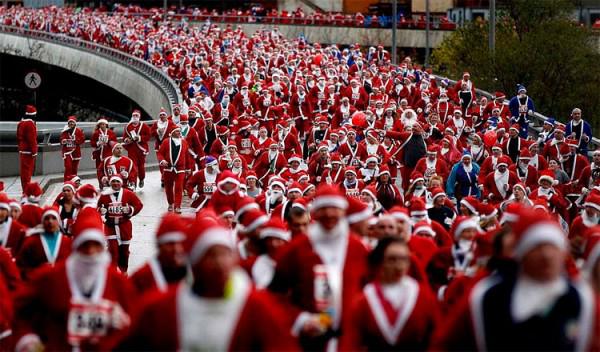 Happy holidays wishes you Editorial Re-actor and glowing Santa Claus on the promenade in Nice, France :)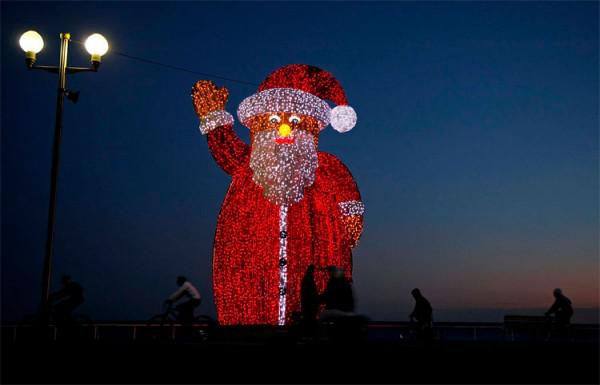 Photo: AP, Getty Images, Reuters