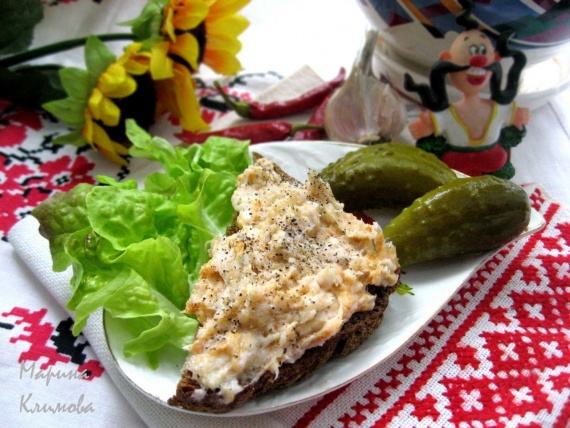 Snack bacon sandwich grind with garlic and spices served you in any thematic Ukrainian restaurant.
This is a very simple and tasty snack. She served on slices of dried black bread with pickles and horseradish Bochkova.
The most delicious bacon sandwich we tried in Lviv, in the famous restaurant "Kriїvka." If possible, be sure to visit this interesting institution;)
But this snack can be cooked at home.
To make it, we need such products:
Salo - 400 g
Garlic - 1 clove
Ground coriander - a pinch
Red pepper
Black pepper
Salt -1 ch.lozh
Paprika (I smoked)
Optionally, you can add herbs
Method of preparation:
Salo crank through a meat grinder or blender, crush the garlic. Connect bacon, garlic, peppers, coriander, paprika, salt. All thoroughly.
Serve chilled appetizer, spread on toasted or dried slices of black bread.
Bon Appetite! Cook with love!