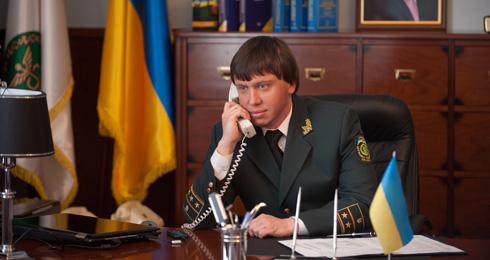 A man came to the bank to withdraw money for the purchase of tovara.I sees on the outskirts of onomu suspicious toned DEU three Tipko in black ochochkah. Already in the bank to remember the that saw this wheelbarrow near oblupravy tax authorities. Yeah, and Aw, Snap. Okay ...
When you exit course was taken under white ruchenki. On the naive question glavnogo- "And that fact, Yegorov, in your purse?", He gave an honest idiot responsibility "denyuzhku. 618,000 griven.A what, in fact, the case? »
-And That you zaderzhany.I You have to come with us! -radostno Dripping saliva to file ksivu, rapped their senior.
-Poehali! -gorya Enthusiasm, said the man.
Upon arrival at the office all the fuss. Slipped detainee paper, where he candidly admitted in the removal of the bank in the bag (bags signs) 618 000 hryvnia, and the seizure of his thereof ... And then ask the person to the toilet ... With him proceeded team of 7 people that are just that droplets with body not shaken off. Then all smoked a cigarette and laughed at jokes about stupid cops ...
On his return began to inspection bags ... which, on the witnesses were recovered: a pile of newspapers "Tax Bulletin of Ukraine" and three doormat ...
You ever tried to drive away from the police? No? Then you do not understand the feeling of unreality of what is happening. He promised to investigate and to 12-00 tomorrow to report the results of searches for missing out of the bag in the office of the tax police investigator regional funds in the amount of 618 000 hryvnia ...
However, the tax would have to tighten their belts