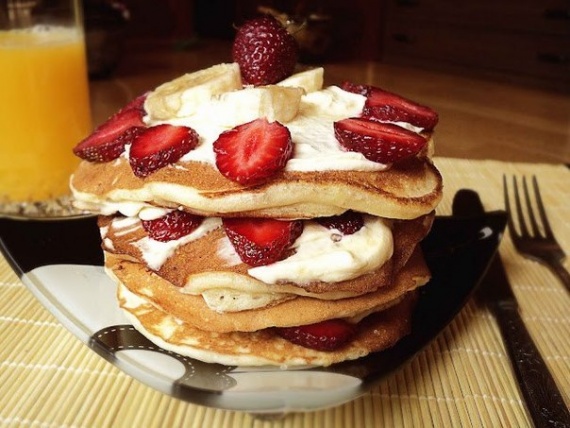 Preparation:
1. Mix the flour, sugar, baking powder, baking soda and salt in a large bowl. In the "sour" milk then add the egg and melted butter and mix.
2. Add the mixture of flour to milk mixture and stir to dissolve lumps. Do not interfere with more Let the image as much as possible bubbles.
3. In a medium heat to warm a large frying pan, brush with stretching. oil. Pour on half ladle for each Pancake and fry until the surface bubbles appear. Flip and fry until lightly browned Pancake on the other hand.
4. It turns out the two portions of 4 pieces
Layer:
5. Alternate cream with Nutella. Between "shortcakes" put sliced ​​banana and strawberries.