Swiss Cindy Landolt a child involved in gymnastics, however, for such a high increase in employment (179 cm) and permanent injury forced her to engage with the great sport. In 16 Cinderella first came to the gym and since then do not miss a day of legs, back and other parts of the body.
Once Cindy Landolt dreamed of becoming a model. Follow figure trembled over every extra kilogram. Together with her parents and friends were shaking. Weight girl was only 59 pounds, but for a successful career had to lose weight more and more.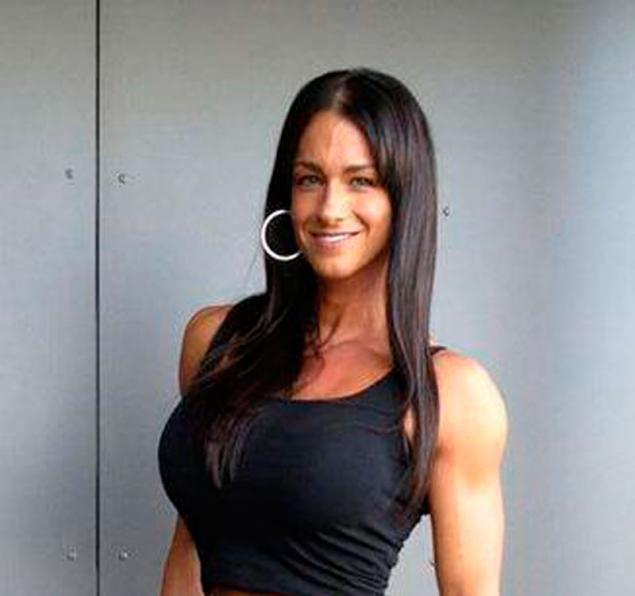 "When I look at old photos, I see a skinny young woman - says Cindy Landolt (Cindy Landolt, 28). - I did not like to be thin, always had to force myself. "
In 2005, the Swiss Cinderella, which was 20 years old, reached the finals of "Miss Zurich", but became only the second. Write that the judge found her body too pumped. After that, her life turned abruptly. And if before the surrounding worried about the lack of weight, but now - because of its abundance! No, she was not upset, no longer look after themselves and stout, as one might think. On the contrary, it has become closely monitor the proper diet and going to the gym: rock press, catch up and push-ups. Now Cindy Landolt can raise the bar on your shoulders, weighing 120 pounds and twenty times to sit down with her. However, she managed to stay feminine and attracted the attention of men. Only in her Facebook - 18,000 followers.
"People around me are afraid that the load or hurt me that sooner or later will affect my health supplements that I am supposed to accept, - says Cindy Landolt. - But this is not so. " The girl said she did not understand why earlier, when she sat on a diet, for many it is considered normal, and now all worried about what she suddenly began to raise the bar ...
On the catwalk model - straight to the gym.