This almost incredible story began with the April call my friend Denisa.B.
Denis I knew from the time of his epic Kazan, and in Moscow, Yaroslavl and Sochi when there was no time on football and not just met.
-Alo.
-Zdarovo Danil.
-Hey Denisische.
What do HEC?
-Gotovlyu Radio program fanatik.
-What Are the plans for the summer?
-I dont know yet. And you were given a salary?)
-Shutish?) Any thing more important. You can pull out the life of a couple of months of boring?
Extreme and experience of a lifetime guarantee!
-Rakov Chtol the Volga go to catch or snip in Sochi?
-Chiki Will, can and cancer if you want ....) The space will fly with me?
- ???
-There Is such a thing, one major oil company bought two seats in the "progress", well, there is tourism, public relations and so on. Buy bought it, and it was time to go shibanul kriizis.
I was supposed to fly, and another top manager. I am as an athlete, he is a representative. It is now the people do not understand. They will say of the fat rage. But the project lost. The ship can not go half-empty, that's me, and asked to find a second tourist. [Next]
Why you asked?
-There Is very important psychological compatibility. Top Manager of the right to fly on New Year's corporate parties won alkoshashki. So I made with him on all parties and trees that we would go priteralis, I almost did not finish the career of an athlete. Well, we'll know he is not a peck of salt with drunk!
-Even I do not know ... A top manager rastroilas that will not fly?
-Don't Know, he bought an island in Thailand, along with the infrastructure, it now from there taxis.
Well, I agree?
-And You will not take a wife?
-Who Train with his samovar fly into space? Just kidding, man!)
Can not be a wife in this team already has a "calf" and all three places. The MCC does not storoniki female kata know in my heart they are still superstitious sailors. So, they work only American at the station and only a moderate amount. According to the schedule.
- ???
-Now All formulations international, our Amazon name is Cindy. The general schedule of actions such arrive to Troy, threw Cindy to the ISS, zgruzhaem useful things and food. At the station, a little more than a day. You do pictures for the blog. By the way everything will be filmed and photographed the rest at your disposal, highlights beautiful, and for that I take! Then we meet the shuttle. Get enough sleep. If all go out with amerikosy srastetsya as the press in the open space. I still work in live and congratulate Petroleum barylem a billion and twenty-thousandth of the well, actually for me and send it. Need a famous athlete transferred to them greetings from space. Such chips anniversary. Then zaberat Jessica, the results of experiments and home!
-Dzhesiku?
-Well yes. She is also an American, this period is over it on the ISS will fly us to the ground, back.
-And Why they are at Chatelet, then do not go?
-Who "Progress" control will head the ball? Are not we the same! American steer us to be one, the other back. Our Petroleum paid by weight, both for men pilots and fly skinny girls. The difference had a drink, in general, as always ... Well, you go?
And I agreed. Denis threw me a list of documents that must pass the number on which the medical examination is appointed. Health was in order, except for the teeth. Seals me otherwise altered in the CPC during overload could even lose jaws. All treatment was part of the insurance, and operations are carried out almost Professor. In general, I was pleased.
Will photos and video, please do not break!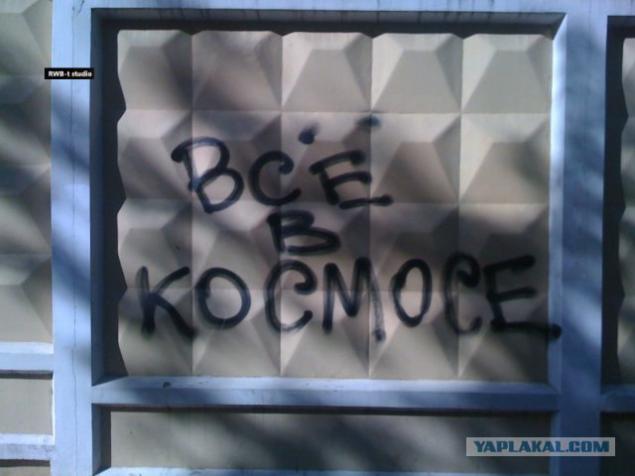 Home path.
Monument to Gagarin Cosmonaut Training Center in the alley.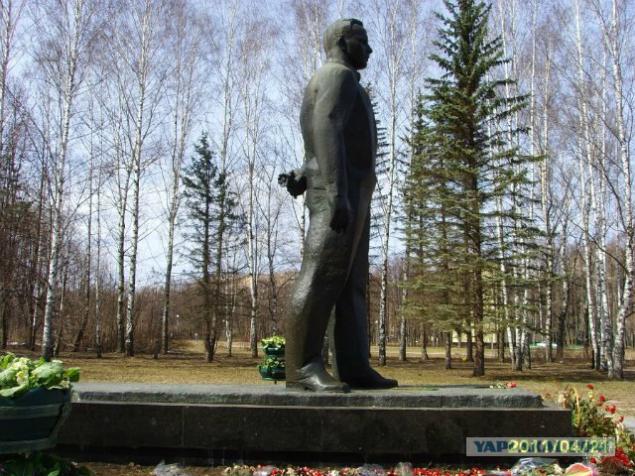 Avenue of the CPC, on the walls, graffiti on kosmichesskie motives.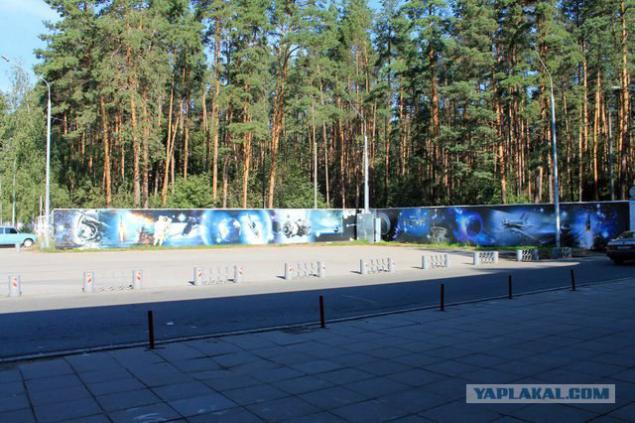 Educational trenerovochny complex. How many hours carried out, horror!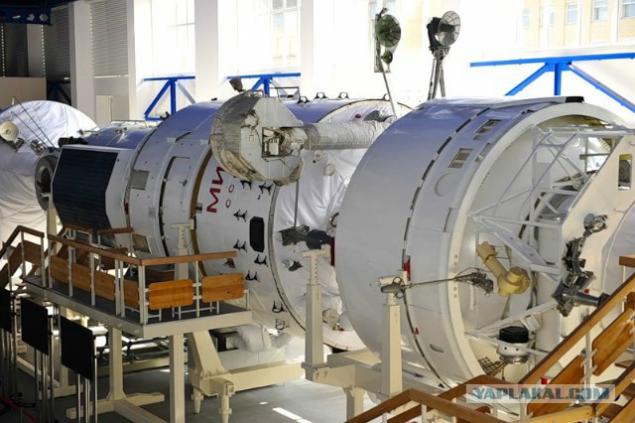 We were with Dennis longer taught to press the buttons on that it is not necessary, rather than the management of the ship.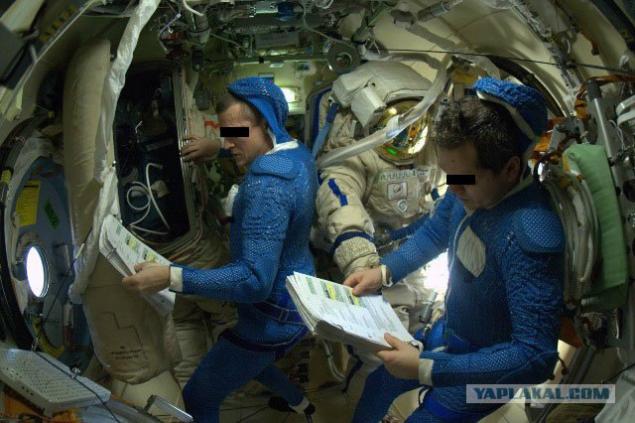 The centrifuge is affectionately known as "gruel." This is one of the most exhausting exercise, but not passed it is not possible to understand I can fly or not. It is on this task was cut a well-known Danish commentator and presenter. Naturally, as a contender for the flight I was not the only one.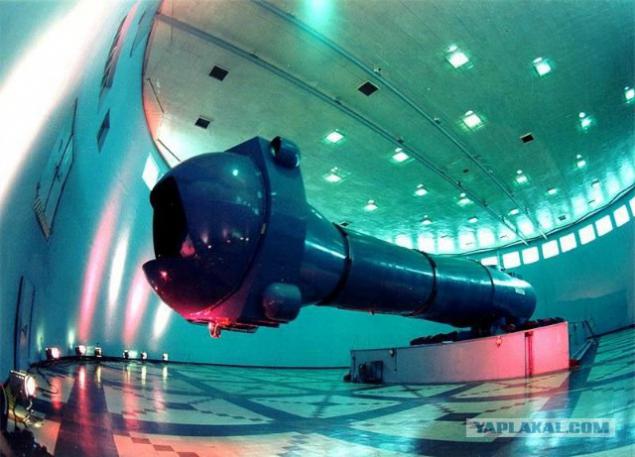 Since I could not take place on the program spacewalk this component in the training predovat important.
Swimming pool CPC largest in the world.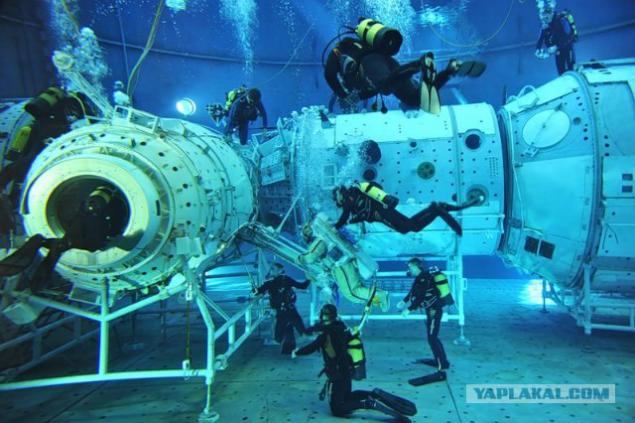 First, the instructor then we plunged Denis. He suffered less because of it the entire flight plan was to spend in the vehicle.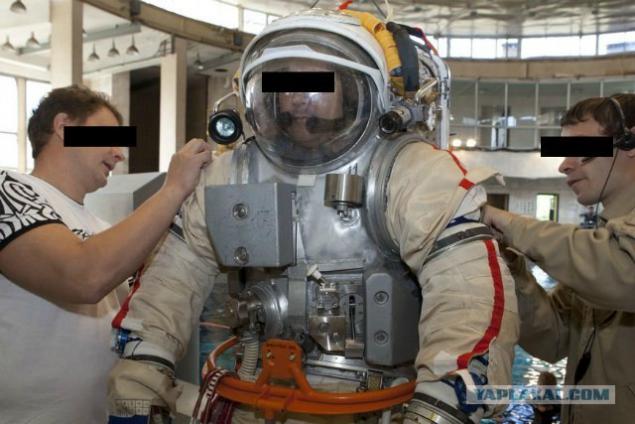 For that he has passed a crash course management Chatelet.
In my opinion that would get the diploma he answered the examiner which turns on and off the autopilot at an American! Free services.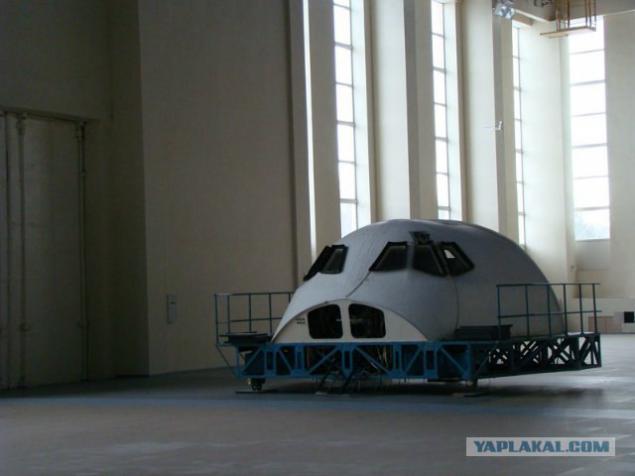 When went to the survival trenengi joined us Cindy!
Excellent devchyonka, nice speaks Russian, but even at that, and our commander.
After all, she had to join the "union" with MK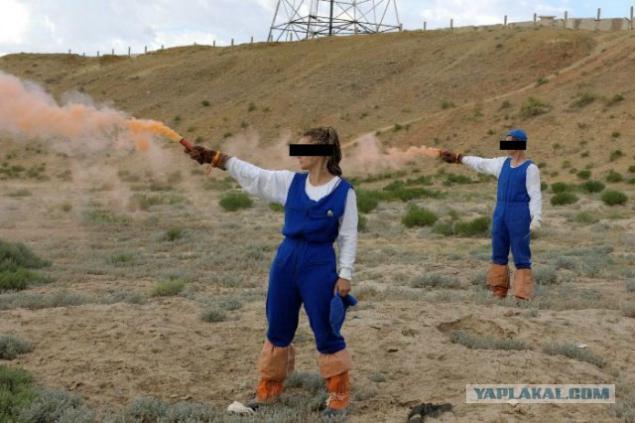 The lessons of survival in the steppe zone.
After finishing the two-month courses and CPC zdav exams, three of us pereknuli in Kazakhstan.
Airport Astana.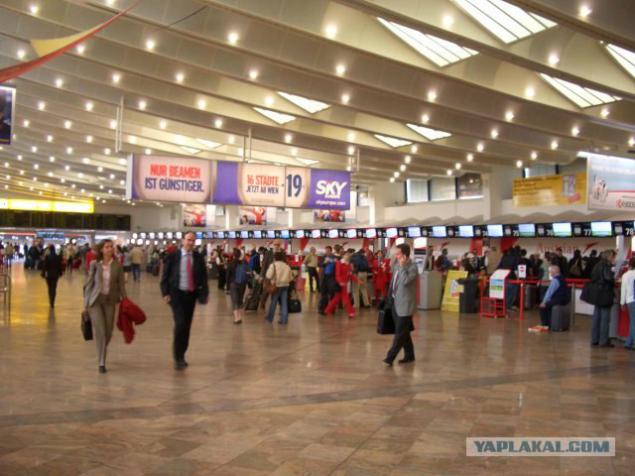 Entrance to Baikonur.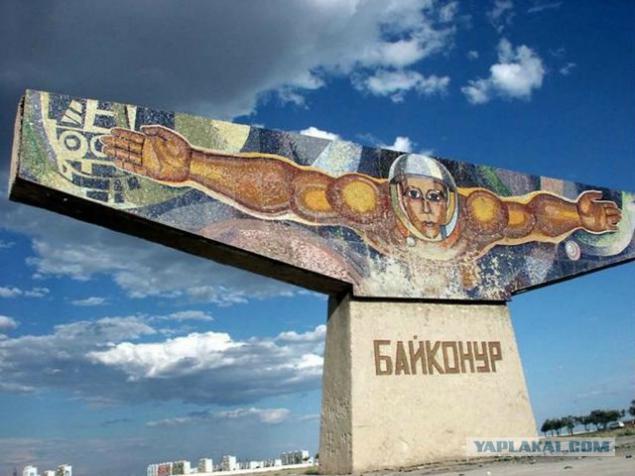 Before our arrival found the old bus vozivshy first cosmonauts, Petroleum promised to restore it, and stressed the necessity of local old-timers is a good omen.
In this form it napomnaet longer Dzhiperskripera cars!)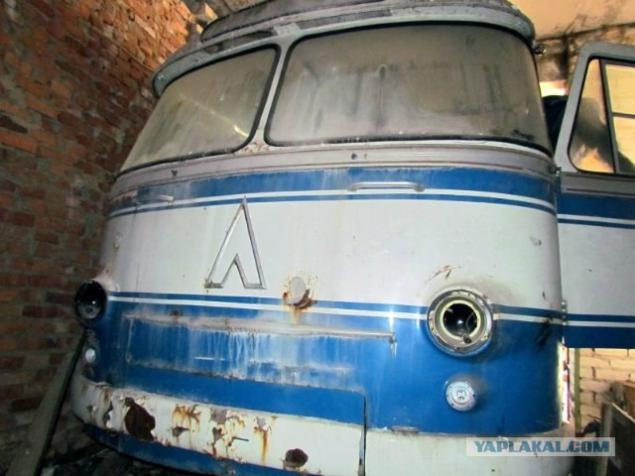 The first meeting with the board.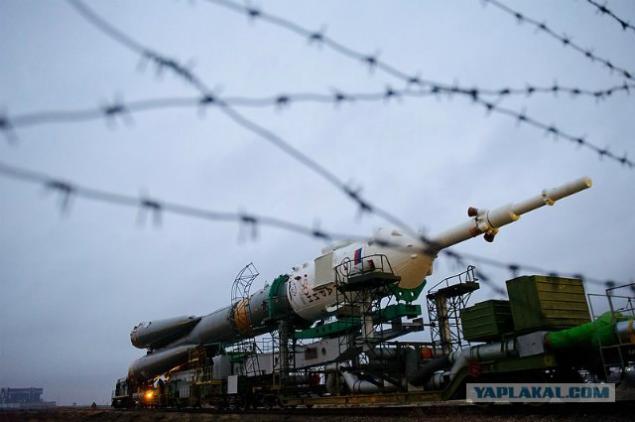 Very serious security guys tried to stop me from shooting, but realized that I fly on it with respect stepped aside.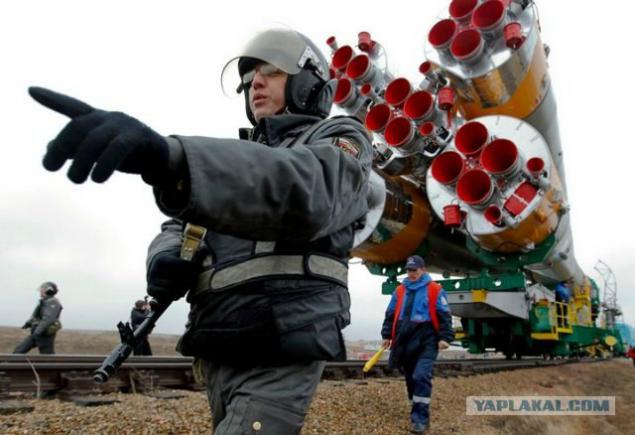 Almost everything is ready.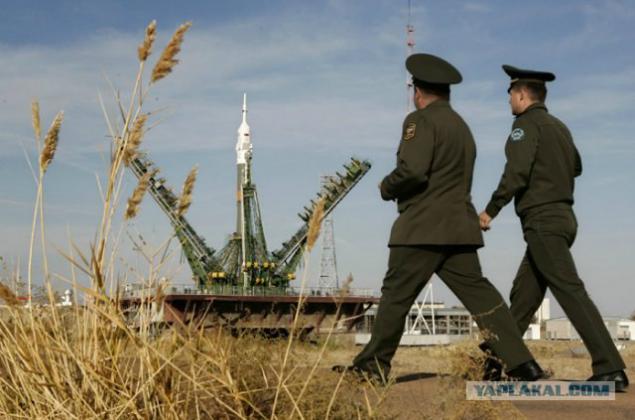 Then came the day of departure.
I, Dennis and Cindy on the bus before the start.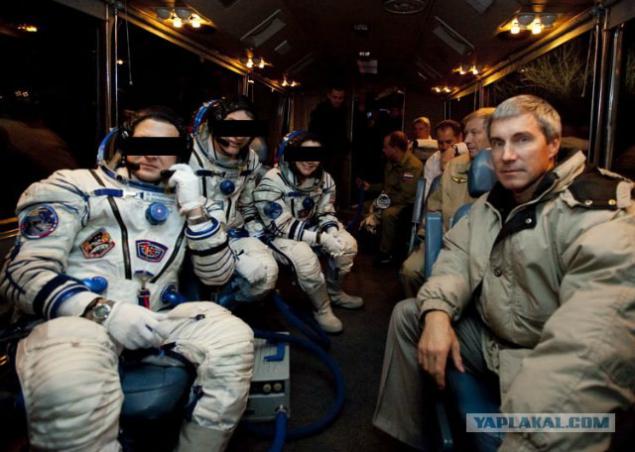 Photos of the workers, batten down the hatches. Cindy on it looks very calm.
I honestly was visibly nervous. The heart was ready to jump out of the throat and whiskey batters.
For a moment I even regretted that got involved in this story. According to my ass I had tons of fuel of hell
Now, that's ready to break out. What a pleasure to get me free, not reassuring. Astronauts real heroes, that's what I thought in the last seconds before the start. And still remembered pretty nurse clipped my fingernails for DNA TEST, just in case ...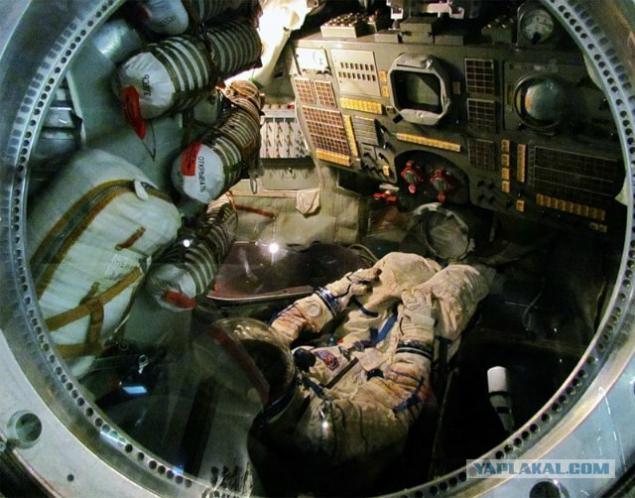 These photos came to my emeyl.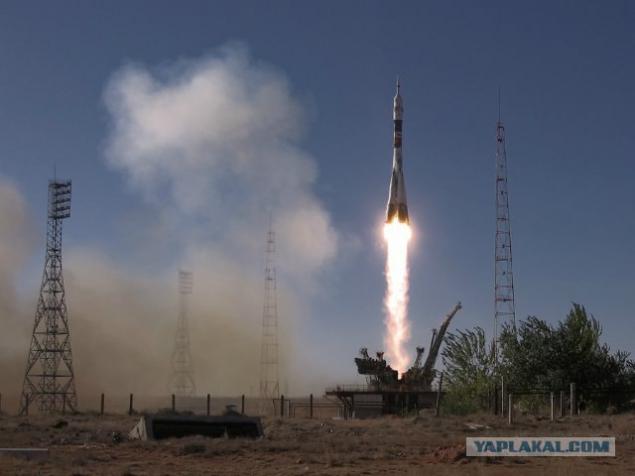 God, how was shaking at this moment my head!)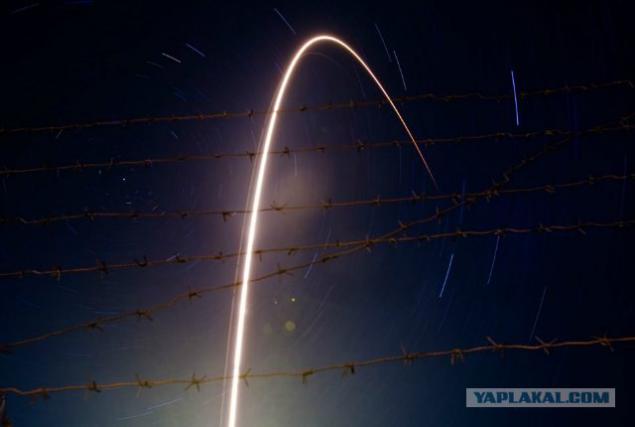 My first kosmichesskoe photo. Rapprochement with the ISS.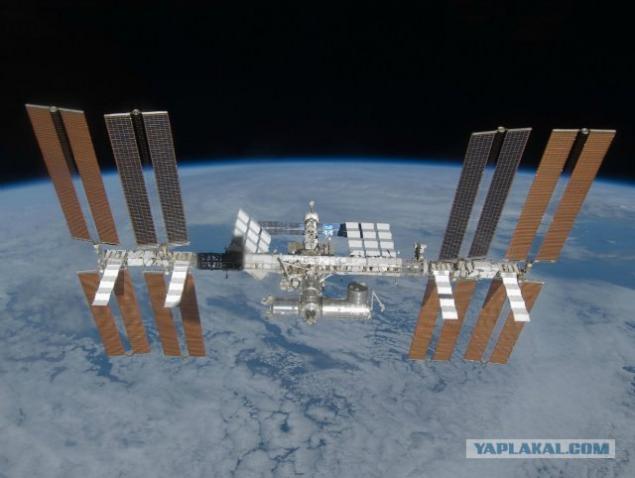 The guys at the station photographed our somersaults.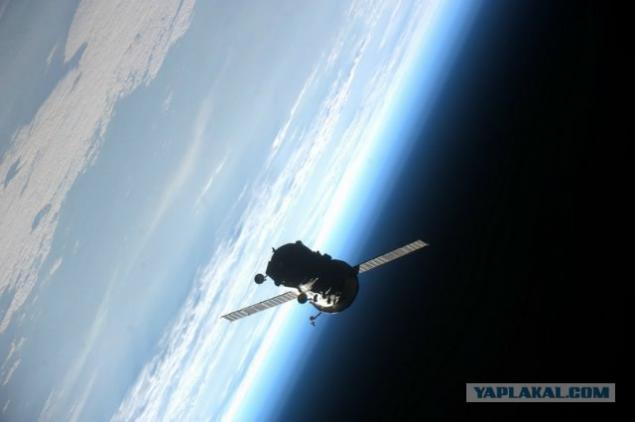 ISS is ready to take "Union" almost there. Cindy begins to park.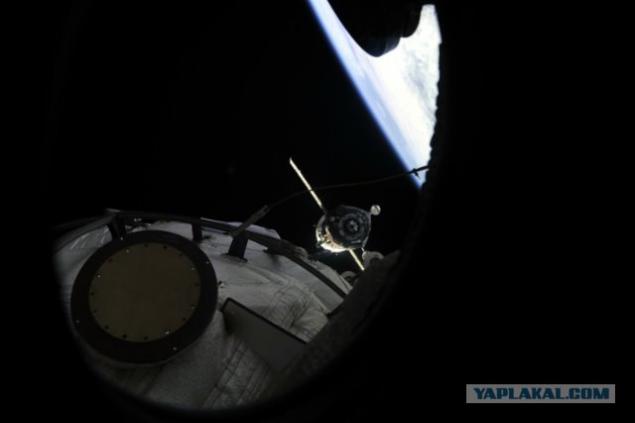 The solemn moment of Cindy and Dennis waiting for permission to open a gateway.
I, as promised in the role of paparazzi. Start the excitement has passed, unusual Eforie.
The truth is a little, a little nauseated unaccustomed.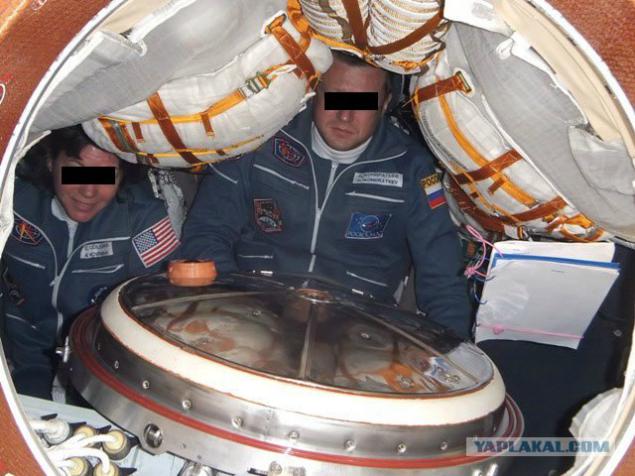 Meet the vitamins!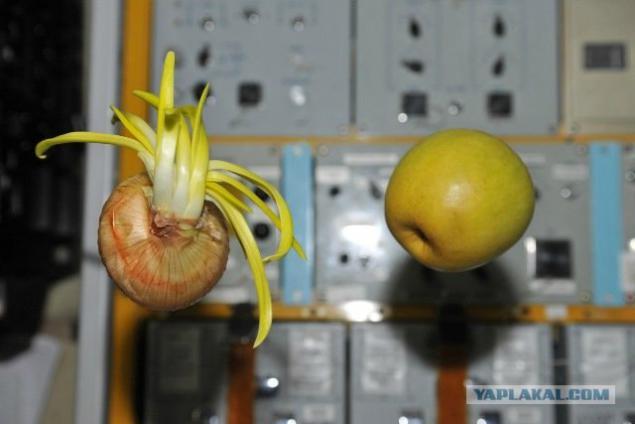 As promised and after us came the shuttle.
The Americans successfully landed. All the team is now in full force, at the station 11.
I'm excited about what is going !!!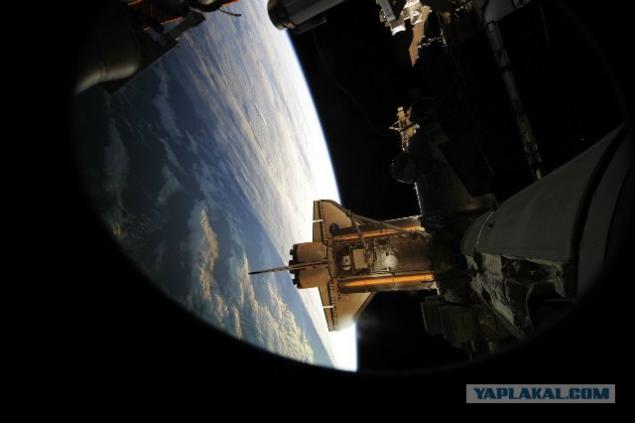 Denis, at the helm of "Endever." I'm not allowed to sit, no certificate of admission.
Damn. As if I was going to steal it!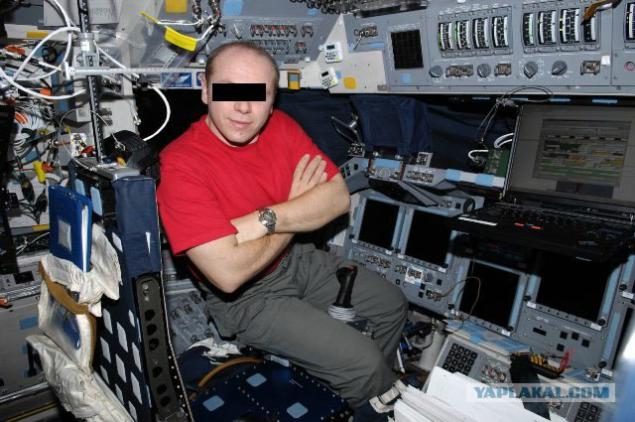 View ilyuminatora station start working. We should do as much as possible pictures.
The end of the first part.
The second part yet, so stay tuned, I'll add)
fanat1k.ru/blogs-view-7375.php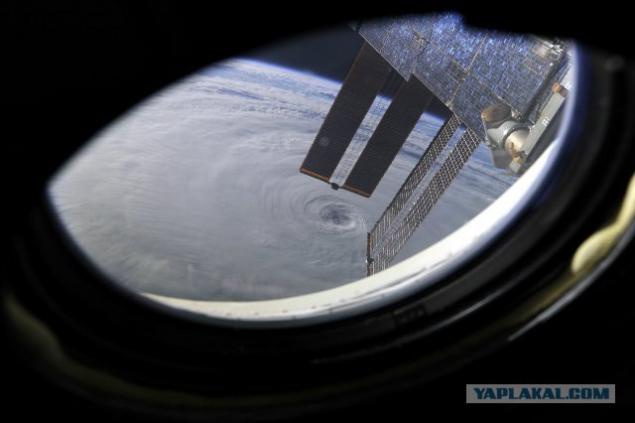 Source: