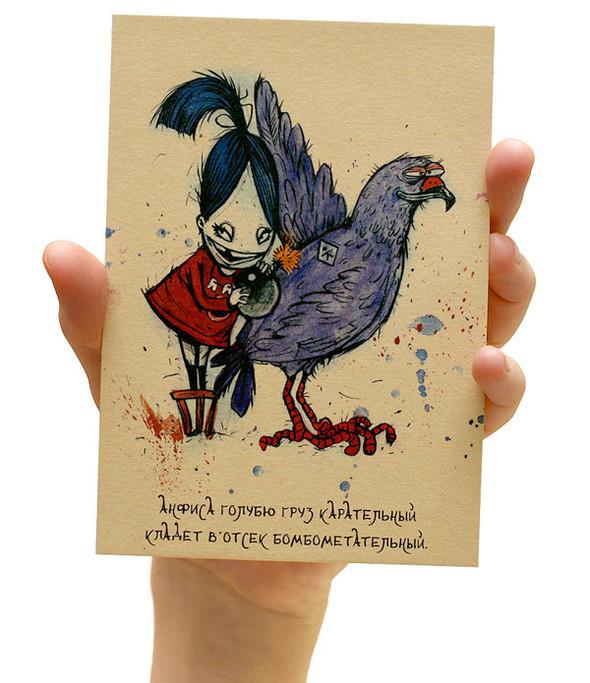 I like the illustrations and paintings with shizinkoy. This does not mean that classical painting passes my mind. But this reason is particularly catchy. Perhaps there is an element of nostalgia - I and my friend Sasha loved the school to share the lessons of caricatures of each other. In general, I find in this genre a certain charm.
Therefore, to ignore a series of good girl Anfisa and its complex relationship with the animal world, I could not. As for me, it is present all that is necessary figure of the genre. Theme style. Sense of humor. Of course, not all close touch chernushechki in the accompanying text, but here, as in any other - the taste and color, as they say. In general, we vote "for". Especially because bloodthirsty girl kinder and more from the figures disappeared nekrofantasticheskie motives. But remained cheerful and funny shizuha absurd.
The authors believe that the most promising ways to use cards with obormotkoy MAIL are neurolinguistic programming as well as self-defense in dark places by throwing these Edged cardboard rectangles with drawings and inscriptions.
Welcome back.