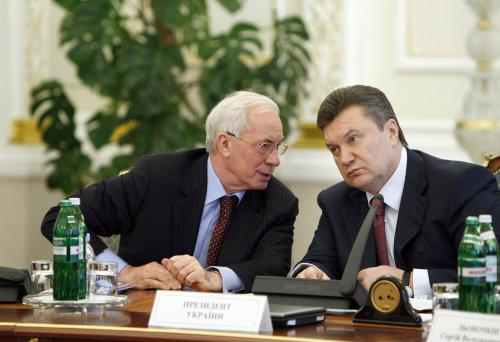 There insider information that our guarantor taste for literary activity. Anyway, leaked rumors that he had decided not to stop in the near future to please fans of his work with a new masterpiece. The working title of the future bestseller (and Viktor Yanukovych in a different way does not work - increasingly diverged early circulation of at least a million copies) "The power of friendship, or how to become president." Planned to publish in Russian, Ukrainian, English and Chinese.
Friendship will be considered in all its shades and nuances. The author has been waiting for something to share with readers. For more imagery and artwork will be filled with quotations of famous people and works of the "Butyrka." No cost and without reference to the work of Michael Krug.
As the name implies, the book will once again be autobiographical. It also confirms earlier sections taken at maximum pc documentary and proximity to reality: "The first acquaintance with the law", "The second acquaintance with the law," "The third and last acquaintance." In the title of the third section is not clearly stated what kind of familiarity. The reader will have guessed myself and send sms on short address. Awaits the winner of a valuable gift.
Also in the book will include the announcement of the future work of the president's closest ally - Prime Minister Mykola Azarov. He is now heavily engaged in the study of the Ukrainian language with a tutor and wants to present to the public their successes and achievements in the literary field.
We can not wait.