Hippos do not need to clean the teeth, for them it makes little fish, but the life of a friend at the zoo, this is the role of reserve workers in Shanghai.
Let's see how they do it.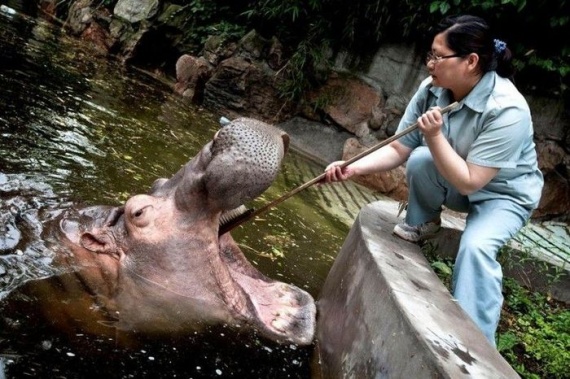 1. hippo weighs between three and four tonnes, and today is one of the largest land animals.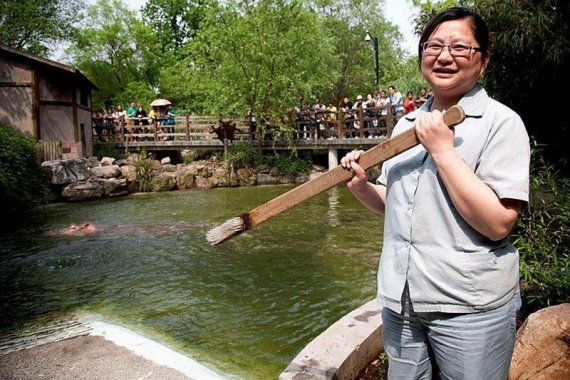 2. In most cases, the hippo moves step. But it can also reach the speed of 30 kilometers per hour.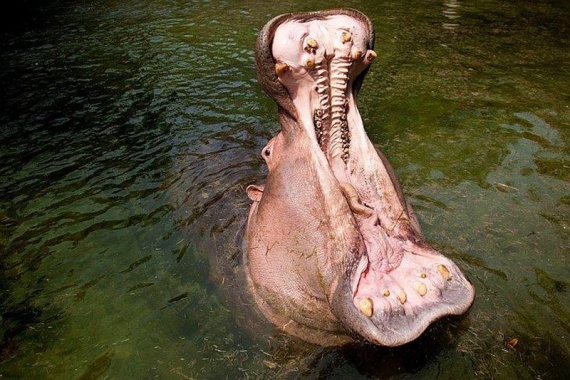 3. To confuse hippo with other animals is difficult - it has a large barrel-shaped torso and stubby thick legs.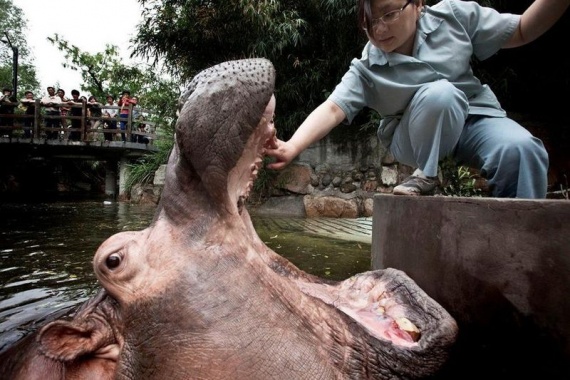 4. A huge head hippo weight takes a quarter of its weight (900 kilograms), and the profile is rectangular in shape.