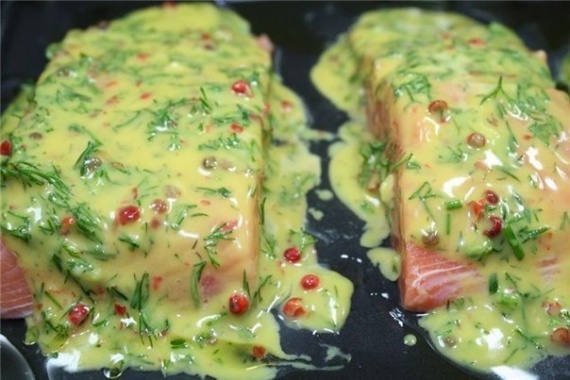 Preparation:
1. Four leaf food foil greased with olive oil. Salmon fillet quick rinse under running cold water, wet paper towels and place skin side down on the foil.
2. Mix all the ingredients of the marinade evenly distribute it in pieces fillets.
3. Wrap the foil is not too close to the pieces of fish in foil were free, but the edges of the foil were fairly tightly closed. Put bags with the fish on a baking sheet and bake in a preheated 170 C oven for about 25 minutes.
Bon Appetite!