Since Russia is extensive borders with China, but also simplified the entry mode, actively thriving business.
The border towns of China trade is done with a focus on Russian, respectively, and store signs and range written in Russian, but with a Chinese twist.
From the magnificent appeal to the word and creating a strong image we do not have the words.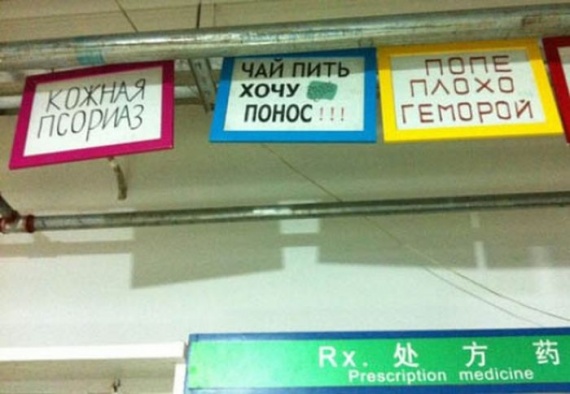 Russia - the most reading country in the world.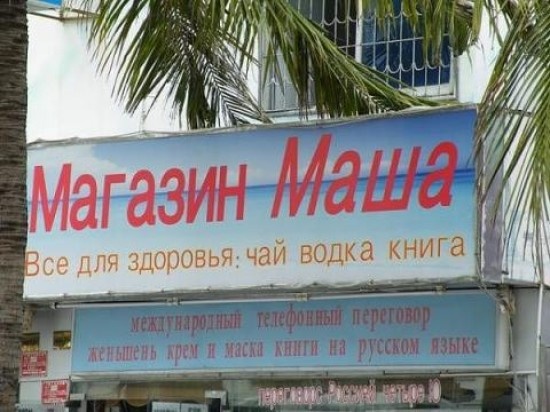 We do not imagine it ... We are not going to think of it ...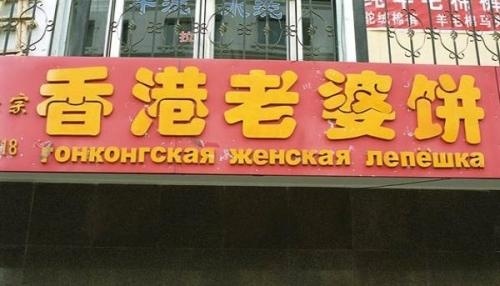 So there you are! It is necessary to tell the girls.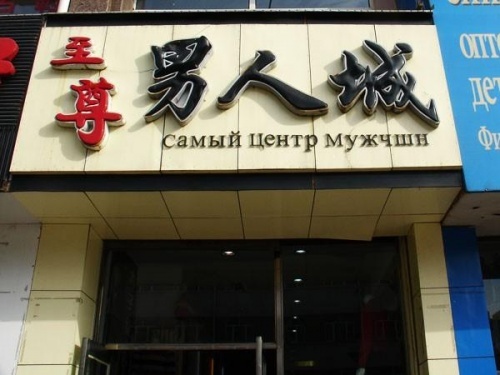 Amsterdam is not uniform.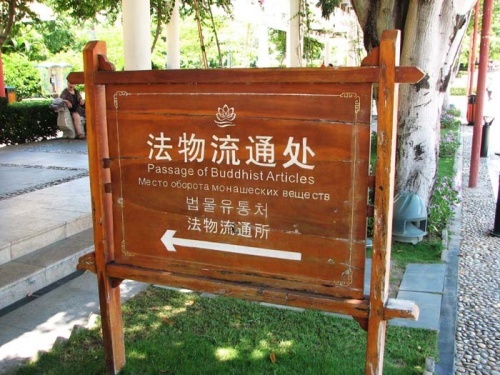 Who is Chzhulya and why her tattoo?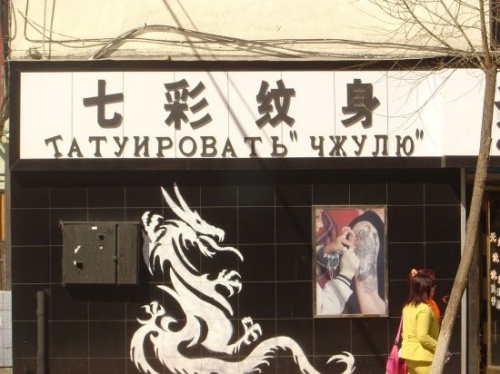 Grass is tired, let him lie down.