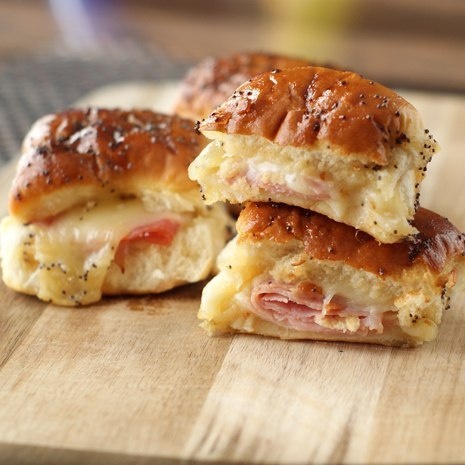 Preparation:
1. Heat the oven to 200 degrees.
2. Put the pan half a bun with 1, 5 slices of ham and 1 - cheese. On the other half of the bun apply a teaspoon of mayonnaise and connect bun. Put this way, and the rest of the buns.
3. In a small bowl, combine mustard, melted butter, onion powder, hot sauce, poppy seeds and brown sugar.
4. Mix until smooth and pour this mixture rolls. Close them with foil and bake for about 10 minutes, then remove foil and cook for another 5-10 minutes or until the tip is not pokorichneveet and cheese is melted.