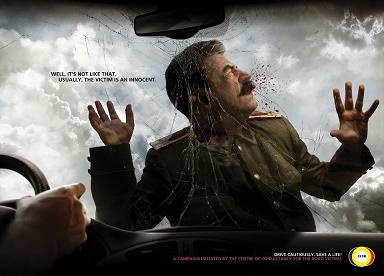 What did the white stone is not happening! That's really the generator ducks and news every kind of persuasion.
That's how many frogs and toads do not walk in the network with the dogs and cats at the wheel? To fig and more. Well, jiving people - really fun because there mordahi across.
But the owner of the machine, which is supposedly happened in real life, has never been funny. Well, imagine. Girl comes to his iron horse in the parking lot and saw that he dented unknown vehicle in which the people there, but there are three tsutsika. Girl photographed this misunderstanding, waited a little - no masters, and caused traffic police. Those came nod towers, yes sympathized steel to make the report. When totaled, they found that the perpetrators fled the scene. However, far away. You will laugh, but this accident was considered an insured event.
I do not know that there is a skunk sat and how the device to control (for some reason, such details have decided not to tell), but for some reason it seems that the injured girl, representatives of the traffic police and the author have used something similar. And maybe even together. And from one dealer. Or then left to assume that the crisis in Moscow is really news. And it's hard to believe.
Although, if you mix a novosteyku with public service announcements from Romania, may very personal bouquet out - "Dogs, steal a car, knocked Stalin." Or "Tailed killer behind the wheel"