His name is Harry Potter, and this - his real name from birth. He has constant problems with the police,
insurance company, hospital and anyone, until a judge school football team.
Because nobody, nobody in the world does not believe that his name is Harry Potter, and everyone is convinced that the guy just
mocks them. Mr. Potter was born in 1989 - that is, when JK Rowling has
wrote nothing at all. Boy 8 disaccustomed quiet years in school, and then Miss Rowling published
a book about a magical boy and a normal life of Harry Potter is over. Started crazy.
Poor Harry is now forced to constantly carry your passport and show it to all and sundry,
including his own girl.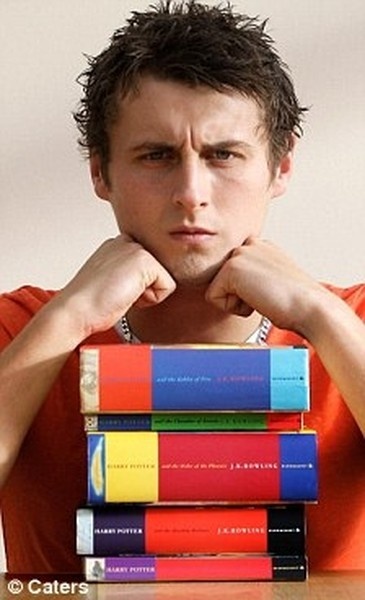 Source: