Panjin City is located in the Liaohe River Delta and is known for its unique "red sandbank." Very shallow - not red, but it grows very special plant red. In April, the fragile shoots of pale pink make their way out of the ground, in the summer they are bright red in the autumn of the same color becomes darker.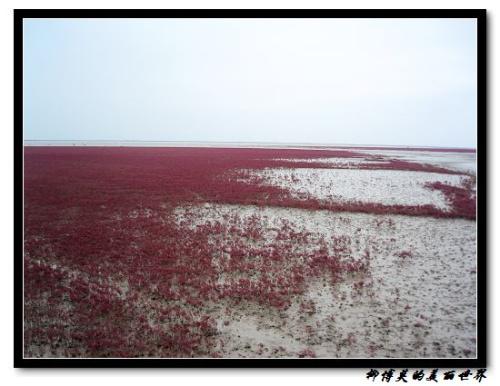 This plant has high vitality, it can rapidly grow in saline soil. We arrived here in early autumn, and were amazed at this miracle of nature.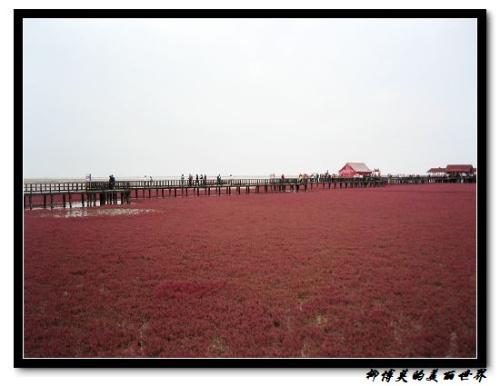 According to local residents, "red sandbank" was their savior. In the 60s of the last century, when the country experienced food shortages, local farmers harvested the seeds, leaves and stems of this plant, mixed it with cornmeal and prepare them to pancakes, which saved a lot of people from starvation.