Hundreds of actors joined striking Hollywood writers on the picket in front of NBC Universal in Los Angeles.
Among the actors, and other celebrities who have shown solidarity with the Writers Guild of America - Ben Stiller (Ben Stiller), «Desperate Housewives" (member of the series Desperate Housewives), Jay Leno (Jay Leno), Julia Louis-Drayfus (Julia Louis-Dreyfus) Jim Belushi (Jim Belushi), Matthew Perry (Matthew Perry) and many others.
Recall that the Writers Guild of America strike (Writers Guild of America - WGA) began because of disagreements with the producers because of the size of the royalties. Writers went on strike on Monday, the first time since 1988. As a result, it stopped work on several popular television series, and late-night talk shows, and television had to show reruns.
Writers require an increase in revenues from sales of television and film to DVD and downloads from the Internet. If the strike continues, the end of November to cease production of programs with the participation of comedians and popular dramas taking place in prime time.
Ben Stiller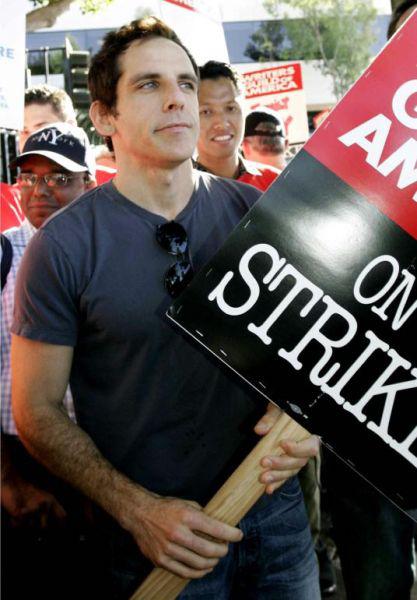 Elliot Gould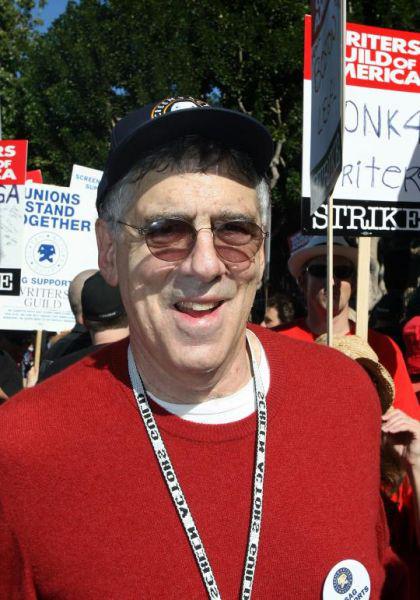 Felicity Huffman, Nicolette Sheridan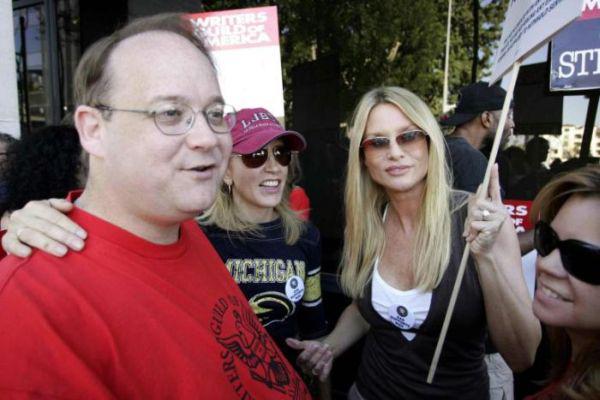 Jay Leno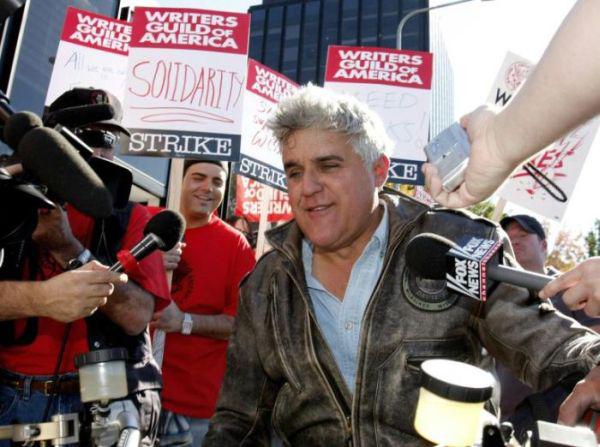 Jim Belushi