This house is very attracted to 52-year-old Jane Stead, a designer from the UK.
She fell in love with this cozy house at a glance.
All nice, if not for one moment ...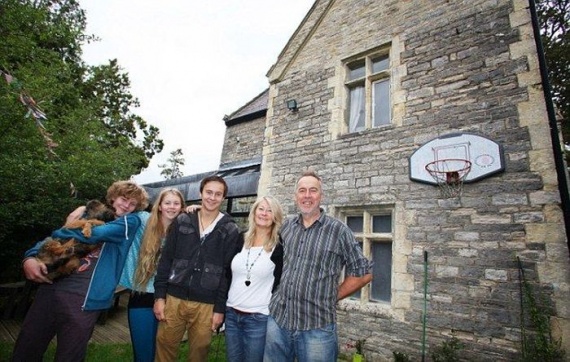 ... The house is located in the middle of the cemetery!
She persuaded her husband Mike and their three children to change their place of residence, because the old house looked very grotesque. Now a small little family lived among the tombs: Head turned into a kitchen, a chapel - into the dining room and the morgue - the bedroom. All is good, only the friends refused to come to visit them, to meet the Halloween.