Here plowed bed ... This former place of post ...
It happened yesterday morning in St. Petersburg at the Peterhof highway!
Behind the wheel of the jeep was a girl who after the accident out of the car, crossed the road, caught a taxi (private owners) and left in an unknown direction!
In fact, it looks just pipets ...
pole pulled completely out of the ground and bent under the car ...
by fotam seen that it even 15-20 meters dragged on themselves ...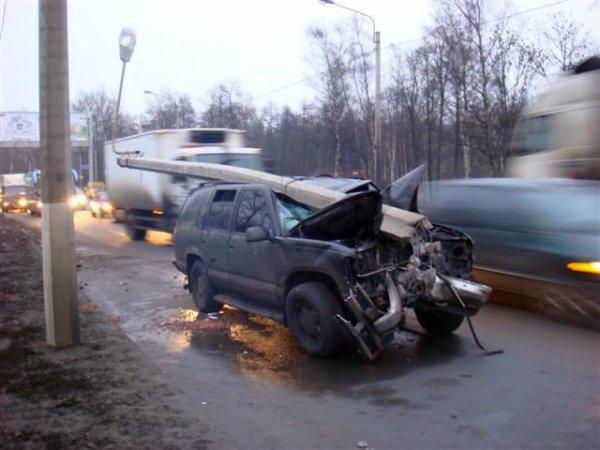 Source