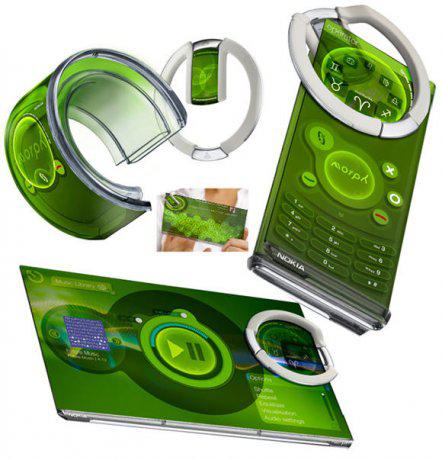 One of the leading manufacturers of mobile phones, Nokia introduced the concept of a mobile phone of the future Nokia Morph, which was developed jointly with the University of Cambridge. The uniqueness of the concept lies in the fact that it involves the use of nanotechnology. But potential buyers it should surprise its broad functionality, and most importantly flexible body. Flexibility Nokia Morph allows him to transform into various forms, including flex, stretch and fold.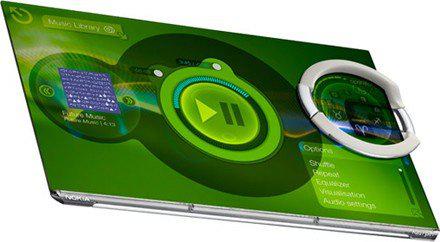 Flexible color touch screen covers the entire surface of the Nokia Morph, and nanotelefona body made of a flexible transparent plastic. Furthermore, the surface concept is self-cleaning and water-repellent.
Until 12 May 2008 on the phone of the future can be viewed at the Museum of Modern Art MoMA in New York, USA. Year phone on sale, and presumably the price at the moment are not called.