We all know that drunken driving - is dangerous and criminal. But if not on a road, in suitable conditions? For example, in a mobile bar, which is set in motion by the visitors themselves ... Meet the unusual Dutch invention ...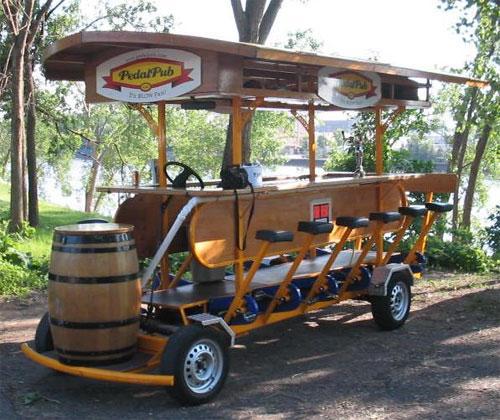 Say - a strange and dangerous idea? Do not jump to conclusions ...
This thing called Het Fietscafe, and invented a pedal pub brothers Svir and Henk Van Laar (Zwier, Henk Van Laar).
Based in Fietscafe, not necessarily at the same time to move and drinking. You can do it consistently ... Let's say, go on a great holiday park in a suitable place and begin to celebrate as befits ...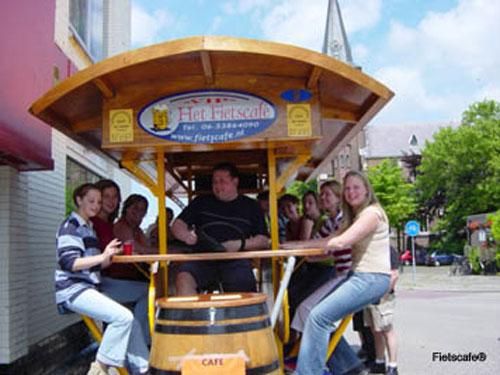 With exceptional comfort - the table and a roof over your head, there is a barrel of beer bottling system and other bartending "toys" ... And, of course, the bartender ...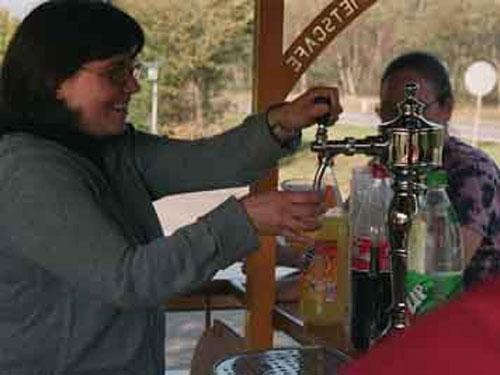 However, the bartender and the driver - he sits front and center and keep "the wheel of this vacuum cleaner" - must be sober ...