March 28, 2008 in the history of GAZ again was a significant event: the conveyor is running on production sedan Siber, formerly known as the Chrysler Sebring / Dodge Stratus. Themselves members of the group "GAS" proudly say that it - not just a new car in the Russian market.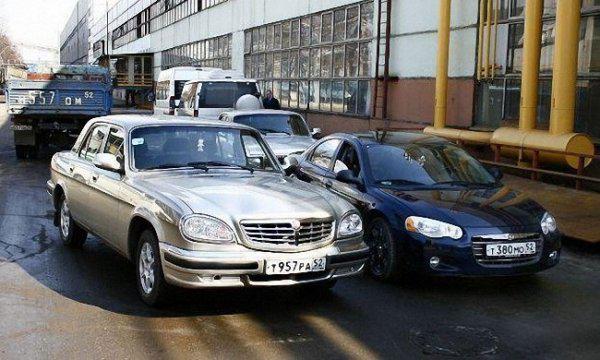 This is - a new stage of development "Division cars" for Nizhny Novgorod. Never before has honored Automobile did not hold such a global effort to introduce new principles of production. Multiple restyling "Volga" did not go to any comparison of the financial and other costs.
With the launch of the model Siber in Nizhny Novgorod came to modern technology, qualified personnel, has been a lot of work on the organization of modern marketing service, has established a new relationship with suppliers. Top managers of the project Siber comprehensive training in factories Chrysler and Magna. The latter, incidentally, has become a major partner of the group "GAS" to create a new production model. For the organization of the new company by Magna was to attract the best professionals. For example, many of them at one time opened the VW plant in Mexico, which now make New Beetle. People from Magna does not hide the fact that the difficulties in creating a production line of Siber was a lot, but the results exceeded all expectations. Differently and should not have: investment in the project Siber will exceed 290 million dollars, of course, that such cost a lot of attention was paid to the competent organization of all processes.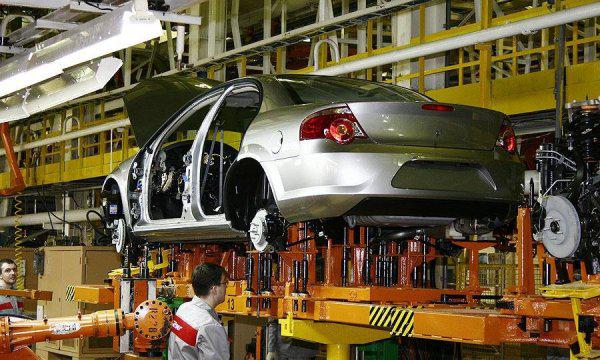 Back in April 2006, signed an agreement to purchase the assets Sterling Heights plant in Detroit. Since then, the United States in Nizhny Novgorod was forwarded more than 3 thousand units of equipment. Now the new factory is working on a full cycle of production - welding and body painting, vehicle assembly. It is important that automated production by 85% - this will minimize the human factor. Thanks to close cooperation with Magna already at the start of the conveyor managed to bring the degree of localization of production to 35%, in the future, this figure could rise to 50% - it depends only on the quality of domestic suppliers. He was given special attention. For example, project leaders said that the company was first applied practice SQA - Supply Quality Assurance. All components are constantly checked for compliance with the required standards.
After adaptation Chrysler Sebring began to look different. The design was designed by the renowned British studio UltraMotive. Siber name was chosen from a variety of options. Name admittedly good, though somewhat alien to the Russian people. But the association with Siberia there, so that the name can be safely put a plus. Customer will be offered three versions of the car: the base (18 thousand dollars *), the average and top-end.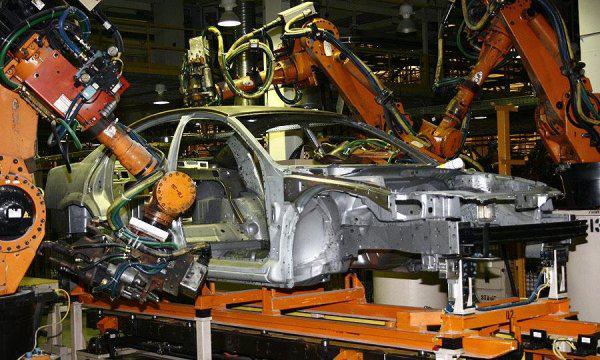 The list of equipment will include basic modification:
& Gt; 2-liter engine and a power of 141 hp .;
& Gt; air conditioning;
& Gt; two airbags;
& Gt; ABS - anti-lock system;
& Gt; Traction Control;
& Gt; halogen headlamps with delayed disconnection and adjustable levels;
& Gt; power steering;
& Gt; adjustable steering column;
& Gt; electric driver's seat with adjustable in eight directions;
& Gt; audio system with six speakers and amplifier;
& Gt; heated and folding electric mirrors;
& Gt; rear-view mirror with auto dimming;
& Gt; full-size spare wheel;
& Gt; fog lamps.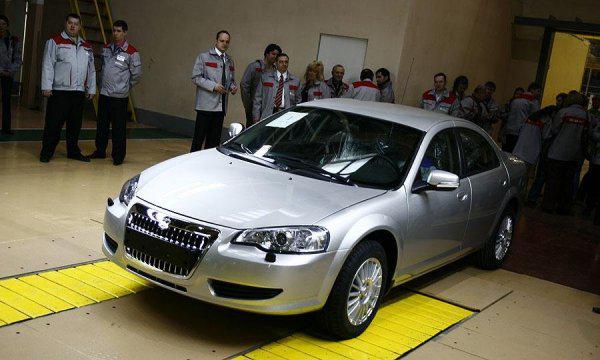 Richer version will be equipped with six airbags, more powerful engine, leather interior, radio with 6-disc CD changer, automatic transmission with manual shift mode. Siber top version will cost about 25 thousand dollars. It should be noted that the exact prices are not named yet - they will be announced in June, when the deliveries will start production cars to dealers. Now the plant is working in test mode - is the final commissioning of equipment, assembly eliminates flaws. Total to June will be produced about 500 cars, some of which will go to trial.
Siber adapted to winter operation and Russian roads. Compared with the donor platform had a stiffer suspension and more clearance. Already gazovtsy preparing for a new phase of the project: approximately in 2011 should appear restyled version of Siber. In addition, it is possible the emergence of all-wheel drive version of the modifications and station wagon. Siber platform will be further used for other models GAZ - considered the possibility of creating a large SUV and minivan. Representatives of the group "GAS" emphasize that Siber - only the first stage in the development of the Group. In the future, "Division passenger cars" will expand capacity, there will be new models. In particular, negotiations with General Motors to buy C-segment platform (Golf-class).