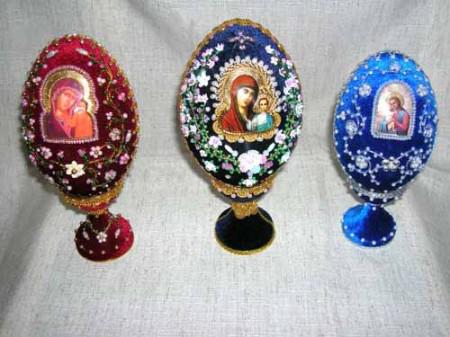 April 25-28, 2008 - Greek Orthodox Easter.
Easter - the most important Orthodox holiday in Cyprus and Greece. This holy day ends pyatidesyatidnevny period of fasting, during which time excluded from the diet of meat and dairy products. People believe that during Lent the soul is purified, and the person who keeps the post, thus preparing for the meeting of St. prazdnika.V during Holy Week in all the churches of Cyprus are the morning and evening bogosluzheniya.V Great (or net) Thursday after the morning service bake cakes , Easter cakes and cheese cakes "flaunz", which are added to the eggs, raisins and mint. Easter tradition remains unchanged dyeing eggs, usually in red or yellow tsvet.Strastnaya Friday - the day of trouble, when the epitaph (gilded images of Jesus Christ) is decorated with flowers and putting on a special stand, carried through the streets of the parishes during the evening of Saturday afternoon messy.S all the churches of the island begins preaching. On Saturday evening, at the Easter fire burned an effigy of Judas. Close to midnight, the congregation gathered in the temple, and give praise to the Lord's Resurrection.
After Sunday Mass, people return home with lighted candles in their hands. Women covered the holiday table, and it is time the traditional lemon-rice soup with yaytsom.Esche one indispensable dish Easter table is considered to be a lamb, roasted on a spit or cooked in a large clay oven. And of course, a festive meal is complete without the famous Cypriot wine. The celebration lasts from Sunday to Tuesday and runs usually on the open vozduhe.Velichayshy celebration of the Orthodox Church in Cyprus celebrated with extraordinary solemnity and lagogoveniem. This Feast of the Faith and the true love of God and lyudyam.Strastnaya Friday - 25 aprelyaVo all parishes to begin bogosluzheniya.Strastnaya 20.30 Saturday - April 26
In every church service held at midnight in the open vozduhe.Paskha - 27 aprelyaV daytime, Easter and Easter Monday in cities and villages are traditional festivals.
Nicosia: Village Kourdali and Spilia
Limassol: in the city of Limassol, in the villages: Agios Tychonas, Pano Polemidia, Sykopetra, Kellaki, Pissouri, Episkopi, Anogyra and Agros.
Larnaca village of Pervolia
Paphos: in the town of Paphos, in the villages of Geroskipou, Tala, Kathikas, Tsada, Chlorakas, Kissonerga, Stroumbi and Neo Chorio
Famagusta village of Agia Napa, Frenaros, Paralimni, Deryneia and Achna.