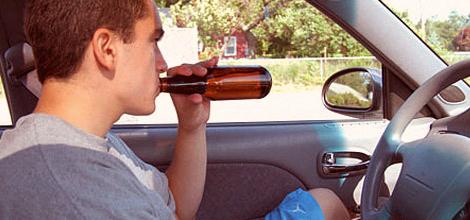 The US government has published a report on drunk drivers. The survey covered 127,283 people. One in six American drivers aged 18 years and older (15, 1%) at least once in the last year drove a car while under the influence of alcohol.
These data are published in the report of the Expert Office of Substance Abuse and Mental Health Services USA (SAMHSA).
At the same time one in twenty American driver drove a car while under the influence of drugs, the report said, reports the news agency RIA "Novosti".
According to the National Transportation Safety Administration (NHTSA), in 2004 alone on US roads caused by drivers who are drunk or drugged, killed 16, 7 thousand people. Later statistics agency did not provide.
It turned out that the most dangerous to drive on the roads of the Midwest, where 15% of adult drivers admitted that during the past year to drive a car under the influence of alcohol. Leader in the number of drunken driving became Wisconsin. Followed by North Dakota, Minnesota, Nebraska and South Dakota.
The lowest percentage of drunk drivers in Utah (less than 10%). A little more than drunk in the southern states: at least 11% in West Virginia, Arkansas, Kentucky and North Carolina.
According to Eric Goplerada Professor Medical Center, George Washington University, a percentage of sobriety affect cultural traditions and demographic factors, such as religion and race. Less drink, for example, black. In Utah, the majority of the population - the Mormons, who are forbidden to drink, so the low level of alcohol drivers are not surprised.
According to the Internet portal "News of America", the highest percentage of drivers addicts registered in the District of Columbia (7%), Rhode Island - 6, 8%, Massachusetts - 6, 4%. Least of all the drivers behind the wheel sadivshihsya junked - in New Jersey (3, 2%), Alabama (3, 4%), North and South Dakota (3, 5%).
* cars * © py days