In honor of the 85th anniversary of the legendary motorsport scene Carroll Shelby, "his", one of the most powerful and significant auto manufactures in the world agreed to all his devoted fans and admirers do nairedchayshy gift - a strictly limited edition sports car Shelby Ford GT40, which was created by the exact a copy of the most famous "GT" treumfiruevshego in 1966 in Le Mans.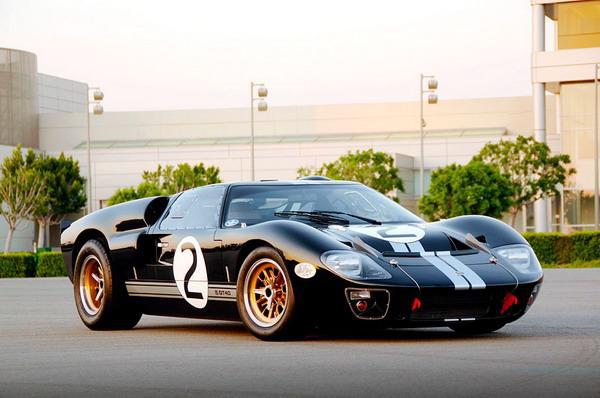 Results will be released 85 copies of "geteshnika", each of which is endowed with numerous engravings nameplates and Carroll Shelby, Bilstein sport suspension with coil springs H & R, high braking system and 15-inch wheels with tires 225/50 and 275/60. In addition, the customer will be offered three choices of body painting and a rich palette of powertrains, where the eldest will be attributed to a top seven-liter V8 with volume.
As for the interior, there is a separate bow masters Shelby - all as before. The same buttons, tools, a couple of leather sports sidushek and most importantly - soaked with gasoline and fumes palёnyh tire spirit of the time. You just want to sit down and take off, let's say for the same 66th track. Beautiful!