In the early '70s oil crisis and government decrees destroyed the classic "muscle-cars" and thoroughbred "stallions" simply had no choice - they have disappeared as a species. Nowadays, even if all the oil over the world, and the government will ban the ICE and very good, modern muscle cars survive. It successfully argue two representatives of this class, equipped with an electric motor instead of an internal combustion engine. Ronaele Mustang 300E and HST Shelby Cobra EV300 equipped with a modified electric motor 300kw, which are usually located in forklifts.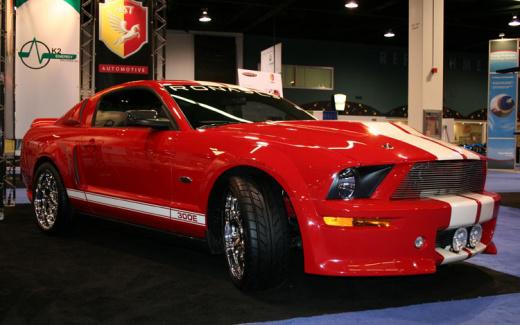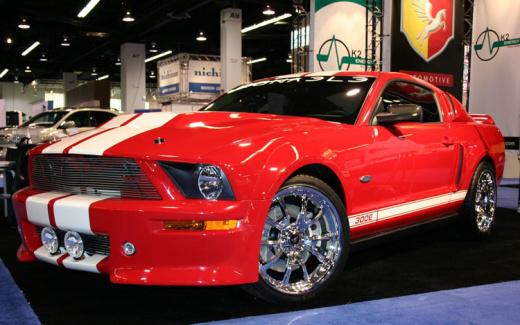 Power of motors up to 300 hp, which coincides with the capacity of a standard Ford Mustang GT current generation. Maximum speed Mustang 300E about 160 km / h, and the first hundred "pony" is gaining in just 4 seconds. Charge is enough for 170 kilometers, then have three o'clock recharged from the mains at 220 volts. For Ronaele Mustang 300E made a new kit in style GT500 and humped hood and extra lights, like the Shelby Mustang Eleanor from the movie "Gone in 60 Seconds." Set of 20-inch chrome wheels Ronaele branded and made the band in the style of racing Shelby. Technical filling suspension consists of components Ford Racing, and the brakes - from Baer Racing.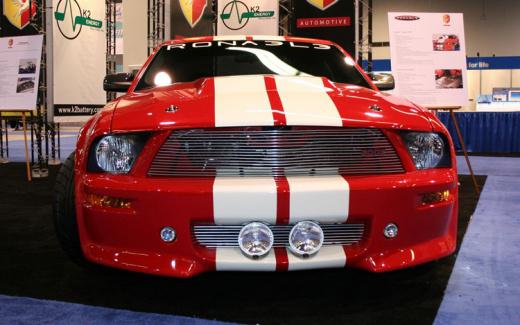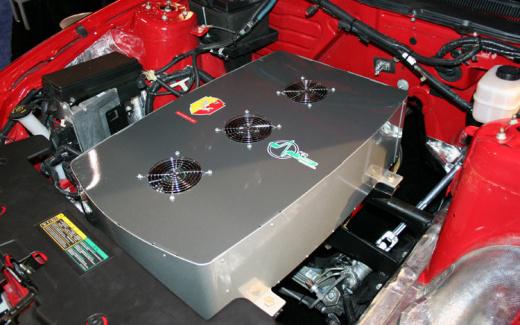 Roadster Shelby Cobra EV300 modern only because of the electric motor, the rest of it is made in a classic style. There are no side windows, there is no audio, fiberglass body, and fuel cap, which is now, of course, fuel injection is not necessary, as the models acting in his time at Le Mans. Both electric car will be available in the next year. HST Shelby Cobra EV300 will be released on a trial edition of 10 copies cost 125,000 dollars each. "Pony» Ronaele Mustang 300E will create more solid edition - 800 pieces in the next year, and annually thereafter plans to release thousands of units. To get the "electro-mustang", you need to provide us Ronaele standard Mustang and pay 80,000 dollars for his remake in an environmentally-friendly car. In the future, the company promises to provide Ronaele Mustang output of 600 hp and a high capacity battery.