Real photo made on the Ring Road 29.04.2008 year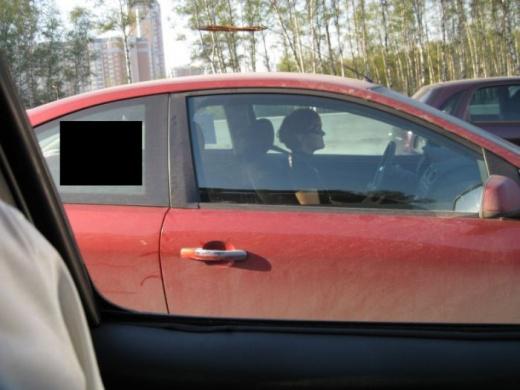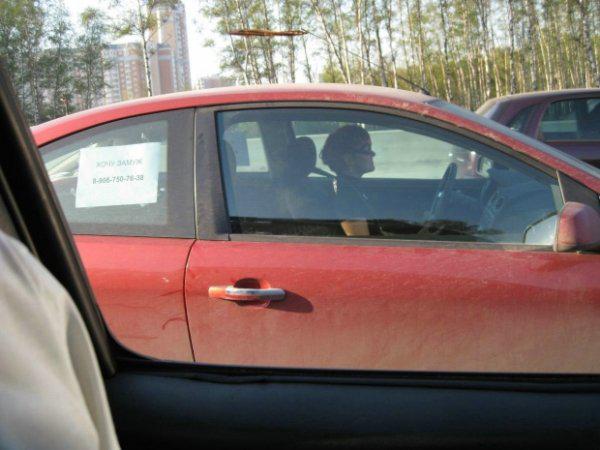 You never know if someone is not visible, it says want to get married! And the phone!
Actually she was right)) After the photo hit the Internet, it can rely on a large number of people willing)
So it will be to choose from. Yesterday in the community ru_auto already appeared post, which contains a dialogue with her on SMS.
Here it is:
I: Hello, and you really red?
She: Yeah! ;-)
I am a Red, and even arrogant. Maybe you and higher education have?
She: Red diploma:-D
I: Sami got eyes or helped? )
She: The very course B-)
I: How do you respond so quickly to sms)
I: I forgot your name ?!
She Katerina, and you?
I am Katya) Stanislav better Stas. I suppose you are standing in a traffic jam or at work? )
She: While at work. Crawls on the Ring Road in a traffic jam:-)
I: The house is only through Moscow or you are not home? Can not answer if I'm too curious;-)
She: Home on Ring Road:-)
I: I see) You can on you? And what did you do ?! She know what I mean) we can play a guessing)
If suddenly someone dares to write to her, perepisochku in comments please!