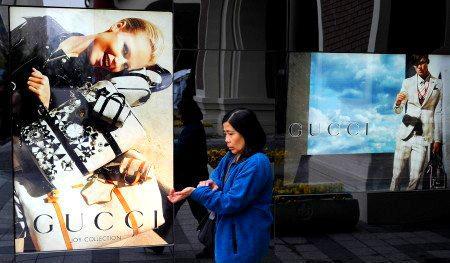 Bad news for the luxury market. According to the Wall Street Journal, sales of the fashion house Gucci in the first quarter fell by 3, 3%.
Therefore, the new strategy of the company focused on the aggressive conquest of the market by lowering prices. This is contrary to the usual practice of luxury brands to bet on affluent consumers, who continue to spend money when the economy is on the decline.
The brand also announced that at the end of last month, the popular actress Claire Dance has become the face of their jewelry collection. This information is followed by the news that James Franco has become the new face of their latest fragrance.
Other brands in the world of luxury, including a Louis Vuitton, is still doing well and perhaps, Gucci expects to simulate such a brilliant success. Chief Financial Officer of PPR - the parent company of the brand, Jean-Francois Palud said that they focus too much on more expensive products, such as line Pelle Guccissima (although the brand and earned her last year of more than 2, 2 billion. Euros) .
After Tom Ford has breathed new life into it, the company is one of the few to make the weather in the luxury market, and there is no doubt that in the near future awaits her next triumph.