According to the resource Justamp, referring to official source, monoblock Philips Xenium X80 with 2 9-inch touchscreen will actually be running Windows Mobile 6.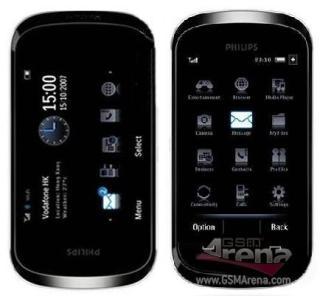 It is expected that the model will work in networks GSM / GPRS 900/1800/1900 MHz (EDGE not supported), have at its disposal microSD-slot, module Bluetooth 2.0 (with the profile A2DP), Host USB, 2-megapixel camera and a media player with support for formats MP3 / MPEG4 / WAV / AAC.
Opening hours of talk time is 8 hours, standby time - up to 850 hours. Information on the timing of the appearance model and the approximate cost of the sale is still there.