Now infamous Natasha Kampusch who spent in captivity at the maniac 8 years, bought a house of their
tormentor.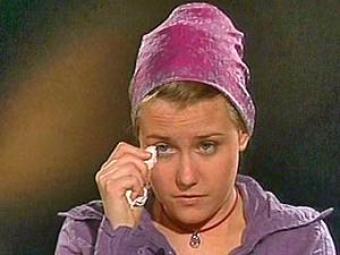 Thus, it hopes to save the "house of horrors" of the imminent demolition.
Now the 20-year-old resident of Vienna recognizes that started a new life after his release from
years of captivity. However, the last country act with the purchase of the house shows that Kampusch
experiencing a kind of nostalgia.
About the motives of their actions Kampusch says contradictory. "It is grotesque. Now I have to pay for
electricity, water and pay the land tax for the house in which I would never want to live », -
it shows.
According to Campos, she would like to keep the house, which otherwise threatened with demolition for the construction of model
cottages.
Note that it is now Natasha Kampusch overwhelmed complex feelings, aided drama,
played in Amstetten, Austria. The fate of a woman from the town of Elizabeth Fritsl too well
reminds her of the past.
"When I looked at the photos from the basement Fritslja, lump in your throat," - says Campos. - This
very painful for me & quot ;.
The girl believes that Joseph Fritsl, sharpened his daughter in a dungeon for 24 years, the narcissist
pervert. "The fact that he did - a disease - adds Campos. - Incredibly, he now argues,
if he loves his wife and daughter. He lies ».
About the years he spent in prison, she only says it's "dark past».
We add that in 2006, shortly after his escape from the 8-year captivity, Kampusch filed a claim
at the home of his tormentor.
Meanwhile, on May 15 in the Austrian city of Graz Natasha Kampusch acted as a witness in the case of
possible participle her mother to high-profile case of the abduction.
In addition Kampusch as witnesses at the trial will perform her father Ludwig Koch and former head of the Austrian
criminal police Ernst Geiger.
According to the Austrian press, the representative of the prosecution Martin Wabl sure that the woman had a motive
hide the kidnapping and rape of his daughter.
As the newspaper "The Independent" over a year ago, Wabl believes that Brigitte Sirny was familiar with
Wolfgang Prikopilom who hid Natasha. In his version, his mother helped to organize the kidnapping
daughter to hide the facts of abuse of Natasha.