Although, according to official data, the release of the next music phone Sony Ericsson, has presented at the conference MWC 2008 in February, to be held in the third quarter, it is likely that the device will be available much earlier.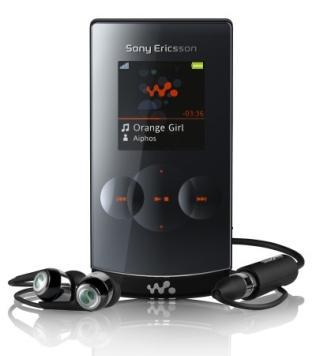 Already, according to a number of online publications, the unit can be seen on some of the activities carried out by the manufacturer. Similarly, before the term appeared in the sale of another representative of the musical lineup - Sony Ericsson W760, which is already available in a number of online stores, although the official output of the phone is scheduled for late May.
Recall that Sony Ericsson W980 is equipped with 8 GB of internal memory, as well as a full set of proprietary functions: PlayNow, TrackID, AlbumArt, SenceMe, Shake Control, Clear Stereo and Clear Bass. There is also an equalizer, 3, 2 megapixel camera, Bluetooth with A2DP for stereo sound.
It is interesting features include the presence of FM-radio with RDS and FM-transmitter. In addition, engineers have supplied W980 music keys on the cover and with two color screens. They have the same color rendition - 262 thousand. Color, but different sizes and resolution. The outside - 176h176 points, and 2, 2-inch internal has a resolution of 240x320 pixels.