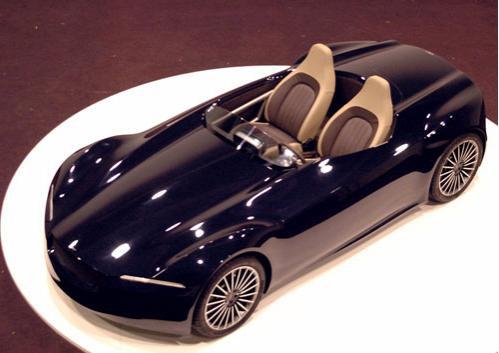 I created the concept of a team of young designers, for whom such associations were important to their design, both elegant and at the same time the power (for the exterior) and minimalism (interior).
What to say about the design ... yes, it is made in a classic Italian style, but no more. Nothing really new and interesting - easy to understand and simple design.
In general, work on projects under way not only in Turin - the company has several studios all over the world: in Shanghai, Paris, Romania and India. It is planned in the near future the construction of a studio in Brazil. Will the further development of the ERA - is not yet clear, but that's a lot of opportunities for the chassis.
Such are the specifications presented creators: dimensions - 4300 mm x 1840 mm x 920 mm, with a wheelbase of 2 560 mm, the engine is located in the front, it can be either four (with front-wheel drive), and a six-cylinder (with rear drive), its capacity could reach 300 horsepower and six-speed transmission or a five-hand. Used 19-inch wheels with tires in the dimension 245/40, and weighs the car (depending on equipment) and a half to two tons.