Directory of Vodafone UK added a mobile phone Samsung Steel, made in stainless steel housing and inherited some elements of design models Samsung Soul.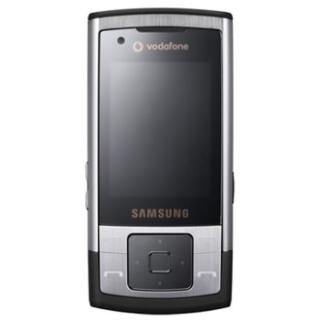 The phone works in networks GSM / GPRS / EDGE, and supports high-speed data HSDPA. Samsung engineers have equipped the unit 2, 2-inch display, 3-megapixel camera with triple zoom and video capture module Bluetooth, a radio standard DAB and slot for memory cards microSD (up to 8GB).
The cost of new items are not reported, but the dates are known appearance in the sale - purchase model will be in June.