Michael Leonhard (Michael Leonhard), a self-proclaimed car designer, presented his own views on how the future might look like in a coupe Dodge Charger.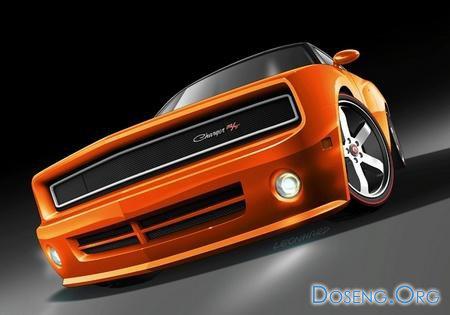 Despite the fact that the issuer is now a generation Charger has not expired, after about 4-5 years I should follow the release of an updated version of this car. Tuning studio Leonhard demonstrates the new image of the car, how could he be if team Chrysler had an unlimited right to create a car of his own design.
Leonhard, a native of Austria, have said that the basis for the concept Dodge Charger 2010 was the legendary "echo Charger, produced in 1968-70 years.". This fact inspired him to create a new concept, using design features and stylistic features of the original 60, with minor changes, characteristic of the 21st century.
Design portfolio includes Leonhard it truly versatile own ideas about how should look like a modern car. Despite the fact that some of his work may seem very surprising and provocative, compared with a classic design, this latest Charger sketches show some progress in his work.